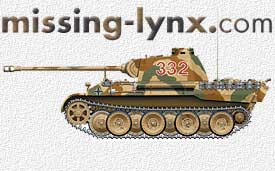 Trumpeter T-54/55 Series Kits
Peter Brown
Trumpeter are a relatively new company - at least to me - from China who have brought out a series of 1/35th scale kits of modern AFV subjects. Some duplicate what is already around from other manufacturers but they have some unique subjects. They come packaged in very stout corrugated cardboard boxes with photos of built-up models on them which gives a good idea of what the expect. They come motorised which would make some dismiss them as toys, but unlike some other motorised kits these are worth a serious look. Not surprisingly they include some Chinese vehicles such as the WZ551 and WZ901 wheeled personal carriers, but most useful may be the series of T-54/55 tanks which seem to have been passed over by other manufacturers. The old ESCI and Lindberg kits are not highly rated, and while Trumpeter's will not score highly in most Kit of the Year listings they are nevertheless welcome.
The Subject Vehicles
One of the most prolific series of armoured vehicles there has ever been and maybe ever will be is the T-54 and its successors. Originally produced in the Soviet Union in the late 1940s, they existed in several variations before being improved to produce the T-55 which was externally very similar apart from the deletion of the large domed ventilator on the turret roof which is a good identification feature to distinguish the T-55 from all other vehicles in the series. With production in the USSR and other Warsaw Pact nations and widespread export, these two series were improved and rebuilt several times both within the Soviet block and elsewhere, as a result they exist in a large number of subtypes spread over the 50,000 estimated to have been built. It was finally replaced by the T-62 which while having a similar layout and general appearance was a very different tank.
A second, separate series stems from China. They took the T-54 and built it as Type 59 which is often styled T-59. Unlike the Soviets they chose to continue development of the basic vehicle instead of moving down the T-55 route and replacing that with the newer T-62. Chinese versions include the Type 69 which was a modernised Type 59, the Type 79 which fitted a 105mm gun although this was also an option on the Type 69, Type 80 series with new suspension using six small roadwheels and the latest in the line, the Type 85 with a welded steel turret and composite armour which comes in several variations. These vehicles have had some success in the export market and various models are in the large Chinese army tank parks. The Kits Trumpeter's kits can be summed up as a series of sprues, some large ones designed so that all or some parts are moulded so that the combination of parts varies to produce the main components of the tank, and other smaller ones with details to produce the different types. This is the same course of action used by several well-established companies, and results in a wide range of kits being possible from a comparatively small investment in mould cutting. It can however mean that some concessions are made to true accuracy.
Moulding is generally good, with a nice cast texture to the turrets and some neat detail. Whatever the combination of sprues, there are lots of "parts not used" which may be useful for other models in the general series though most of them are small items. Some are common to several vehicles, for example two styles of turret mounted searchlight are included in the kits, though the metal cover found on Iraqi vehicles is also there which is less general use.
I have yet to build my kits up, so fit of parts and final finish I cannot comment on. From accounts of those who have, the type of plastic is not that found in most kits and this does not react to the usual plastic cements. Each kit comes with a small tube of glue and there are many others that can be used with cynocrylate "superglue" as the ultimate answer. Decals are very glossy and I cannot comment on how well they adhere.
The back of the box contains pictures from the box fronts of several of the other kits in the range, not just this series. Those which are from the series listed are -
MM-00303 Chinese Type 59 Medium Tank
MM-00304 Chinese Type 69-II Medium Tank
MM-00314 Chinese Type 59-B Medium Tank with 105mm Gun
MM-00315 Chinese Type 59-D with Reactive Armor
MM-00317 Chinese Type 79 with 105mm Gun
MM-00318 Chinese Type 80 Main Battle Tank
MM-00320 Chinese Type 59 Medium Tank with 120mm Gun (Late Version)
MM-00321 Chinese Type 69-II Iraqi Army Service
MM-00338 Russian T-54B Model 1952
MM-00339 Israeli Ti-67
MM-00340 Russian T-54A Model 1951
MM-00341 Finnish Army T-55 with KMT-5
MM-00342 Russian T-55 Model 1958
The Basic T-54 series kits
Sprues for these kits are used throughout the series, and the following is a guide to the main ones.
Sprue A has the hull top and rear parts and many small detail parts. It is arranged so as to have side skirts at each end, and two hull rear plates, one for the T-54/55 and another with the T-69 with the round extension under the rear plate. Side skirts are included as required, and only one hull rear plate to suit the kit subject. Other parts on this sprue include two styles of headlight, the glacis mounted two-light headlight unit seen on most models and the mudguard mounted units with sheet cover found on Type 69s and all these parts appear in the kits I have seen.
B sprue has other hill and turret fittings, and the T-54/59/69 type turret. Parts include the turret-mounted 12.7mm machine gun and mounting, turret hatches, mudguard fuel cells and rear fuel drums and mountings. Not all parts are included, the turret being missing in some kits and replaced by another sprue. Illustrations on the instruction sheets show some sections of this missing in some kits, but all the parts are there in my examples. Sprue E contains what is described as a "T-54/55 turret" which is in fact a T-55 type without the raise lip around the characteristic ventilator dome. A mounting hole for this is still moulded into the roof, flashed over but openable if needed. A 12.7mm machine gun and mounting is also included on this sprue.
The turrets are a strong point of the kits, as they are far better than earlier kits in capturing the unusual and complex shape of the originals. Some but not all of the different combinations of hatches seen on the series come as optional parts which adds to their modelling value. All vehicles have a wheels sprue, marked as D and there are two varieties of these. Both have sprockets, idlers and roadwheel arms. Two types of mountings for behind the sprocket are included, to go with static or motorised kits. One design has the "spiderweb" style wheels found on earlier vehicles and common on T-54, and the other the "starfish" pattern seen in T-55 tanks. One or other is included in kits as appropriate, with the starfish being the most common. Whichever sprue is included it is complemented by a small G sprue with wheel centres which are in hard plastic, not the softer style seen in other maker's kits which is better for motorised models.
The two J sprues complement this, J1 has a tool box for the left rear mudguard behind the exhaust outlet together with the U-shaped fittings for the turret rear. J2 has the later style, raised turret loaders hatch. Other sprues appear in specific kits, and the main guns come on their own sprue and vary according to subject. ll kits come with a lower hull with good underside detail. They come complete with motorisation parts, a small electric motor with gears driving a metal axle at the back and a battery holder for two small batteries at the front. If you want a motorised model, leave them in, to make a static model remove the screw holding the motor/gearbox unit and put it to one side - you may want to push out the metal axle for later use - but the battery holder needs more work. It is held in place by four small stubs moulded into the hull floor interior, either drill these out or carefully prize up the back end of the box with a screwdriver or similar and the part should come away.
All that is needed then is to fill the holes in the hull floor with scrap plastic and filler, the oval rear hole has a blanking plate on the T-55 turret sprue for this purpose. Added to all this are single-length flexible tracks, a sheet of nylon mesh to be cut to size for the engine deck grills, nylon string for tow ropes, instruction sheet and decals.
The kits have good and bad points. In their favour, as noted before the turret is a good match for the unusual shape of the real tank's turret. Against this, when fitted to the hull however it is too far back, it should be almost touching the driver's hatch at the front. By mounting the turret floor plate inside out and gluing the turret solidly in the right place, this is easily corrected unless you want a rotating turret or interior detail. Hull is a little too long, and only one style of engine deck is included when there are several styles on the real vehicles. This deck is also not a good match for any style, its good feature is that it is a separate part so can be easily replaced or cut about to suit. Suspension is also a mixture. The separate roadwheel arms allow the model to have its wheels adjusted to fit groundwork, and the rear arm is the correct way round as it pivots behind the wheel centre and not in front of it. Sprockets are too large which is not easy to correct without replacing them. Both styles roadwheels come with noticeable radial lines moulded in the outer face of the tyre, which does match the real vehicle and these will need filling.
More on Typical Kits As
I do not have unlimited funds, modelling time or storage space, I have only bought five of these kits and I will say a little more on these. The others will be similar in style with extra parts or the same as the ones in my kits used in different combinations, if any subject appeals to you then the notes may be of some use. Illustrations are from the box art and are not models.
MM-00340 Russian T-54A Model 1951
The earliest type depicted of the kits I bought, this one has spiderweb style wheels, small sprues marked E for a 100mm gun without fume extractor and H for a 100mm with the fume extractor. Note that the fume extractor is too short, and should be modified to make it longer. The one big disappointment is that the kit has a T-55 turret and the more correct T-54 style is missing. Instructions tell you to fit the ventilator anyway, and by adding the raised lip a passable T-55 turret will result. Colour details are for Finland late 1980s for a tan/mid green/dark green tank with the Finnish white and blue roundels and serial Ps261-1 but no decals for these are included! USSR During The Invasion of Czechoslovakia 1968 in plain green with the white stripe used for quick recognition in this operation. Instructions show a vehicle with a divided square tactical marking and number 051 all in white but the decal sheet shows a similar but different tactical mark plus number 027 PAVN 202nd Armored Regiment March 1972 with the North Vietnamese yellow star in ring on a red disc and turret number 372 for a plain green vehicle Poland On Exercise Early 1960 with the white Polish eagle and stencilled turret number 2320 in red with white outline. Decals for the red and white divided diamond which is the later style Polish national marking and the word PALIWO in white six times are also included but no details of where these go or what they represent Also not listed but on the sheet, the numbers 1-9 twice each for variations on turret numbers.
MM-00338 Russian T-54B Model 1952
Apart from the starfish wheels, the parts in this kit are the same as for the MM-00340 T-54A Model 1951 though the turret searchlight and several extra fittings are used. Markings and decals cover Syrian with no other details, a mid-green vehicle with white Arabic numerals and turret inscriptions. PAVN 201st Armored Regiment, Dong Ha, April 1972 with the North Vietnamese yellow star in ring on a red disc decal included but not shown in the colour details illustration - this would usually go ahead of the number - plus turret number 395 for a plain green vehicle Chinese in plain green, with red star edged yellow and number 105 for the turret, Former East Germany with just their national insignia for the turret sides The numbers 1-9 twice each for turret numbers are also included but not referred to.
MM-00341 Finnish Army T-55 with KMT-5
Similar to the T-54B kits, the T-55 style turret sprue E is correct here, this has the generic hull parts, starfish wheels but only the 100mm gun with fume extractor. This vehicle does not carry the 12.7mm gun which means you end up two spares, and of course you do have an extra sprue F with the KMT-5 mine detecting roller, this includes all the parts even down to the "dog bone" weight to hold down the chain between the rollers. The instructions tell you how to rig the roller with what they term "copper wire" which you seem supposed to twist to look like the chain found in the real item. Suitable size model chain would be less effort here and also look better. Markings and decals cover - Finland Army with the roller, for a tan/mid green/dark green tank with the Finnish white and blue roundels and serial Ps261-1 and you get these decals. A pity, as a T-55 should be Ps262-something. Syrian Tank Regiment Golan Heights October 1973 for a grey/yellow/green tank with a black over dark green disc and yellow, upward-pointing triangle in white rectangle on the front plus white turret side Arabic numbers. A third set of markings consisting of Arabic script and inscription plus a white ring are also included but with no details as to location. These may be 1967 Syrian or Gulf War Iraqi markings. The extra numbers 0-9 twice each are also included for good measure.
MM-00321 Chinese Type 69-II Iraqi Army Service
This is the kit which comes with most of the B sprue, with a T-54/59/69 style turret with the raised lip for turret ventilator and raised loader's hatch. Sprue A has the side skirts and rear hull with the semicircular bulge for the larger fan the T-69 is fitted with. It has starfish wheels, a 100mm gun with fume extractor as well as the A2 sprue with boom armour and smoke grenade dischargers plus unused parts which look like reactive armour blocks for the Type 59-D kit. As well as the problems of engine deck and turret location, the lower hull on this vehicle has very prominent raised sections under the hull, far deeper than on the only T-69 I have seen the underside of. These may need to be sanded down if you are bothered about the underside of your model. Boom armour in real life is a series of flat, horizontal strips with round vertical bars, in 1/35th these are thin and for a better scale effect they will need to be carefully thinned down or even replaced altogether. Watch out also for the side skirts, the front two sections on each side should have lower edges that meet at an angle, not forming one line as in the kit. Only one colour scheme option is shown for a vehicle in sand yellow with green stripes. Painting instructions show decals for a serial number in Arabic characters on the front but this was missing in my kit. It could easily be painted on or left off depending on your choice of subject.
MM-00318 Chinese Type 80 Main Battle Tank
This kit uses some parts as described above with new sprues. The main B sprue with turret is here but a new A sprue has a different style of hull top cum mudguard part, side skirts smoke dichargers, turret side bins and rear basket. Lower hull is far different with the wheel axles fixed, not separate parts as in the earlier vehicle kits. A new wheels sprue is also included with the smaller wheels seen on this mark of tank. One disadvantage is that the same style of track as on the earlier kits is also included, whereas the box art shows the twin-pin rubber block track which the real vehicle has. This may not be totally wrong as photos show Type 80 and Type 85 tanks with either style of track. An extra is a set of three crew figures in overalls and Russian-style padded helmets. These show some imagination in the posing of the commander figure sitting on the edge of his hatch but all of them are not as good as current offerings from Dragon or Tamiya. Colour details show one vehicle in tan with two shades of green and decals for a Chinese star and a serial number. My own kit was bought second hand and came with no decal sheet so I cannot tell if there are any extras on the sheet.
An Overview
If you want a kit of one of these subjects to current Tamiya or Dragon quality, well, wait for Tamiya to do one which they have not even hinted at - true, they did a T-54 a long time ago but this is now a collector's item which serious modellers would not fight over - or await the Dragon one listed in a catalogue years ago which never came off. Instead or while you are waiting, these are the best game in town even if they need some work. Small improvements and even major changes may be needed, but then there are many modellers who are quite capable of building good models from these kits. As to availabilty, UK importers of these kits are Pocketbond Ltd who also handle AFV Club and Emhar so they should be finding they way into the shops there. Prices quoted are around £19 which as I write would be equivalent to just under US$30 but this is intended solely as a rough guide. Look out for them in model shops and mail order catalogues.