Verlinden Productions 1/35-scale T-55 Resin engine and compartment set (2186)
by Nick Cortese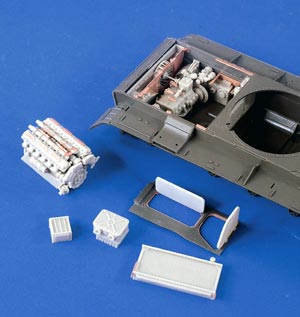 Verlinden productions has just released an "all new" resin T-55 engine with full compartment and must be mentioned that it is not to be confused with the older simple drop in set released while back.
Specifically made to fit the ever-popular Tamiya T-55 kit this resin set composes of over 100 crisp, not " an air bubble to be seen" standard Verlinden green colored castings, a short length of PVC rod and a nice copper etch sheet and brass wire.
A two page instructions is included which is easy to read and nicely laid out.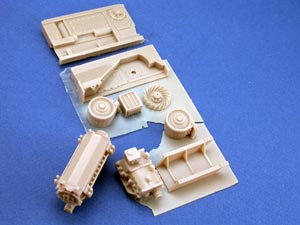 Verlinden's T-55 Engine is beautifully detailed and very accurate, mainly composing of the complete engine, air filter, rear bulkhead, firewall, radiator, transmission and individual housings and cooling fan. Also added is a nice brass etch fret, which include parts for the rear bulkhead/cooling fan area and cylinder head covers.The engine sits on its own mounting with separate exhausts and cylinder heads. The transmission housings along with the transmission are really nicely detailed, too
A bit of surgery is involved mainly to open up the kit engine hatch area which
Verlinden offers both separate hatches for displaying the engine compartment.
With a bit of added wiring plumbing, this set should look awesome installed.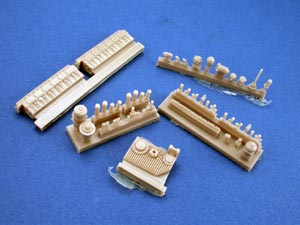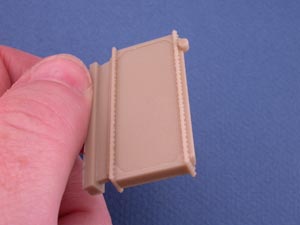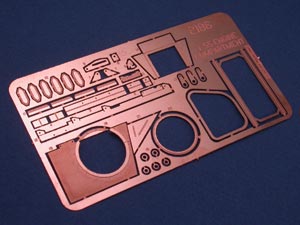 Conclusion
A huge step up from there previous T-55 basic "DROP IN" engine offering and in terms of detail and scope, it's one of the best I've seen
Anyone with modest building capabilities can easily get this done without any problems. Just remember when working with resin, work in a well ventilated area to keep the resin dust to a minimum.
Highly recommended
Thanks to Francis at Gryffon hobbies for the review sample http://www.gryffonhobbies.com/ and VLS http://www.modelmecca.com/