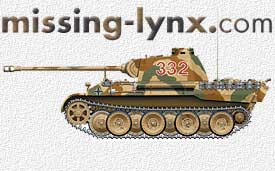 AFV Club Sherman family suspension accessories

Cookie Sewell

Kit No. AF35026; M4 Sherman Vertical Volute Spring Suspension Unit (Horizontal Return Roller); 88 parts (82 in olive styrene and six in black vinyl); price estimated at $13-15

Kit No. AF35027; M4 VVSS Sherman T49 Track 79/Track x 2 (two parts in black vinyl); price not given, but estimated at $5-8

Kit No. AF35029; M4 Workable T51 Track; 624 parts in black styrene, price estimated at $13-15

Advantages: Outstanding components to replace kit parts in M3 and M4 series tank model kits; reasonable prices and good quality an advantage; inclusion of extenders in the T51 kit a great idea

Disadvantages: Some minor glitches in the suspension set; ejection pin marks may annoy some; popular choice items may be scarce to find in some areas

Rating: Highly Recommended

Recommendation: For all fans of the US medium tank chassis and its VVSS variants

Okay, fellow "Shermaholics", someone is finally answering your prayers! AFV Club has now waded into the fray with the first three of what hopes to be a large series of speciality market items for the M3 and M4 series tanks. All of the items are up to AFV Club's standards, and are far better than any of the other major commercial (i.e. major manufacturers' injection molded) items on the market.

Most popular with many modelers will be the single-section vinyl tracks. These are the T49 three-bar cleat steel tracks, which are provided stock with the M10 3" GMC kit (No. AF35024). There are zero injection pin marks on them, and only a few "teats" left over from the molding process. The connectors are in the right place, and one can even see daylight between the links. AFV Club claims they are cementable tracks, but that is something which I have not tried yet. The quality of this set raises the bar once again on the other companies. (Incidentally, Tamiya could have been making big bucks for at least the past ten years if they had done this with their vinyl tracks, as many modelers have that as their one major complaint against DML kits and single-link injected tracks.)

For those with a more adventurous spirit, AFV Club have also now provided a single-link set of Sherman series tank tracks in its T51 set. These are the "reversible" flat rubber pad tracks, which were probably the most common, and used from the M2 through the end of M4 series production. While there are injection pin marks on the face of each link, they are raised or "proud" and easily trimmed or sanded off.

These are similar to the great sets they have done for the M48/M60 series and M-1 series tanks, and assemble in a similar manner. While no directions are included, the spacing and placement on the trees makes this a snap. First, trim off all of the links and clean them up. Next, cut the bars with the connectors off the sprue frame INTACT and leave the connectors in place. Insert the links into the connectors so that one link has one pin in each adjacent connector. Then, once a section is done, line up and press the other section in place. This takes some dexterity, but if done correctly, you can quickly knock together 28-link sections of track. Note that a normal Sherman hull needs 79, and an M4A4 hull 84 or three complete sprues' worth. Also included as an option are 120 extended end connectors. These cement on to the ends of the connectors once they are in place, so be careful. I would recommend waiting until the tracks are in place or sorted out before cementing them in to avoid "freezing" the flexibility of the tracks.

Lastly is the mid-production VVSS Sherman suspension with the "flat-top" return roller mounting. The suspension is brand new, and not a copy of previous efforts by Tamiya or Italeri. The kit includes new "lace" type early drivers with a unique way of mounting and operating, as well as a cast idler. Each bogie consists of eleven styrene parts and a vinyl spring assembly. This feature may not be well received, but the springs appear no worse than on any other Sherman kit on the market today. The part diagram casting numbers, D47526, can be read on each bogie and are nicely done. The provision of this set as a separate kit permits modelers with the Tamiya, Italeri, or DML kits to replace or modify the suspension with a nicer, cleaner, and more accurate suspension for the mid-term production VVSS equipped tanks.

Overall, a great idea for Sherman fans. Now, if Pete Harlem can just get Part II of his Sherman series of books out...

Thanks to Shirley Lin of Hobbyfan for the review samples.