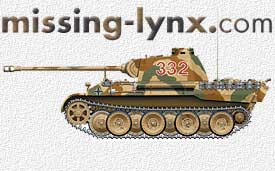 Armour Track Model TK-07 US T-72E1 Steel Track WWII (Chaffee)
Andrew Dextras
†
Designed to fit Italeriís 1/35 Chaffee, these new tracks from Hong Kong provide the modeller with the T-72E1 track type commonly seen on Chaffee during the second world war. The tracks are assembled using an end pin system similar to Modelkastenís workable tracks.
Detail on the tracks is exceptional with no knockout marks and even a little dimple on the inner face next to the guide tooth. ATM also includes drive sprockets and idlers with the distinctive cutouts on their inside surface, a nice touch as the Italeri parts do not have this detail included.
Overall, an excellent addition to Italeriís nice little kit.