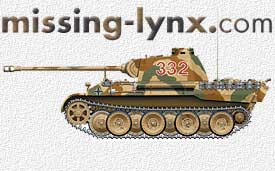 US Half Tracks in Combat 1941-1945

Peter Brown

US Half-Tracks in Combat 1941-1945 by Steven J Zaloga Concord Armor at War series no 7031. Concord Publications Co, 603-609 Castle Peak Road, Kong Nam Industrial Building, 10/F, B1, Tseun Wan, New territories, Hong Kong. ISBN 962-361-654-6 Large format paperback, fully illustrated. 72 pages. UK price £12.99

American half-tracks were built in large numbers and widely used during the Second World War and later. They served in many roles, not only as armoured troop carriers but as gun tractors and mounts for self-propelled artillery and anti aircraft machine guns and light cannon. Based on designs which were being worked on in the pre-war era, their first use in North Africa did not meet with approval in some quarters but they went on to prove their worth.

As is usual with Concord's series, this is very much a photographic study. The main text is only four pages but contains a lot of information on the development and also the use of the many types. Captions contain additional information, and the many black and white photos themselves are a very good choice with both detail shots of the main types and in-action views. Concentrating on those variants which were built and used in action, the greater part of the photos show vehicles in American service with only a small proportion showing Allied use. Colour plates show side views of sixteen vehicles, again mostly showing US service with one each Polish, French and Soviet examples.

Wisely, the book does not try and deal with post-war use which is a story in itself. What we do have is a very good set of well printed photos and colour scheme plates, with enough background detail for modellers. While there have been books on American half-tracks available in the past, many are now out of print, including I am told the recent "US Half-Tracks - Their Design and Development" by David R Haugh from Darlington Productions which may still be available if you act quickly. As these two cover the subjects in a different way - the Haugh one having more on the experimental types, development details and production figures, with Steve Zaloga's having greater photo coverage - do not be put off from having the two in your reference collection.