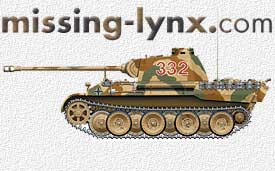 Spearheading D-Day: American Special Units in Normandy

Cookie Sewell

Spearheading D-Day: American Special Units in Normandy by Jonathan Gawne; Histoire & Collections, Paris, 1998; 288 pp. with photos, illustrations and maps; price $49.95 (ISBN 2 908 182 793)

Advantages: Great companion book to the histories of D-Day; fascinating detailed explanation of what it takes to mount a full-fledged invasion!

Disadvantages: Probably very hard to find

Rating: Highly Recommended

Recommendation: For all historians and modelers

Most of us grew up with the movie "The Longest Day", based on the Cornelius Ryan book, which told in a then-new cinema verite style the story of the D-Day landings and all that they entailed. Later, other books were found and read, such as works by Charles B. McDonald and Stephen Ambrose, which detailed even more of the events of that day and its aftermath. Then came the 50th Anniversary in 1994, and finally, the moving film Saving Private Ryan in the summer of 1998.

This book – which went to press in October 1998 – is a fascinating companion work to all those mentioned above. Unlike others, which look at what took place during the Invasion, and when the key decisions were made, shows how and why things happened the way that they did. Illustrated with a tremendous number of crisp new photographs – most taken by the photographic units which accompanied the landing forces through training and embarkation-- as well as nicely done maps and schematics of what the formations being described consisted. The author – who is an American living in Framingham, MA– has been helped by a number of French historians and reenactors in putting this book together.

The chapters cover nine basic areas: the Assault Training Center, which worked out the "bugs" in how to land troops; the US and British landing craft which were developed and used to put the troops ashore; the initial assault troops and their functions; Naval beach clearing and preparation parties; regimental combat teams and attached units; Ranger and Marine units; Naval Beach Battalions and their work; the Engineer Special Brigades and their functions; and the Seabees and port installation and operating personnel who kept them ashore once the forces got off the beach. All are well illustrated, and in many cases, French reenactors pose in the uniforms which represent the forces described in that particular chapter. Among some of the items covered are the development of beach assault jackets, which were to be used by the first waves for carrying all of the extra items needed. This was an "extempt" garment, not unlike a fishing vest seen today, which was locally manufactured in the UK for the US Army. 14,000 of these vests were procured, mostly for the 1st, 4th, and 29th Infantry Division regimental assault teams which hit Omaha and Utah beaches. While little has ever been said about them, the author shows via detailed photographic evidence that it was a necessity and very much in demand for the first few weeks of the Invasion as well as just the initial assault.

The book also covers how the fleet was set up for the actual assault, with specific boats, teams, and task forces with very specific tasks in mind when they came ashore. While many historians and buffs are familiar with the Ranger operations as Pointe du Hoc, this book provides detailed information on specific operations and teams, as well as composition, of how other obstacles were to be cleared and tanks and other support equipment landed to provide immediate support. While a number of books have concentrated on failures at the beach, this book provides quite a bit of photographic evidence that shows more successes than failures.

The book also covers the actions of units like the 70th, 741st and 743rd Tank Battalions. Of the three, the 741st took many losses in its Duplex Drive Sherman tanks due to a failure by a naval officer to abide by his instructions, and two overeager tank company commanders tried to show what the DD Shermans could do by actually trying to swim the tanks – with an average of 8" of freeboard – through the surf. (It is noted two of the tanks were later found nine miles off the coast, indicating that they were launched way too soon.) 32 were lost, which caused a great deal of trouble; however, where calmer heads prevailed, as with the 743rd, most of the tanks were beached and able to get into action fairly quickly, and much more effectively.

Overall, the reference which this volume represents is a boon to modelers as well, as many vehicles which are not normally covered, such as the M29 Weasel, are shown in action and also placed in perspective of what they accomplished on D-Day. However, as an import, this book may be hard to locate; nevertheless, it's worth the effort.