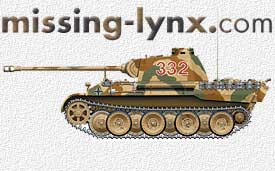 Eduard #35300 M10 (AFV Club)
Frank De Sisto
Contains: two 2.75 x 5.75 inch frets, two 2.5 x 3.25 inch stencil sheets, one piece of film, two double-sided A4 size instruction sheets in 16 steps for the p-e and 7 steps for the masks. Price: TBA. Available from retail and mail order houses or from the manufacturer at: www.eduard.cz. Email: info@eduard.cz.

This set is a mixed bag consisting of some neat options in the p-e parts configurations, adhesive backed masks for the national insignia and a curious lack of more extensive interior details. I also wish it had included the exhaust deflector typically seen on these vehicles. However, what is included is quite useful and very well done.

Step 1 provides a mounting bracket for the internal fire extinguisher.
Step 2 provides periscope block mounts.
Step 3 provides grab handles for the engine deck access doors.
Step 4 provides tie down strips for the turret sides.
Step 5 shows installation of the rear headlamp brush guards.
Step 6 is for the small rib seen on top of the aft section of the forward turret roof plate.
Step 7 details the .50 cal. M2 HMG, its mount and ammo cradle.
Step 8 is broken down into several sub-assemblies and includes driver's hand and foot controls, flooring and escape hatch. It also includes ammo rack bulkheads and straps.
Step 9 is for a new instrument panel and includes the film dial face insert.
Step 10 provides nice replacement fenders with the option for them to be trimmed at an angle as some vehicles' fenders were. This will also ease correction of a minor flaw in the basic kit as the radio operator's side fender seams and bolt details are mis-placed.
Step 11 shows the fitting of the front headlamp brush guards.
Step 12 details the tool stowage with brackets and straps.
Step 13 provides new grouser stowage racks.
Step 14 details the turret ammo ready racks.
Step 15 shows the kit periscope being installed with the p-e mount. Be careful as it shows the p-e mount as going on the outside of the vehicle, when it should be installed from the inside.
Step 16 provides track shoe stowage brackets seen on the bows of British and Commonwealth M10's.

There are also 7 steps for the application of the Allied white star and circle. Essentially one applies the mask in stages and sprays on the appropriate color at each stage. A total of 6 stars, in three different sizes, plus solid rings are provided. With care the stencils should be re-usable several times.
Altogether this is another relatively easy-to-use set and ought to be appropriate for an intermediate modeler.