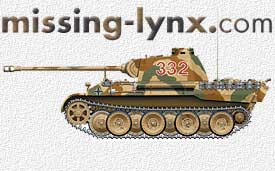 New Vanguard #30: Amtracs, US Amphibious Assault Vehicles

John Prigent

New Vanguard 30, Amtracs, US Amphibious Assault Vehicles, by Steven J Zaloga with colour plats by Terry Hadler and Mike Badrocke, 48 pages, published by Osprey, September 1999, ISBN 1-85532-850-X, £7.99/US$12.95.

Osprey has republished another of the sought-after out-of-print Vanguard titles with this book on Amtracs. Here you get the complete picture from Donald Roebling's first experimental rescue amphibian to the early 1990s, with good photographs as well as text describing the vehicles in Steve Zaloga's habitual informative style. Everything is here, even a photo of the elusive LVTP-6 which never went into series production - not the LVTP-H6 with its howitzer turret but FMC's unsuccessful competitor to the LVTP-5. Steve naturally concentrates on US use of Amtracs, mainly in the Pacific, but other users and combat areas are briefly mentioned. This is perfectly fair, as the bulk of Amtrac use was by US forces in the WWII PTO and the Korean War.

Terry Hadlers' plates show the LVT-1, (a)-1, and -2 in WWII, LVT-3 in Korea, LVTE-1 in Vietnam, a Taiwanese LVTH-6, Italian LVTP-7, Argentine LVTP-7 in the Falklands War, and US LVTP-7s in Grenada and Italy. Quite a bunch, and Mike Badrocke's cutaway plate of an LVT(A)-4 is the icing on the cake. Highly recommended to any modeller who doesn't have the Vanguard edition. Anyone building the AFV Club AVTP-5, the Tamiya or Academy LVTP-7s or the Cromwell LVT(A)-1 or LVT-4 will need this book - and of course if the rumours prove true and we see a polystyrene LVT......