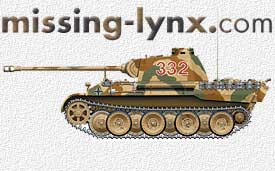 New Vanguard #31: M47 and M48 Patton Tanks

John Prigent

New Vanguard 31, The M47 and M48 Patton Tanks, by Steven J Zaloga, colour plates by Jim Laurier, 48 paages, published by Osprey Military, July 1999, ISBN 1-5532-825-9, £7.99/US$12.95.

In this reprint of the out-of-print Vanguard title Steve Zaloga describes only the M47 and M48 Pattons - the M26, M46 and M60 series are not included. He begins with a short section on the development of M47 and M48 from the M26/46 tanks, their only mention, and then moves on to describe the driving and gunnery equipment of his subject tanks and the successive upgrades to the M48 series. Then comes the main meat of the book, a comprehensive set of notes on all user nations (including the USA of course) from Austria to Vietnam. All give the numbers and types used, but for the major users we also get notes on combat service - for instance there are very interesting sections on the course of the Patton fighting with Jordan in the 1967 Middle East War and with Pakistan in the 1965 war with India. The US combat service section is relatively short, presumably because the Vietnam tank war has been so well described elsewhere that covering the "others" seemed a better use of space.

The photos cover most M47/M48 variants serving with a variety of nations, and there's even a shot of the driver's area in an M48. A sketch shows the gunnery controls of the M48A5 and a 1/76 four-view plan by Steve Zaloga of the original M48 includes the hull-rear rack for four 55-gallon fuel drums to extend it's range beyond the derisory 112 km allowed by on-board tankage. The plates show Portuguese, Italian, Iranian, Pakistani, Jordanian and Belgian M47s and Pakistani, Spanish, Israeli, West German and US M48s of various sub-types, and the trademark cutaway plate is of an M48A3 of 1/69 Armor at Kontum, Vietnam in 1968.

Highly recommended for all Patton fans - except of course those who have the orignal Vanguard version.