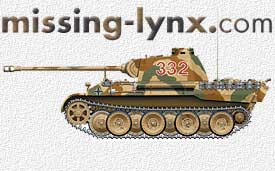 FROM REMARGEN TO THE ELBE In Full Colour Video
Peter Brown
Full colour video, 60 minutes running time.
Available in VHS format through Chronos UK, Studio J401, Tower Bridge Complex, 100 Clements Road, London, SE16 4DG, England Tel 0161 237 6651, Fax 0171 237 5776. UK VHS format, price £14.95 each plus postage etc.
American NTSC format available from Squadron Mail Order, 1115 Crowley Drive, Carrollton, Texas 75011-5010 (phone (092) 242-8663, fax (972) 232-3775, email mailorder@squadron.com) at $29.98 plus postage $4.75 in USA.
Many video and TV histories of WW2 era subjects rely heavily on black and white film, or so those I have seen seem to. To see one completely in colour is unusual. Drawing on footage from camera teams attached to the 6th and 12th Army Groups in the closing months of WW2, this is a visual record of the final advances into the German heartland. Opening as its title suggests with the intact bridge over the Rhine at Remargen, it follows the progress of the fighting until the end of the war in Europe and into the early days of peace.
Actual coverage shows many aspects of the action, although due to the limitations of contemporary equipment there is no TV news-type coverage of close combat there are several scenes of live action, and no shortage of footage of tanks. As can be expected, Shermans in various forms feature prominently, as well as Stuarts and Chaffees, an all too brief view of a Hellcat but some good footage of the Zebra Mission's early Pershings. Also seen are M7 Priest SP howitzers and a range of supporting vehicles, halftracks and softskins. All present an all too rare opportunity of seeing the vehicles in their original state and colours, usually well stowed and complete with expedient sandbag or plate armour as well as carrying a full complement of troops.
Other arms are not forgotten, and even some USAAF planes are included. Also seen are large numbers of German POWs and scenes of devastation showing what the country was like in those days. Other footage shows historical incidents such as early contacts with the Red Army around Torgau and what may have been the first, albeit peaceful at that time, encounter with their T-34/85. Many senior German military personnel, Wehrmacht and Luftwaffe, are also seen, together with a sequence showing Marshall Zhukov being invested with an award by Britain's General Montgomery.
Due to its possibly unique nature, this video should have wide appeal for AFV enthusiats interested in US armour of WW2 and should fill a gap in existing coverage.