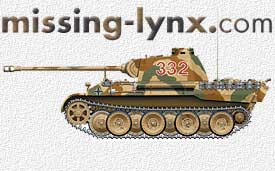 Squadron #38 US Self-Propelled Guns in Action

Cookie Sewell

Book Review: Squadron/Signal Armor Number 38, U.S. Self-Propelled Guns in Action by Jim Mesko (color by Don Greer, Illustrations by Richard Hudson); 50 pages, price $8.95

Advantages: Concentrates information on WWII U.S. SP artillery designs in one place; color profiles of US and French vehicles

Disadvantages: Some familiar photos from other works are repeated

Rating: Highly Recommended

Recommendation: To US and French WWII armor fans

This is a pretty big chunk of recent military history to bite off at one time, and it should probably have had a "World War II" subheading someplace in the title. That aside, this book is pretty good fare as a short synopsis and overview of US development of self-propelled artillery weapons during the Second World War.

It covers the systems which were developed prior to the war, and those developed during the war which saw service. The only exception to this are the M24 Chaffee derived vehicles, the M37 105mm HMC and M41 155mm HMC, which were covered in Jim's previous book on the M24 Chaffee series (Squadron/Signal Armor Number 25). It covers the M3 halftrack based weapons (the 75mm M1897, 75mm T30, 105mm T19), but the heart of the coverage is the M7 105mm HMC or Priest. Using both contemporary photos and shots of a beautifully restored vehicle in the collection of Jacques Littlefield, Jim provides good coverage of this popular model subject.

The book also covers the M8 75mm HMC in good detail, plus the M12 155mm GMC, M40 155mm GMC, and M43 8" HMC vehicles. All are given as good coverage as can be asked for, given that Jim tries to avoid using the same photos as other authors wherever possible. Modelers will be happy with the release of this book, as there are soon to be kits of nearly all the vehicles covered. Italeri will re-release their late-model M7 Priest kit later this year or early next year, and it can still be found at shows and swap meets. Tamiya still has the kit of their M8 75mm GMC available, and interior upgrade kits are available for this kit as well. Academy has announced an M12 SP 155 for release this year, and AFV Club has an M40 under development. Italeri also makes a 105mm howitzer kit which can be adapted to the Tamiya M3A2 halftrack kit to produce a T19. Life is good...