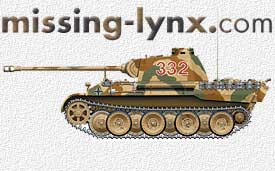 Third Group #35018 Sherman #2
Frank De Sisto
THIRD GROUP Water slide decals for 1/35th scale AFV's. 35-018, Sherman #2, M4 Composite hull. Contains one water slide decal sheet, approximately 4 x 6 inches, one, double sided instruction sheet with painting and placement instructions and references. Available from retail and mail order shops. Price: $7.00 US.

This second new release gives three schemes for US-crewed M4 (composite hull, 75mm, dry stowage) Sherman medium tanks. The quality of the decals themselves is first rate, being printed by Microscale. They are crisp, in register and have
excellent color saturation.

The instruction sheets are the strong points. They list references and they detail colors and stowage peculiar to the vehicle depicted. They will also show production differences such as track, suspension and mantlet styles. Although in this case, it is difficult to make a strictly accurate call, due to the references used.

Unlike their other set for Shermans, this offering provides some neat schemes for composite hull M4's in the Pacific Theater.

Subject #1 is for a tank with the 775th tank Bn, in the Philippines, August 1945. "Trooper" has a pair of dice and a pin-up girl on the hull side. This is one I have always wanted to see, but the references cited by the manufacturer dictates that the pin-up girl is far too basically rendered and in fact is rather poorly done. A bit of "artistic license" would have saved this one.

Subject #2 depicts "Blooper", from the 763rd. Tank Bn. on Angur in September of 1944. It has double digit call numbers and interesting bumper markings.
Subject #3 is from the 44th. Tank Bn. again in the Philippines, August 1945. "Ole Miss" has three chevrons and a number on the hull side.

All subjects are in OD overall. The suspensions should all be depicted as having the upswept return roller arms. Subject #1 has a low bustle turret, while photos are ambiguous for subject #2. Subject #3 has the added cheek fillet armor integral with the casting, which probably means that it should have a high bustle turret.

As per the previous sheet I reviewed, I feel that one or two more subjects could have been offered by deleting the stars on the decal sheets, thereby giving better value for money. Recommended, skill level: basic. Value for money: fair.