Steyr 1500A/01

Tamiya, 1/48 scale

by Andrew Judson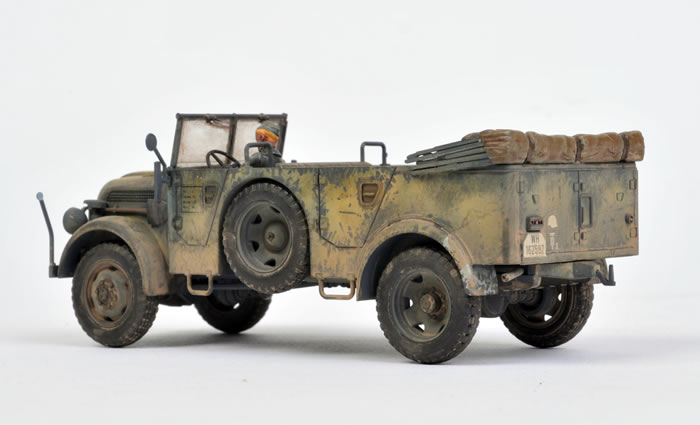 Description
This is the excellent 1/48 scale Steyr 1500A/01 truck from Tamiya.
The model was built straight from the box.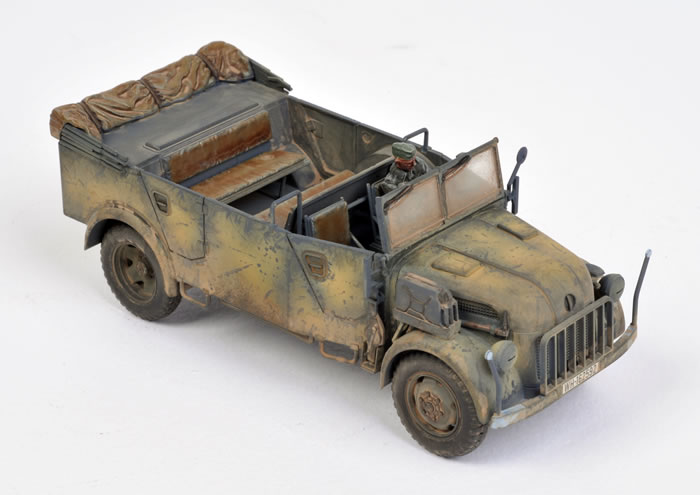 My Steyr was painted with Tamiya acrylics, starting with a base coat of German Grey covered with a patchy application of Dark Yellow. This was followed by Citadel's grey applied with a fine brush to represents scratches and wear.
The model was completed with a heavily thinned Citadel wash over the whole vehicle, and selective spot-washes on raised bolts and other structural details.
---

Home

Discussion Groups

Gallery

Articles

Reviews
Copyright

Vendors Room

Links

Contact us

Copyright www.missing-lynx.com 2009
---
Model and Text by Andrew Judson
Images by Andrew Judson
Page Created 7 February, 2009
Page Last Updated 7 February, 2009