A10 Cruiser

Inside the Armour, 1/35

scale

by Brett Green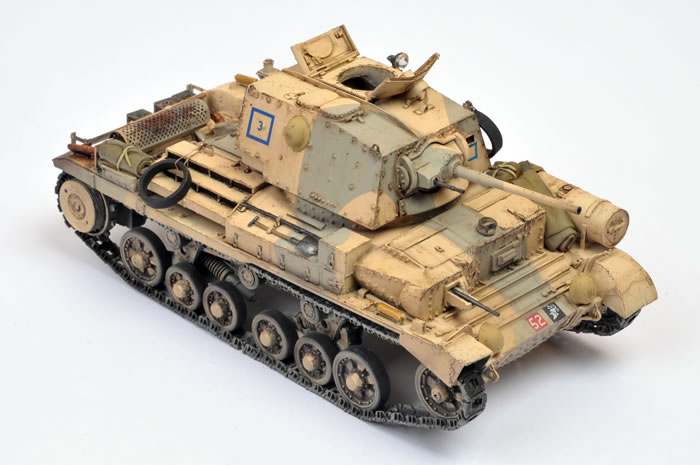 Description
I have just finished painting and weathering Inside the Armour's 1/35 scale resin A10 Cruiser tank.
I scratch built a rear rack for four-gallon flimsies, a square rear mount for the AoS sign and spare tyres hanging from the turret and rear hull. The stowage is a combination of rolled and folded Kneadatite two-part epoxy putty, and a few packs from Value Gear. The lovely flimsies are from Resicast.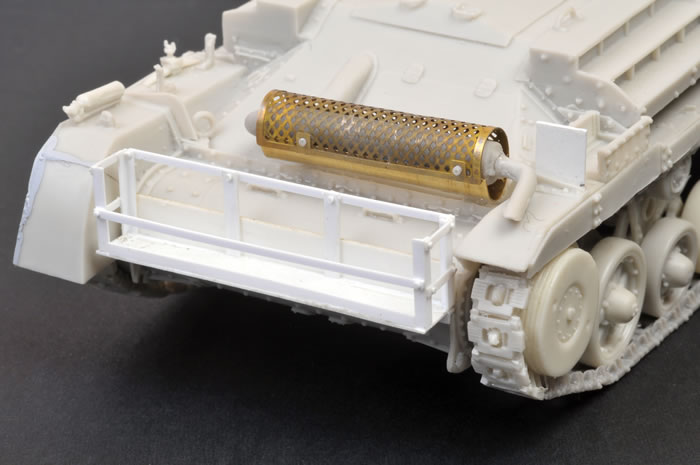 My model represents a vehicle sent to Greece in 1941. The basic camouflage colours (Light Stone and Silver Grey) are from Lifecolor. There seems to be little consensus about the actual colours used, but I thought this combination looked interesting.

I cobbled together the side and front camouflage from photos of different tanks (although the patterns all appear to be very different on these Aegean crusiers), but I could not find anything to suggest the finish on the engine deck. I thought that it was possible that this area might have been basic Light Stone,but at least one photo suggests the darker colour on top of the engine hatches so I took an educated guess at a pattern.
Markings are not included with the kit so mine were scrounged from four different decal sets for the Squadron Marks, Troop Numbers and Arm of Service signs. I could not find a Formation Sign for 2nd Armoured Division (3 RTR), so I carefully painted the feathered helmet with a fine brush onto a black square.
Now all that I have to do is paint up the crew figures!
This model will be described in detail in Issues 88 and 89 of Model Military International magazine, along with a Think Tank reference article by Peter Brown.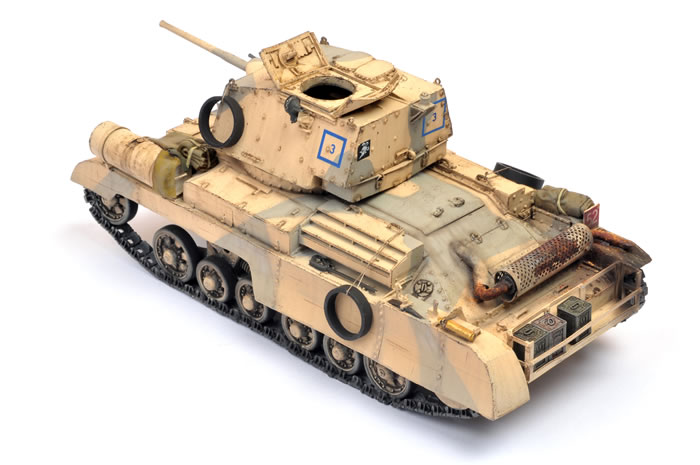 MMI is now also available as a digital magazine that you can read on your PC or Mac home computer. This means it is less expensive, and that the issues are available easily on day of publication worldwide.
To subscribe or buy single issues each month just go to www.pocketmags.com and register with an email address and password.
---
Model, Images and Text by Brett Green
Page Created 30 June, 2013
Page Last Updated 30 June, 2013