A34 Comet

Resicast, 1/35 scale

by Julian Seddon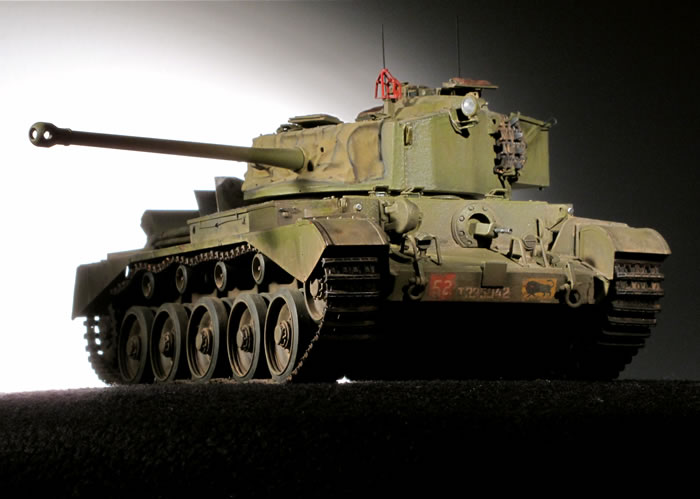 Description
This limited edition multi media kit is the work of master modeller Luke Davies and is quite outstanding! It is also very complex with a page score for the instructions of 157 !! If anything is to be faulted it is these instructions. There are some anomalies in the numbering and parts matching. They are also on CD which is not a problem save that is take ages to load up onto the screen.
This is solved by printing the whole lot out and putting them in a loose leaf folder. Being able to flick backwards and forwards provides answers to most of the problems.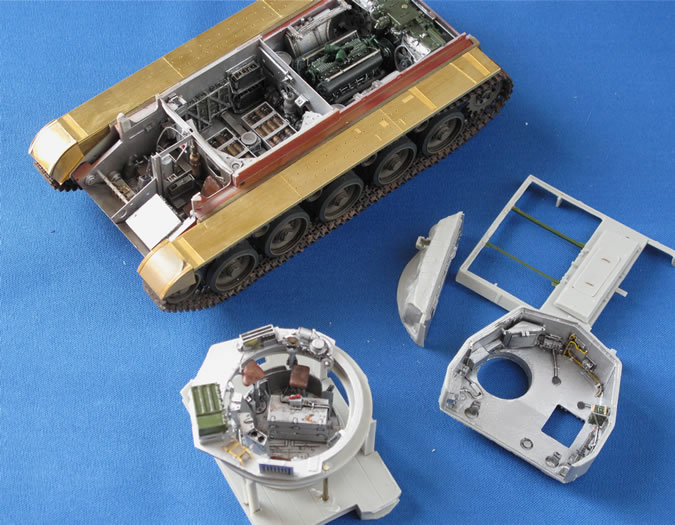 Construction is for the experienced modeller and some of the parts are very small so it helps to have tiny fingers (which I don't have !). As it is almost impossible to test fit anything in advance it is very important to place each part exactly where indicated. Provided that this is done all the clearances will be achieved and the model will not fight you!
It was a challenging build, but also engrossing. In my opinion the Comet, when all the hatches etc. are closed, is not, visually, very imposing. However, the model with everything on display definitely is.
I understand that Resicast intend to produce a simpler version of the Comet in due course leaving out most of the interior detail, I am sure it will still be an impressive addition to your shelves.
---
Model, Images and Text by Julian Seddon
Page Created 15 May, 2011
Page Last Updated 15 May, 2011