Crusader Mk.II

Italeri, 1/35 scale

by Brett Green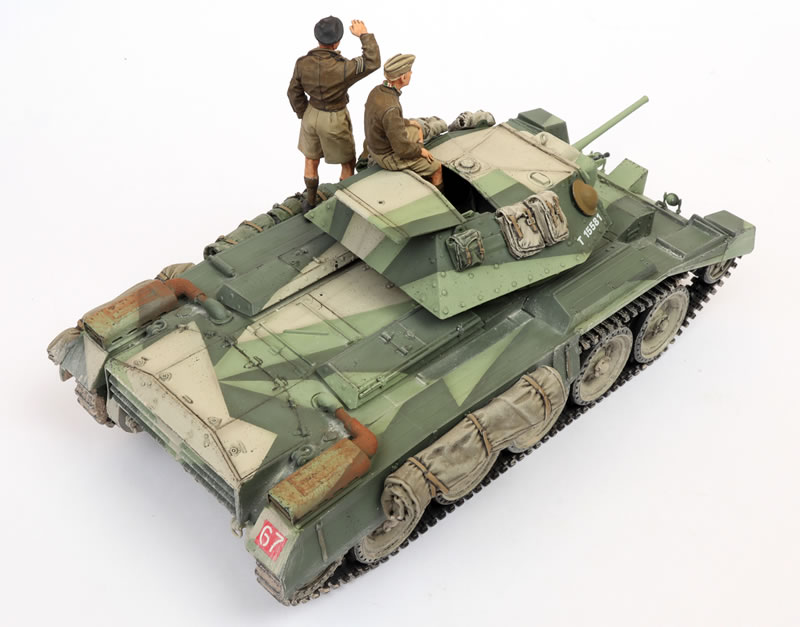 Description
Here is my Italeri 1:35 scale Crusader that I started back in 2014 and set to one side when I'd finished basic assembly. With Peter Brown's "Early Crusaders" Think Tank about to appear in MMI Issue 172, I thought it was time that I dusted off my Crusader.
Italeri originally released their 1:35 scale Crusader Mk.III tank in 1976, when I was still in high school and disco was on the AM radio.
In the subsequent decades, Italeri released an anti-aircraft version, plus a Mk.II (which was actually probably closer to a late Mk.I) and finally, in 2012, a Crusader Mk.I.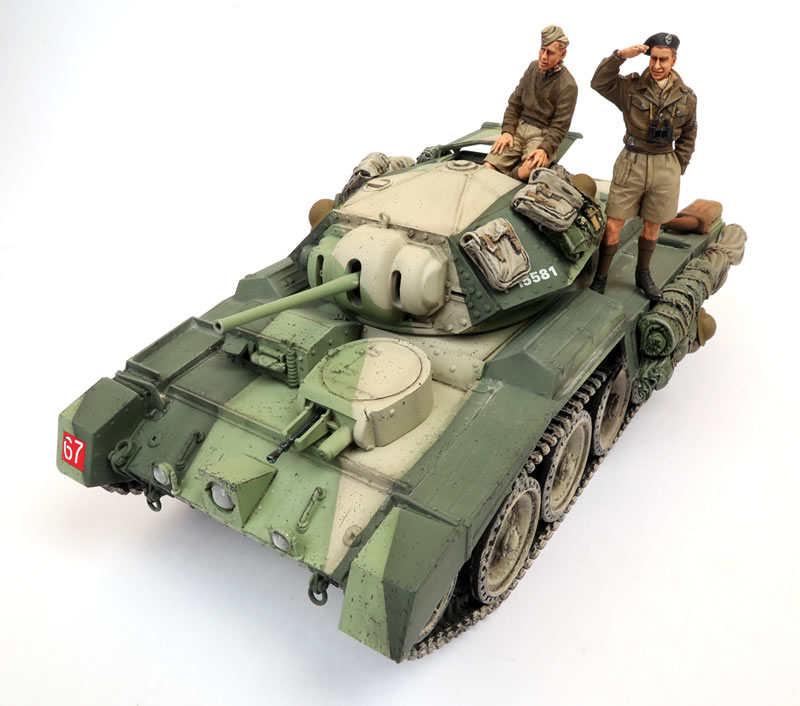 Italeri's 1:35 scale Crusader Mk.I best represents a very early version, but it maintains some hangovers from the Mk.II and Mk.III kits. Most of these are very simple to address, as it is mainly parts that do not need to be installed.
It is still a surprisingly nice kit after all these decades.
I updated my Crusader with Panzer Art's 1:35 scale "Mantlet & MG Turret for British Crusader I/II Tanks" to represent an early Mk.II, as identified by the less raised surrounds to the gunner's vision slot in the front of the turret.
I also used a selection of packs and stowage from Black Dog's set no. T35090, Crusader Mk.I Accessories.
Otherwise, the build was straight from the box including the full-length vinyl tracks. These are actually pretty well detailed and most of the critical sag is conveniently hidden behind sand shields.
My real focus was the complex masking and painting the Caunter camouflage scheme. I attempted to follow the official drawings in Mike Starmer's "The Caunter Scheme" book and also used his Tamiya mix suggestions for Portland Stone, Silver Grey and Slate.
Unfortunately, I was using the 1999 edition of Mike's book as reference but I have just been informed of later research and a detailed article by Mike in an IPMS magazine. This contained updated information specific to the Crusader and a better understanding of the scheme. This newly researched pattern is quite different to the one I used.
I recycled the two Alpine crew figures from two earlier projects from 2013 and 2017.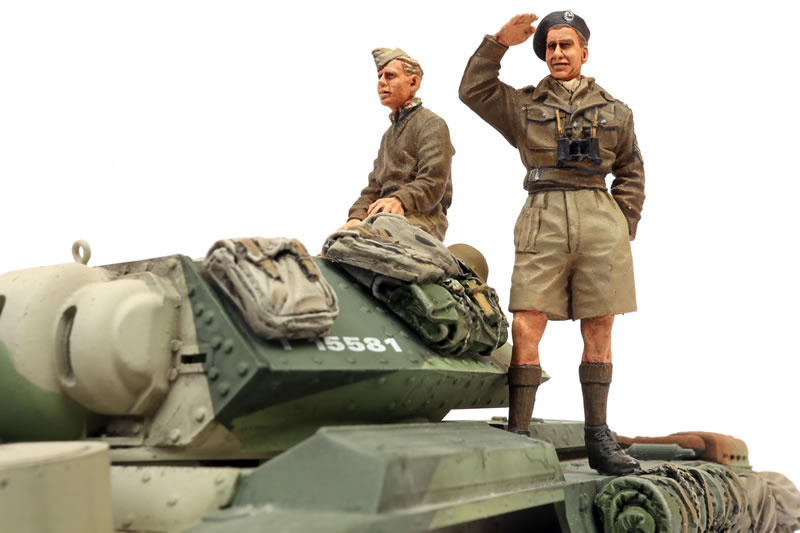 I'll be writing this one up in detail for a Feature Article in Issue 172 of Model Military International magazine.
Italeri kits are distributed in the UK by The Hobby Company Limited
---
Model, Images and Text by Brett Green
Page Created 6 June, 2019
Page Last Updated 6 June, 2020