Matilda Mk.I

FC Modeltrent, 1/35 scale

by Brett Green

Description
Here is my FC Modeltrend 1:35 scale Matilda Mk.I. The model is entirely 3d printed.
The model is presented on a single printing base and breaks down to just four main parts plus two hatches for the Commander's cupola.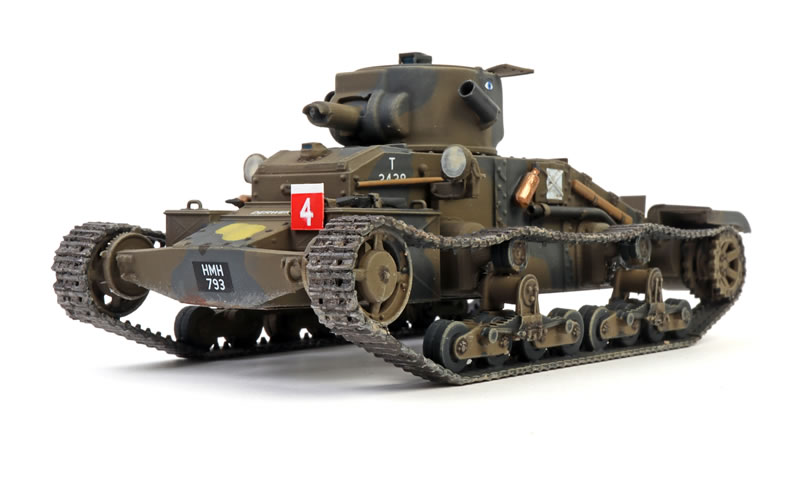 The parts are ensconced in a dense cage of resin bars that demand a bit of planning and patience to remove without damaging the actual parts - a bit like an archaeological dig I suppose.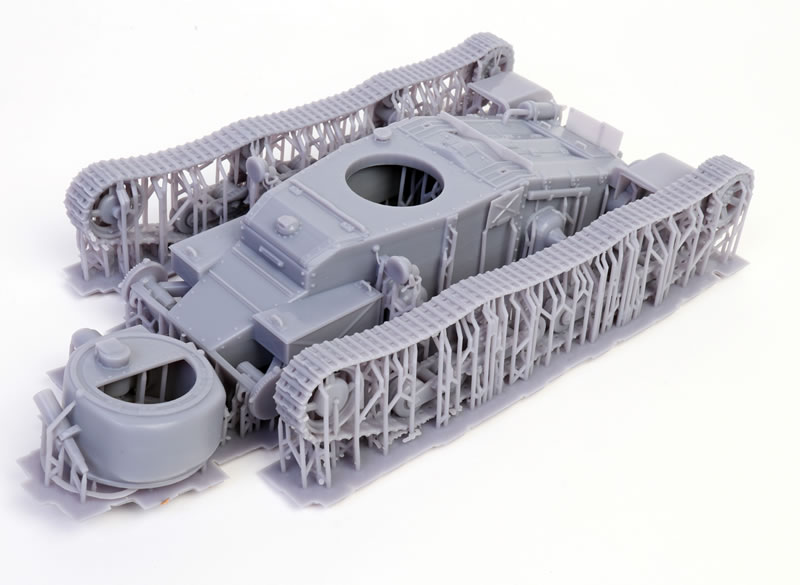 The turret and hull are hollow. I blanked off the bottom of the open hull with plastic sheet.
Tools and hull fittings are not present so I scratch built a couple of pyrene fire extinguishers from 1:35 scale wine bottles and borrowed tools from a couple of accessory sets. A Eureka XXL tow cable was also installed on the starboard side.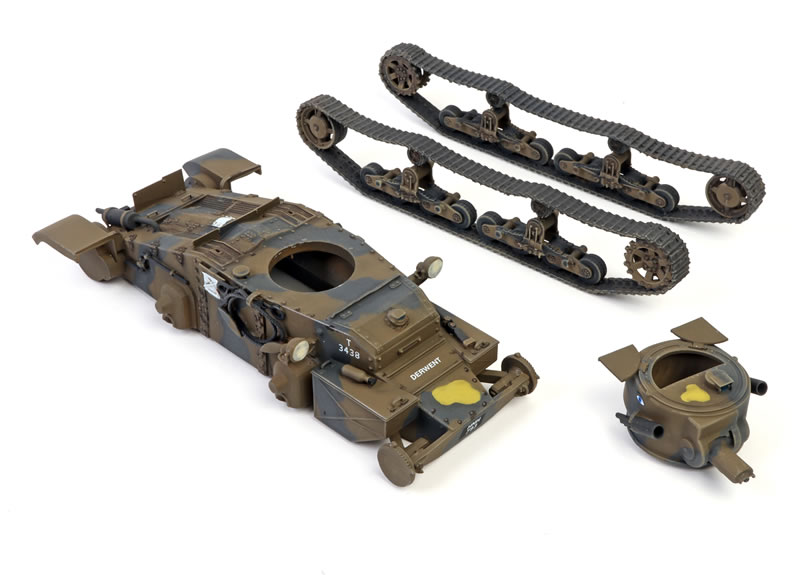 I painted and weathered the parts after cleanup but before any assembly. I used Mike Starmer's Tamiya mixes for Dark Green G4 (actually a brownish shade) and Dark Tarmac No.4. The high contrast in some of the photos suggested that the Dark Tarmac might have been used as the disruptive colour.
Decals are Accurate Armour's Set No. DEK067, Matilda 1 Infantry Tank British Markings.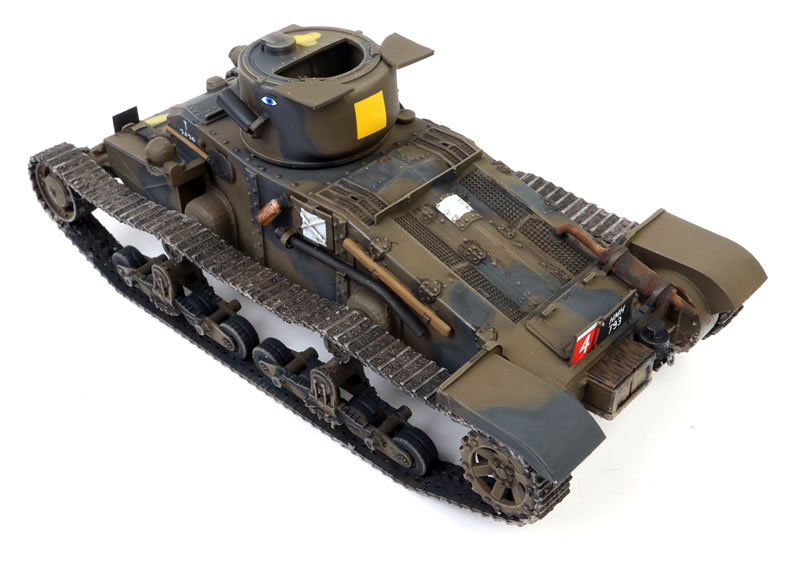 Cleanup, assembly, painting and weathering only took four days in total - pretty fast mainly thanks to the small number of parts.
I'll be writing this one up in detail for a Feature Article in Issue 207 of Model Military International magazine.
FC Modeltrend kits are available from their web store.
---
Model, Images and Text by Brett Green
Page Created 29 April, 2023
Page Last Updated 29 April, 2023