King Tiger

Dragon, 1/35

by Marc Wiesmann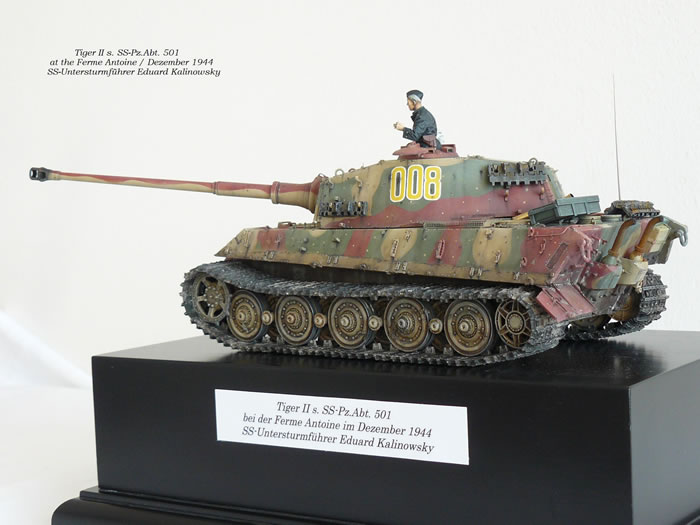 Description
Here are four photos of my King Tiger 008 of Schwere SS Panzerabteilung 501.
This is Dragon's 1/35 scale King Tiger with Friul-tracks, and the Voyager etch set.
The figure is from Alpine with Hornet head.
My model is finished in Tamiya acrylics, weathered using MIG oils and pigment and Humbrol for dry brushing.
The magnificent piece of black wood is from Sockelshop here in Germany.
---
Home

Discussion Groups

Gallery

Articles

Reviews
Copyright

Vendors Room

Links

Contact us

Copyright www.missing-lynx.com 2010
---
Images and Text by Marc Wiesmann
Page Created 18 July, 2010
Page Last Updated 18 July, 2010