M50A1 Ontos

Academy, 1/35 scale

by Steve Zaloga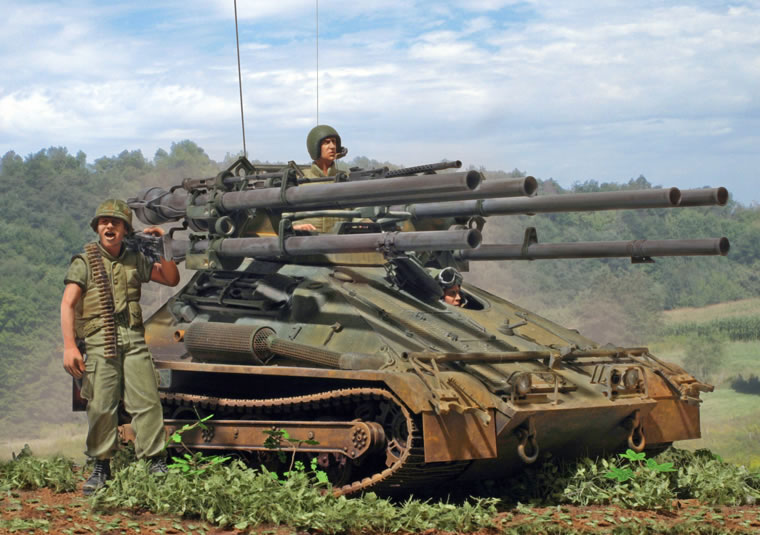 Description
Academy's new 1/35 Ontos fills an interesting gap in modern US armor. The Ontos was hardly the most important Cold War US AFV, but it was amongst the most interesting with its unusual armament of six 106mm recoilless rifles. It was used extensively by the US Marine Corps in Vietnam but largely retired afterwards.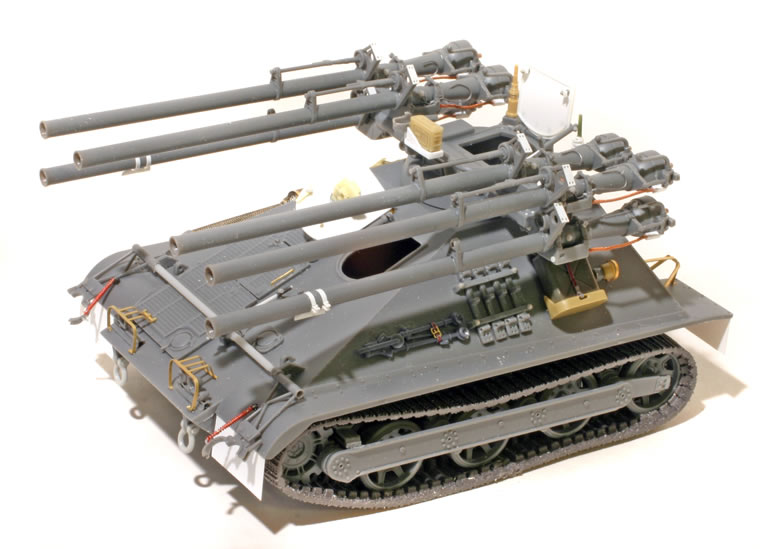 The new Academy kit is one of the better of the recent Academy kits, but it still leaves Academy in the "B league" of AFV kit manufacturers, perhaps best matched with companies like Italeri. The kit has some very nice features, but is marred with Academy's usual assortment of sloppy engineering and dimensional issues.

The two biggest issues with the kit are poor engineering on the multiple recoilless rifle tubes, and a badly squashed suspension. Having grown up in the 1950s and having built the old Renwal kit, my lasting memory of the old kit was the multiple bits for the recoilless rifle barrels which inevitably left the gun tubes looking like a sad mass of "broken fingers". The Academy kit is certainly better in this respect, but it still has very sloppy engineering which makes assembly of the six 106mm rifles and the four spotting rifles a real challenge due to less than rigid attachments.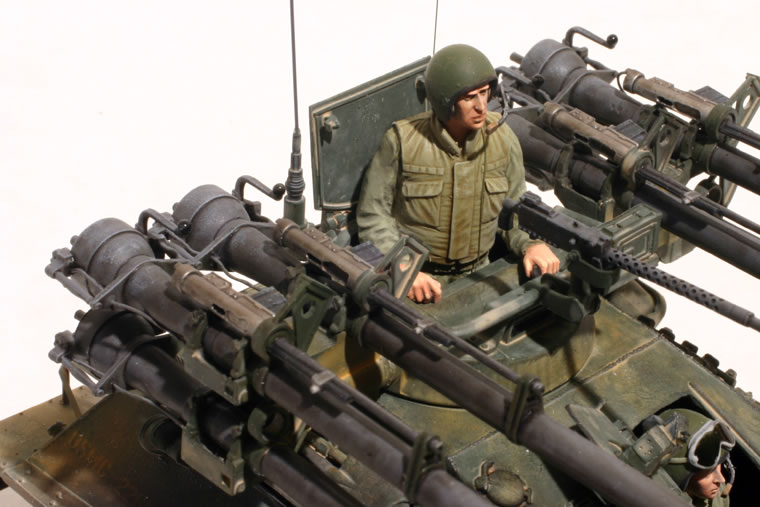 The suspension on the kit is nicely molded, but the wheel mounts are too compressed so the vehicle sits too low to the ground due to the improper positioning of the axles. I recognized this too late in the assembly process to try to fix it, but modelers wanting a more accurate model should be aware of this issue.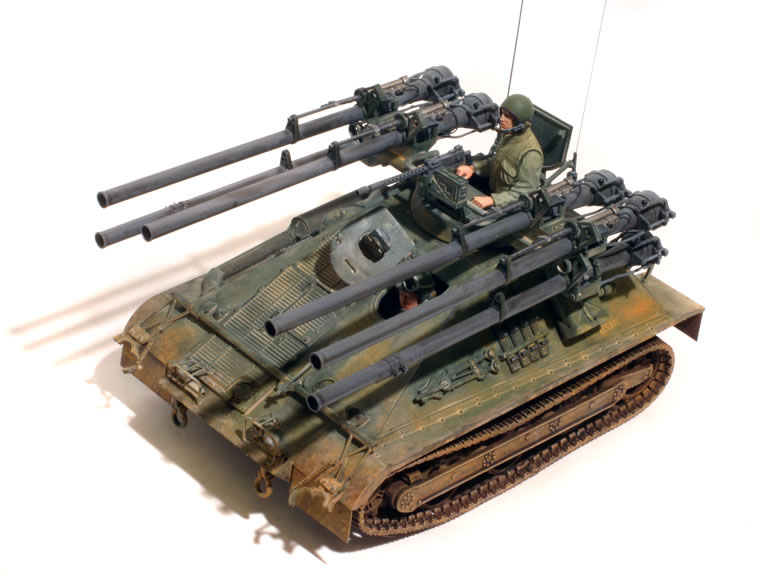 In view of the kit's price, the supply of secondary features is remarkably slim. The water can/jerrican is remarkably cheesy considering Academy's earlier US kits. There is no tripod for the .30 cal even though Academy has offered these in earlier kits. The interior is completely bare, which is a shame considering the basic simplicity of this configuration. The kit comes with radio mounts, but no actual masts. There are no towing hooks, nor any attempt at a tow cable. The kit does come with a useful PE fret for the exhaust, but it is a major frustration to assemble and not entirely complete. Decals are a bare minimum.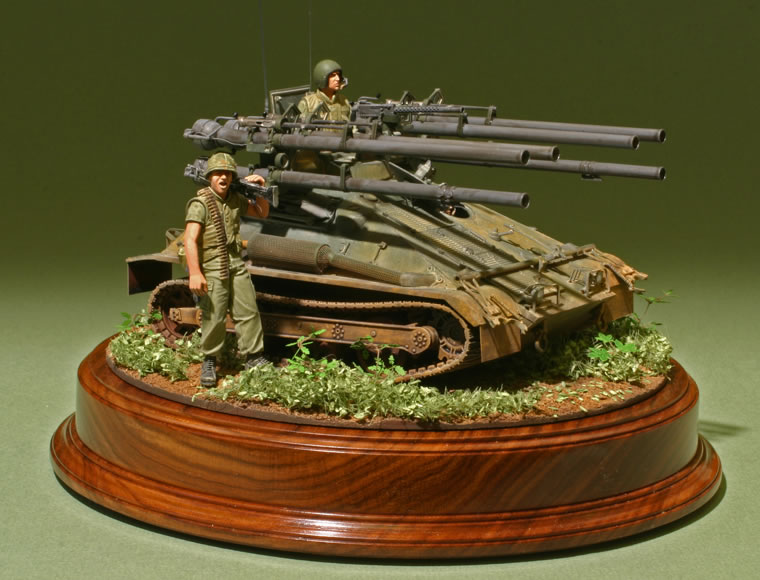 I added a lot of small detail to the model. Most of my additions were associated with the new crew figures and an accompanying Marine with M60 light machine gun from the Model Fan series. Overall, this is an intriguing model but it would have been a lot more fun with better execution by Academy. Thanks to Cookie Sewell for proving the review kit. A more detailed article on this project with historical features will appear in Military Modelling.
---
Model, Images and Text by Steve Zaloga
Page Created 13 March, 2010
Page Last Updated 13 March, 2010