PT-76B Amphibious Tank

Trumpeter, 1/35 scale

by Andrew Judson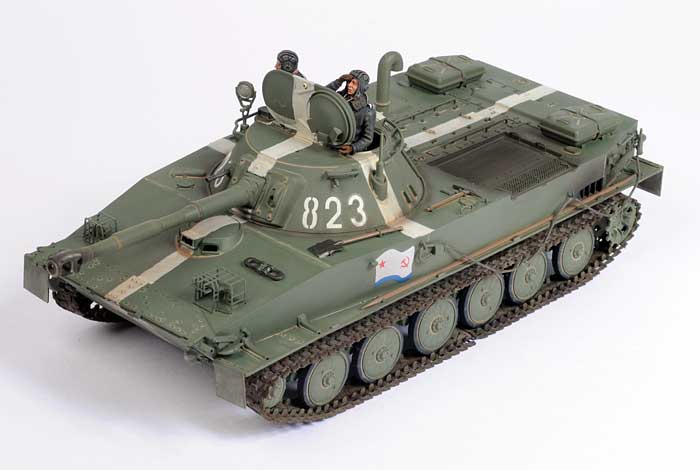 Missing-Lynx is proudly supported by Mission Models
Description
Here is my 1/35 scale Trumpeter PT-76B Amphibious Tank.
This is the second variant of this vehicle from Trumpeter, and it is very nice indeed.

It is easy to build with four sprues of parts, vinyl tracks and a nice little sheet of etched parts with engine screens and shields.

l had the model built in a single afternoon.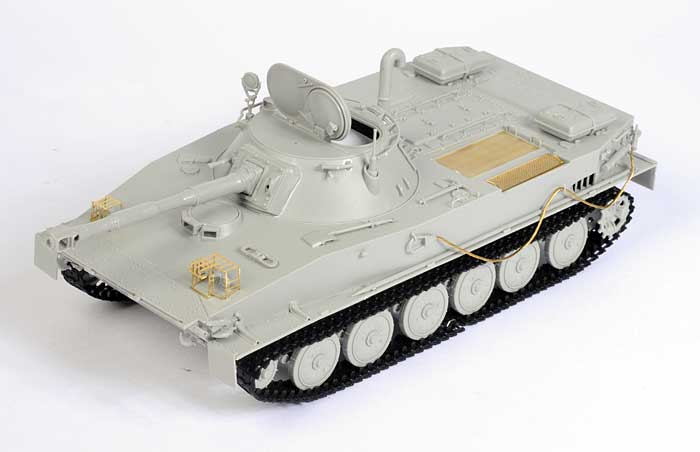 Care is needed when folding the etched light shields as they are delicate, and even though the instructions say that the tracks can be glued together with model glue, that was not the case. In fact, l ended up stapling them together.
Next was the fun part for me - painting.
I didnt want to go to crazy with weathering on this vehicle, so l painted the base color, and then aplied some very diluted washes and a covering of one of the Mig Filters, which blended everything in nicly together.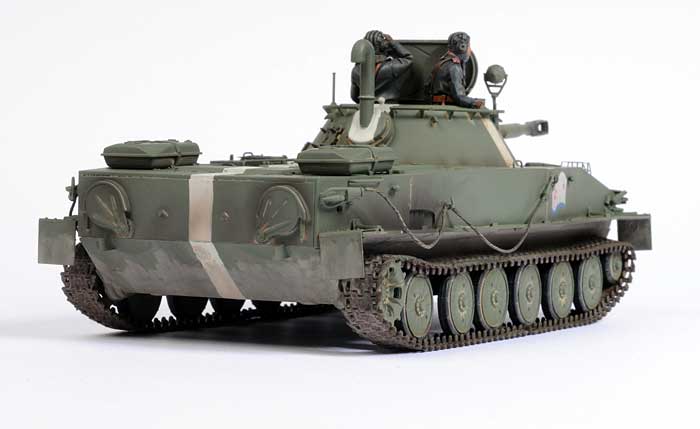 Next l made a dirty brown mixture, using Tamiya acrylic Flat Black and Red Brown, and sprayed this around the engine screens and very lightly around the turret and hatch areas.
Lastly, l applied a light covering of MIG Dried Mud pigment watered down around the drive area and tracks. Once dry I brushed away the excess.
Now that the kit was finished and l was happy with the end result, l that l would add a couple of figures to it, being a early set from Verlinden of Soviet tankers from the 1980s. These were both painted in Acrylic paints from Tamiya and Citadel.
Overall this was a very nice model to build, and recommend it to all.
Thanks to J.B Wholesalers for the sample
Home

Discussion Groups

Gallery

Articles

Reviews
Copyright

Vendors Room

Links

Contact us
Copyright www.missing-lynx.com 2008
---
Text by Andrew Judson
Images by Brett Green
Page Created 24 May, 2008
Page Last Updated 24 May, 2008