TLAV

Academy Conversion, 1/35

scale

by Harvey Low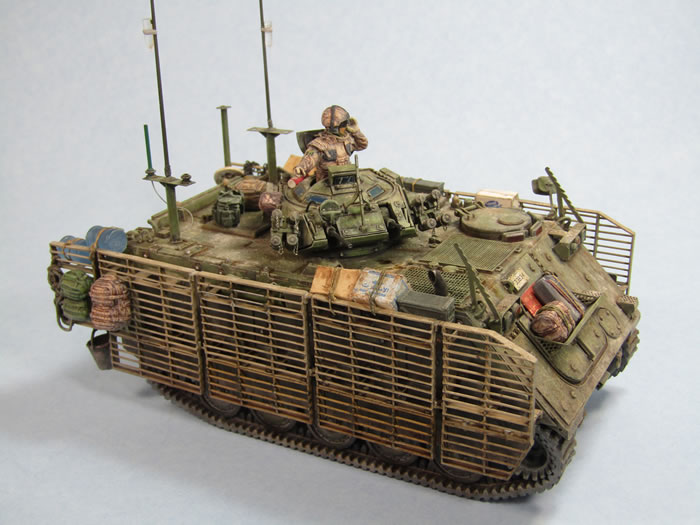 Description
The TLAV (Tracked Light Armoured Vehicle) was developed as part of the upgrade to the Canadian M113A2 fleet during a Life Extension Program starting in 2000.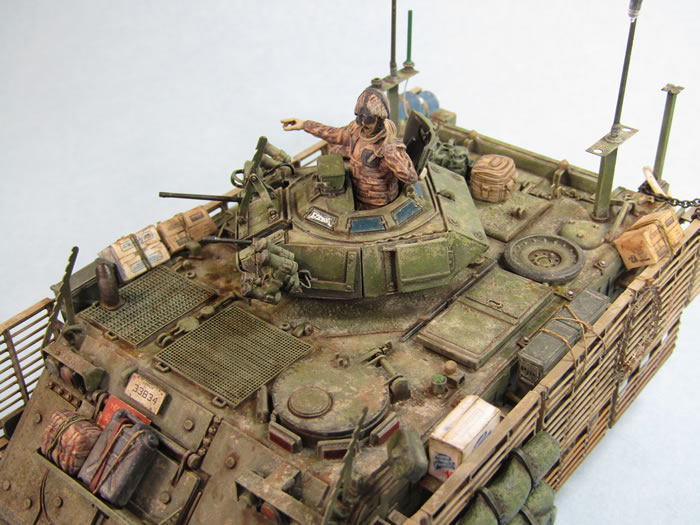 While based on the stalwart M113, the TLAV saw entirely new upgrades by the addition of new drive sprockets and idlers designed for the new Soucy rubber tracks; a new One Metre modified Grizzly Turret with smoke dischargers; redesigned hull surfaces with anti-slip surfaces; and a unique slat and bar-armour system designed only for this type of vehicle (different from US M113 systems).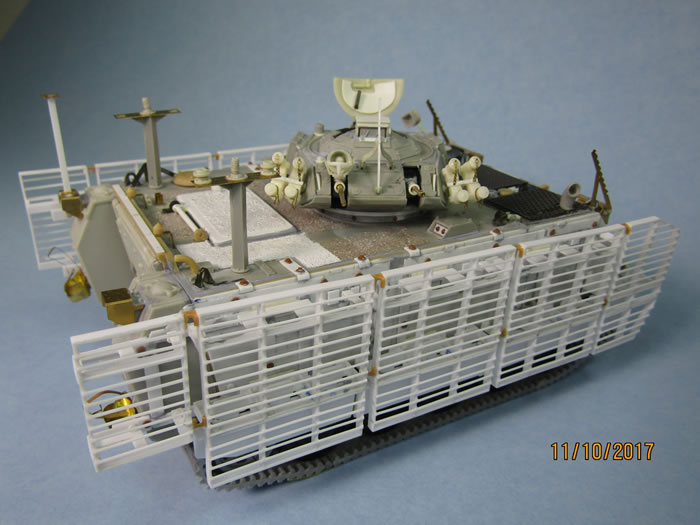 The turrets are fitted with a .50 Calibre machine gun and a C6 7.62 mm machine gun.
These vehicles served as infantry support and convoy escort in Afghanistan.
This model represents one of the early ones fitted only with side bar armour.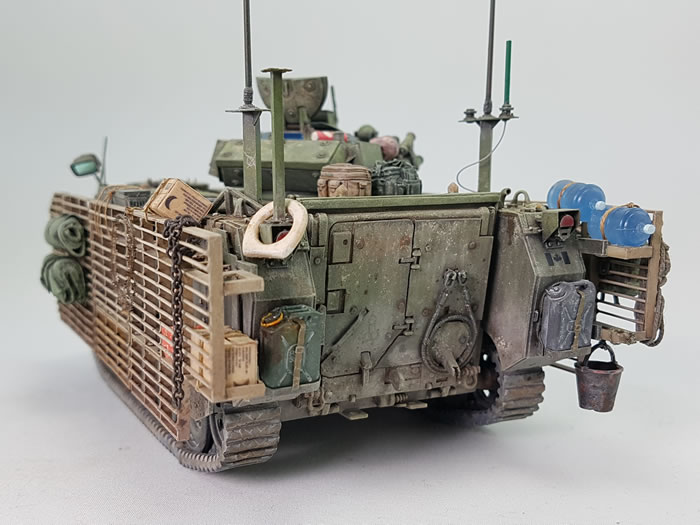 After searching the web for any conversion sets, I found the Best Value set but eventually used only a few parts, and re scratch-built the rest. So in the end, the model is about 90% scratch-built and consists of about 1000 parts.
---
Model, Images and Text by Harvey Low
Page Created 6 May, 2018
Page Last Updated 7 May, 2018