British FV510 Warrior TES(H) AIFV

by Brett Green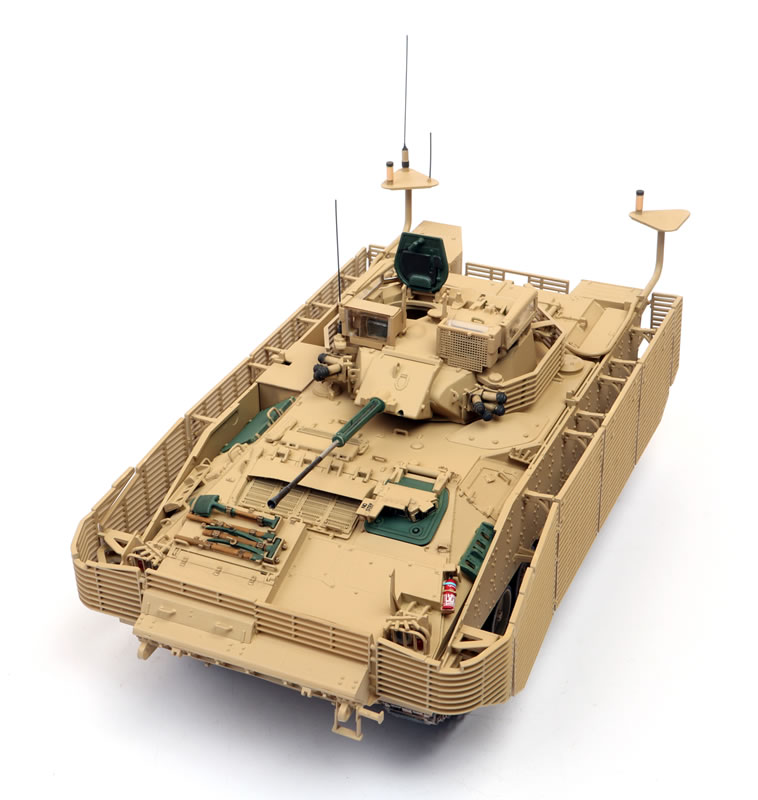 Description
Here is my Meng 1/35 scale FV510 Warrior TES(H) AIFV built straight from the box. Detail and fit are great.
The suspension is fully workable. When I saw this in the box I thought it was unnecessary, but the torsion bars are one piece each and easy to assemble. When the running gear is installed, the suspension works exactly as advertised. It's actually quite fun.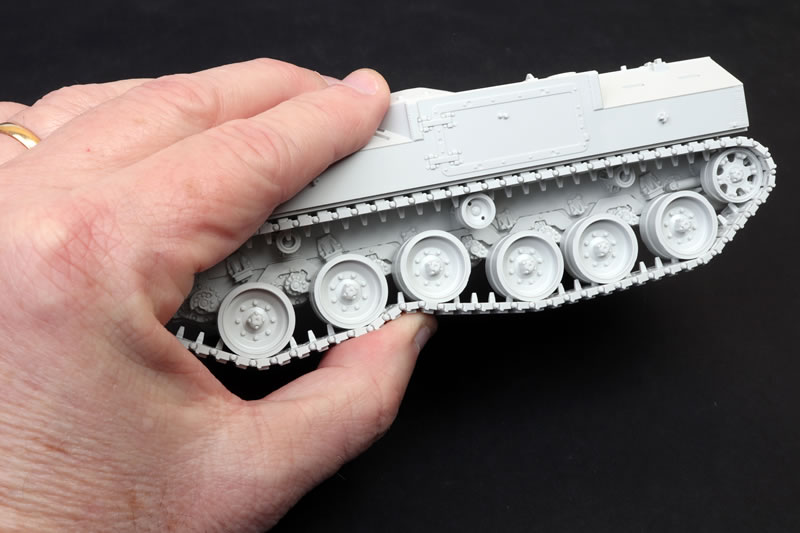 Tracks are individual links that are joined using just one pin per link. A jig is supplied to assemble five links at a time without the need for glue. Once assembled, the track lengths are robust and fully workable.
Although I usually completely finish building a kit before I start painting, this one really needs to be built in sub-assemblies to permit the various layers of suspension, armour and slat panels to be painted in separate sections.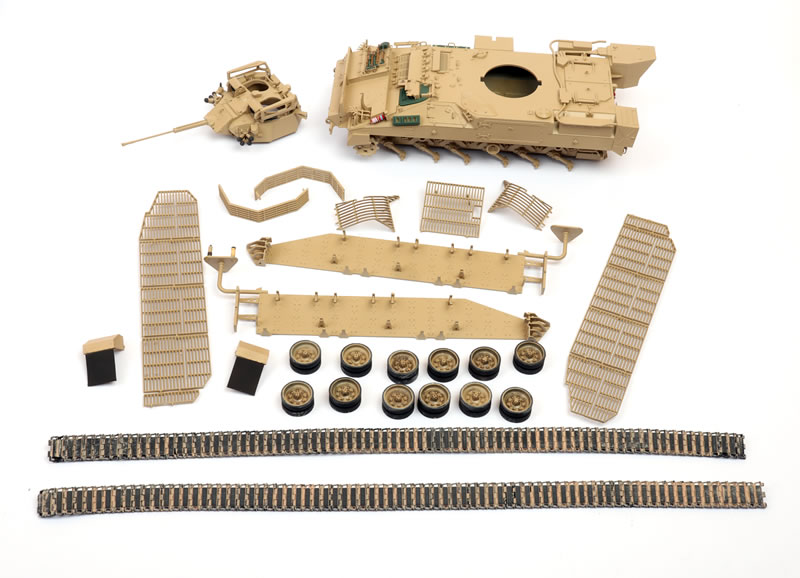 There is no doubt that the plastic slats are over scale, but this is only really obvious when viewed from straight on. The slat panels are easy to assemble and lend the Warrior its characteristic upgraded look.
The basic camouflage colour is Tamiya's TS-46 Light Sand straight from the spray can, or perhaps I should say spray cans - I used more than one can of paint on this model due to the multiple layers of armour and the vehicle hull itself.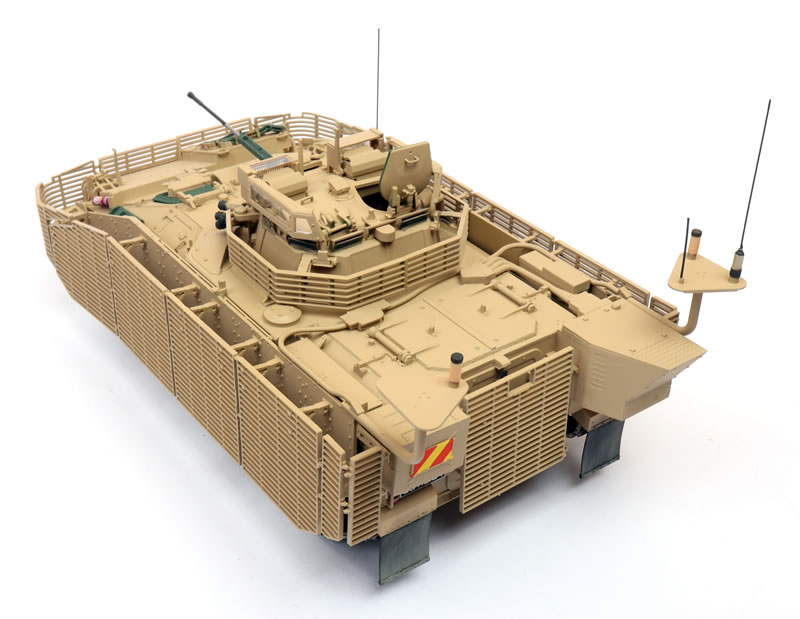 Photos of these Warriors in Afghanistan show that the gun barrel mount, hatches and some other panels were sometimes painted in NATO Green (probably the vehicle's original colour).
The only additions to the model were three lengths of stretched sprue for the aerials.
I was very impressed with Meng's FV510 Warrior. Detail is good and fit is excellent.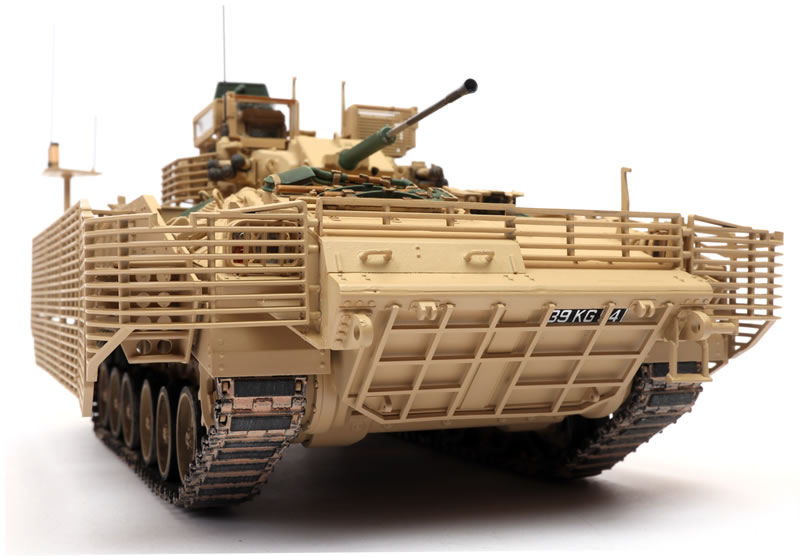 Great kit and thoroughly recommended!
This model will appear soon in Model Military International magazine.
Thanks to Meng Model for the sample
---
Model, Images and Text by Brett Green
Page Created 23 August, 2020
Page Last Updated 23 August, 2020