Military Models at the
2012 Melbourne Model Expo

by Brett Green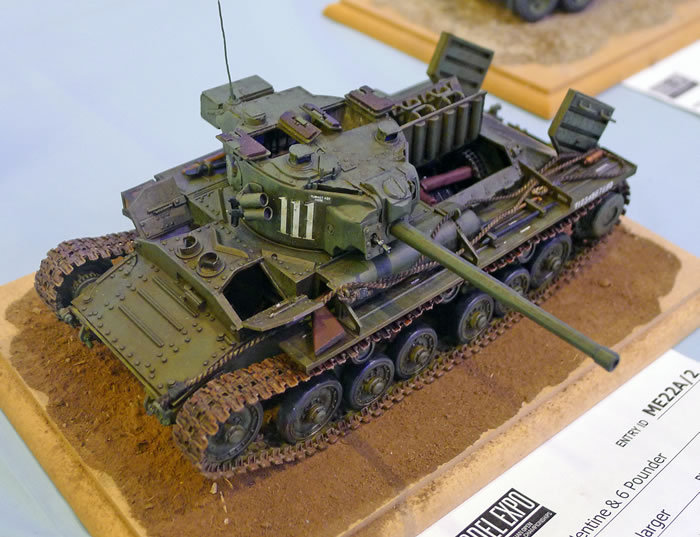 Description
I arrived back from a brief trip to Canada early on Thursday 8 June.
The Melbourne Model Expo was being held over the following weekend. After missing out in 2011, I really wanted to get to the show this year. I checked airfares but, being a long weekend, the prices were exhorbitant. To make matters worse, I had to be back in Sydney for another commitment on Sunday.
First thing Friday morning I was lamenting the situation to my wife. "Well", she said, "if you really want to go you could just jump in the car now, drive down to Melbourne, visit the show in the morning and drive back on Saturday afternoon".
Hmmm... ten hour drive down today, ten hour drive back tomorrow, after a 30 hour journey from Canada the day before? Why not!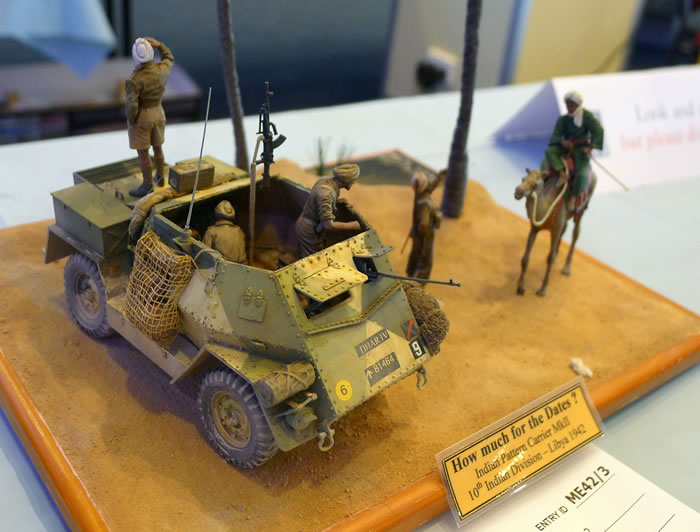 Without giving myself too much time to talk myself out of it, I stuffed a small bag with a shirt, clean undies and a toothbrush and set off.
It has been a while since I took a long drive on an impulse (although I suppose it was really Debbie's impulse and not mine), and I revelled in the Freeway disappearing beneath the car and the crisp blue winter sky above. After ten hours, Melbourne greeted me with miserable weather but my spirits were high.
On Saturday morning I arrived at Sandown Racetrack as the first of the day's contestants entered their models for competition. The big room was completely set out with tables - competition models, display themes and vendors - and by the time I left after midday they were all full.
In fact, by the time the dust settles it is likely that Model Expo will have seen its greatest number of visitors through the door (last year was more than 13,000), and its largest quantity of competition entries. Almost 650 entries had been registered by the time I left around midday on Saturday.
Traders were at full capacity too, with the last tables being snapped up more than six weeks before the show. The hobby is certainly looking healthy in Australia at the moment.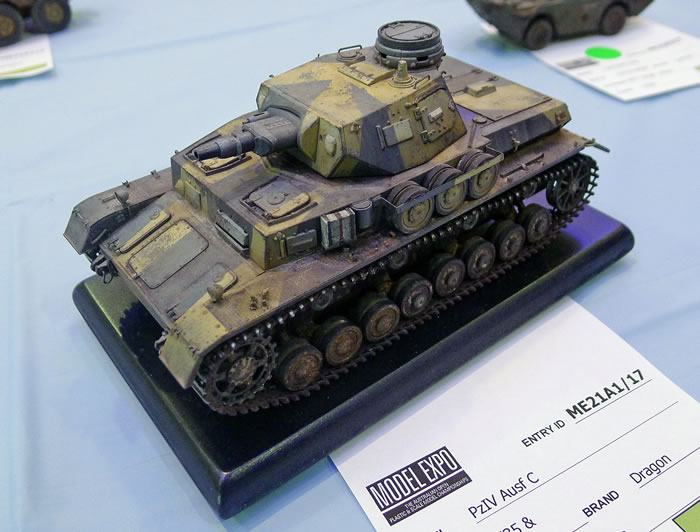 The doors opened officially at noon on Saturday, and the crowds streamed in to the background soundtrack of cars passing the windows at speed on the adjacent race track.
It was pleasing to see a large number of young people and families examining the displays.
Expo always presents a welcome opportunity to catch up with old friends and new acquaintances. The most far-flung visitors that I met were Andrzej Ziober and Prez Litewka from Aeroplan magazine in Poland. We had our fair share of trans-Tasman guests too, including Richard Alexander from Wingnut Wings.
The standard of competition models was very high, including some imaginative dioramas and vignettes.
If you are an Australian local or visiting during early June, the Melbourne Model Expo is well worth a visit.
Thanks to the Model Expo Committee and members for their famous Melbourne hospitality during my brief visit.
---
Images and Text by Brett Green
Page Created 28 June, 2012
Page Last Updated 28 June, 2012