KV-2 754 (r)

Calibre Models, 1/16 scale

by Jay Laverty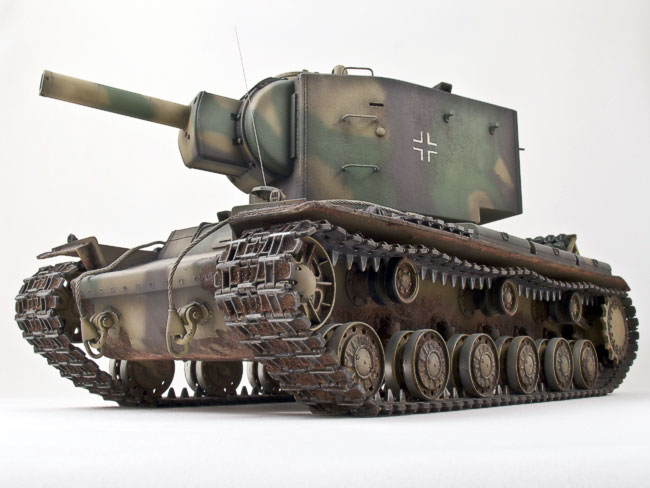 Description
One of the largest modelling projects I have ever undertaken, the Calibre Models 1/16 scale KV-2 754 (r), has also proven to be one of the most satisfying. Mastered to perfection by Phil Edwards, the engineering of the model is a marvel commanding respect for serious talent. Despite the fact that my copy of the kit was one of the last pulled from the moulds, the parts were extremely crisp and only suffered from the smallest amount of air-bubbles in one or two places.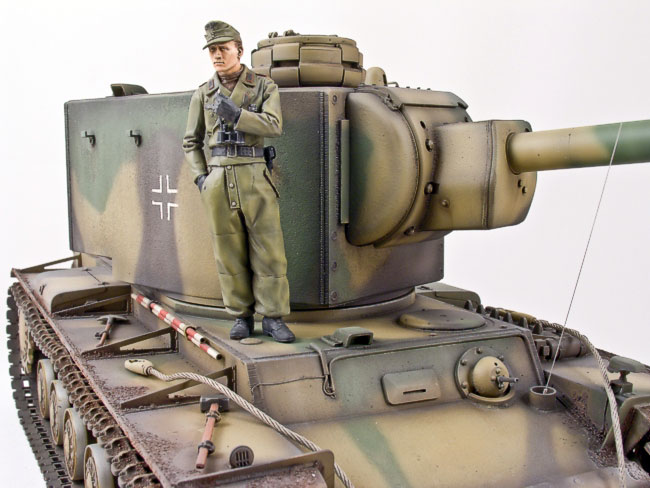 At the moment (April 2008) the moulds are being re-done and the kit should be available again very soon.
When working on something of this immense stature, every aspect that takes little time and effort on a 48th or 35th scale model is magnified into a monumental task by comparison, each element taking several hours to complete regarless of how minute the task. Painting took several days unsurprisingly, with the task of applying gloss varnish in preparation of weathering taking two days on it's own!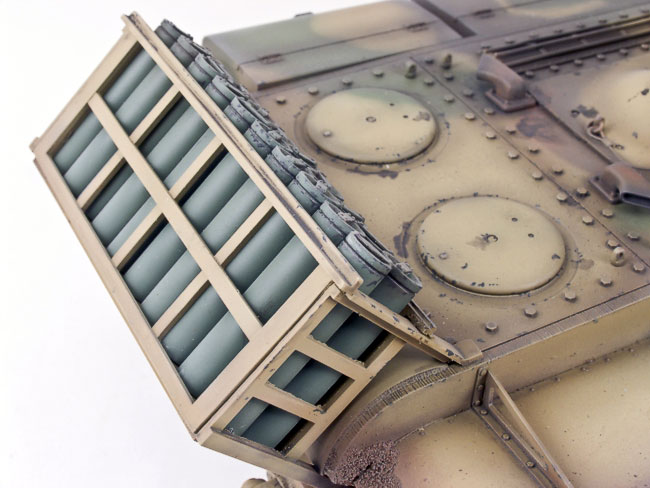 After a week's worth of weathering this is the finished result, and one that I am very pleased with. The entire project took me about 5 months to complte,dueto the fact that I didn't want to rush any aspect of it, although I did also complete a few projects in the interim.
For an abbreviated version of the build please have a look at the build online
This will feature soon in an upcoming issue of Military Modelling magazine.
Robin and Phil have teamed up and the kit is available form Cammett.
---
Model, Images and Text by Jay Laverty
Page Created 19 April, 2008
Page Last Updated