Russian Medium Tank T-55
Tamiya, 1/48 scale
Reviewed by Cookie Sewell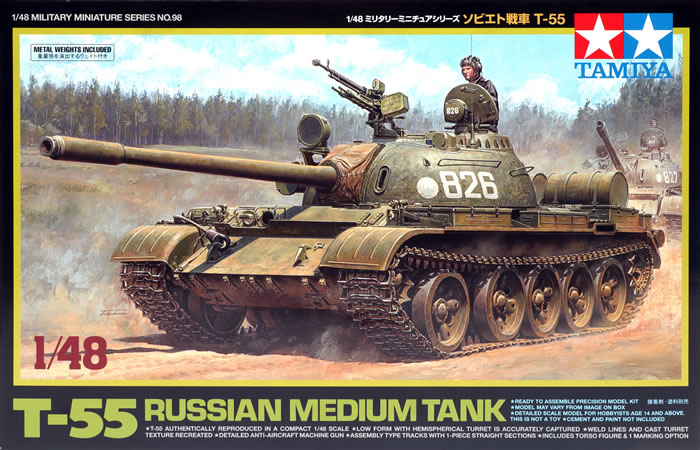 Summary
Catalogue Number and Description:

Tamiya Kit No. 32598 - Russian Medium Tank T-55

Contents and Media:

180 parts (177 in olive styrene, 2 steel weights, 1 length of black nylon string).

Scale:

1/48

Price:

USD$29.99

Review Type:

FirstLook

Advantages:
First kit of this tank in this scale; simple assembly and use of "link and length" tracks plus a figure an advantage

.

Disadvantages:
Carries over some shortcomings from its larger 1/35 scale brethren.
Recommendation:

Highly Recommended for Quarter Inch Soviet and modern armor fans.
FirstLook
I admit I tend to concentrate most of my efforts on 1/35 and 1/87 armored vehicles, but on seeing this kit come out I wanted to take a look at it to see how it compared with its bigger brothers in 1/35 scale from Tamiya. In some cases it is actually a nicer model.
One advantage it has is the fact it comes with "link and length" tracks which can be used to replicate the iconic track sag of the "dead" Soviet OMSh type tracks. This it does and with careful bending of one of the straight runs it will replicate the sag nicely. Proper sag has the track just touch the Number 3 road wheel on each side. To that end it comes with a long track run, a shorter track run, 5- and 6-link sections for the upward sections, and 13 single links for the "wrap" around the idlers and drivers for each side.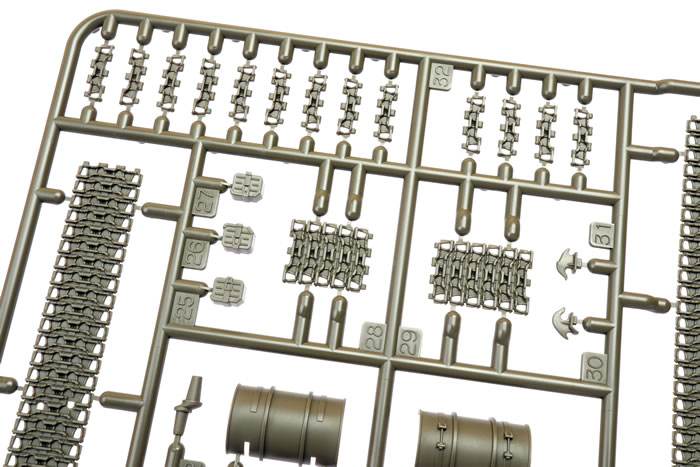 The road wheel arms are molded to the hull sides, which is nice as they would be quite fiddly in this scale; it even has the connector rods for the rotary shock absorbers in place which is also a nice touch. But it still uses the same size road wheel centers for all ten sets and does not provide for the larger first road wheel station bearings most T-55s used.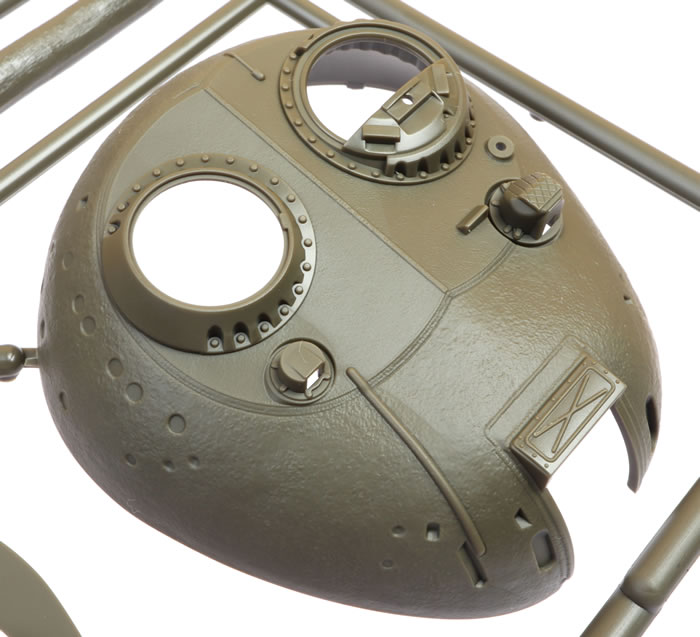 The hull assembles quite neatly and details are added as you go. But in common with its big brother there are no fuel lines provided and also the unditching log (C6) has no mounting straps so modelers will have to add their own from thin strip. However, all of the marker lights and tail lights are missing. The complex mount for the headlights is nicely done with the lights mounting to the hull and then a four part brace attached around them.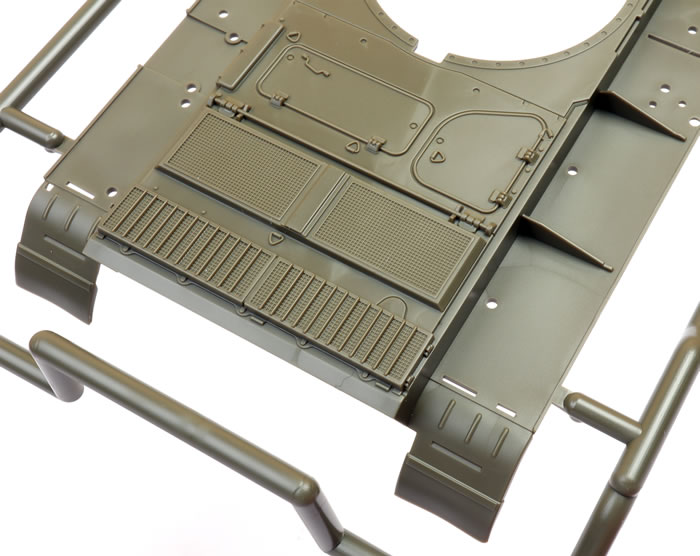 The 100mm D-10T2S gun has an odd method of assembly in that the fume extractor comes in two halves but the barrel in one; I am surprised they did not simply slide mold the barrel with the muzzle open. Only the commander's hatch is capable of optional positions, and as the nicely done figure is only a torso a support platform goes into the turret during assembly. The turret is missing some details such as the rear marker light and identification light assembly.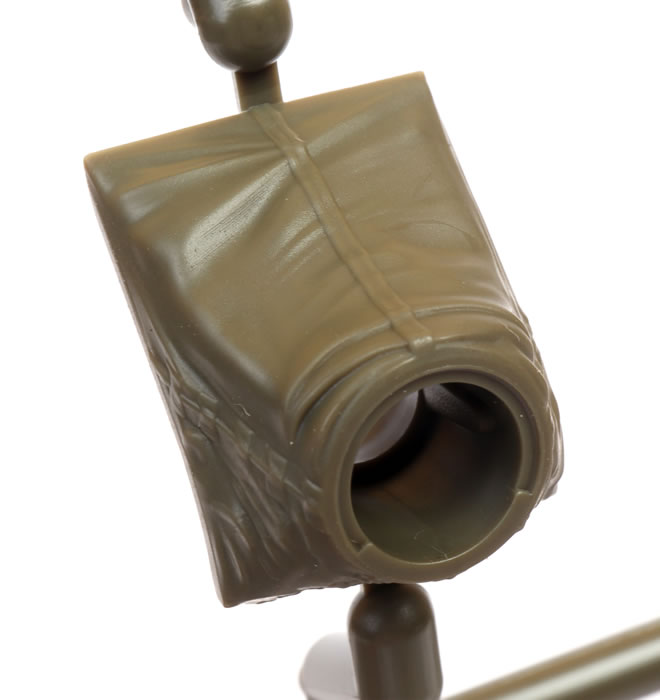 Only a single finishing option is included for bort number 826 from what appears to be a tank division in "protective green" paint overall, but there are some sheets of markings out there from the aftermarket boys.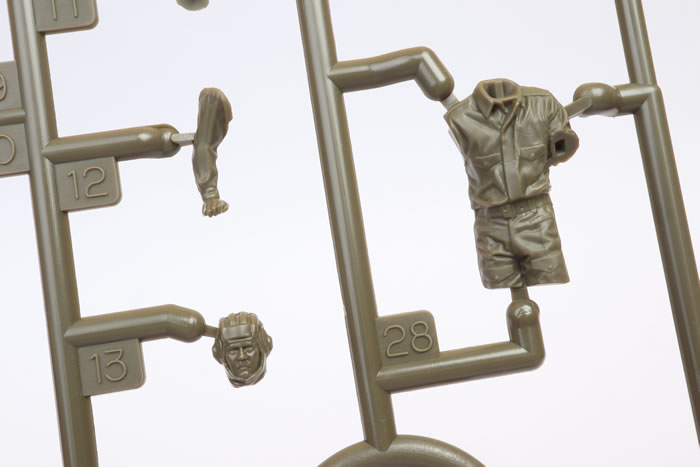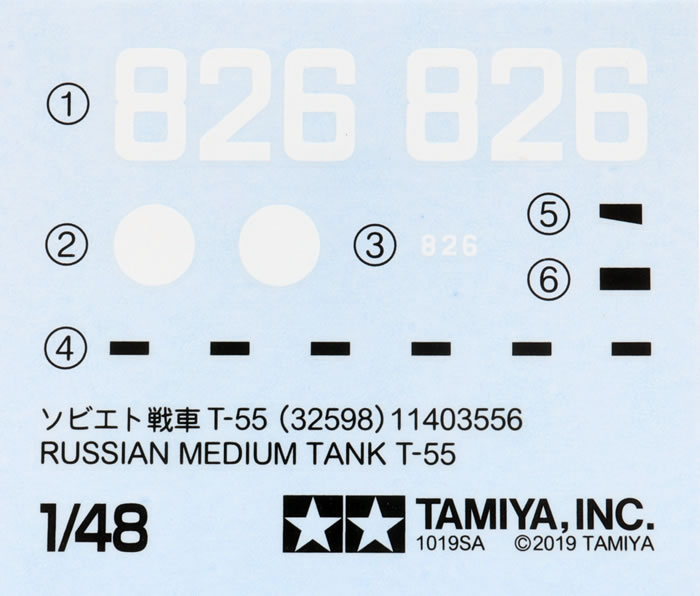 ---
Conclusion
In summay, this is a nice and simple kit that should please many modelers, but it does need some tweaks to bring it up to the same level as the 1/35 scale ones.
---
Sprue Layout:
A 53x2 Road wheels, tracks, auxiliary fuel tanks, details
B 4 Hull belly, top sides with road wheel arms
C 16 Turret, gun, glacis, stern, fender fuel tanks
D 51 Commander, DShK machine gun, fender details, lights
- 2 Steel weights
- 1 Length of black nylon string
Text by Steven Sewell
Images by Brett Green
Page Created 29 May, 2021
Page Last Updated 29 May, 2021