A1379 – Ferret Scout Car Mk.2 is now avalable!
Airfix, 1/35 scale
PREVIEW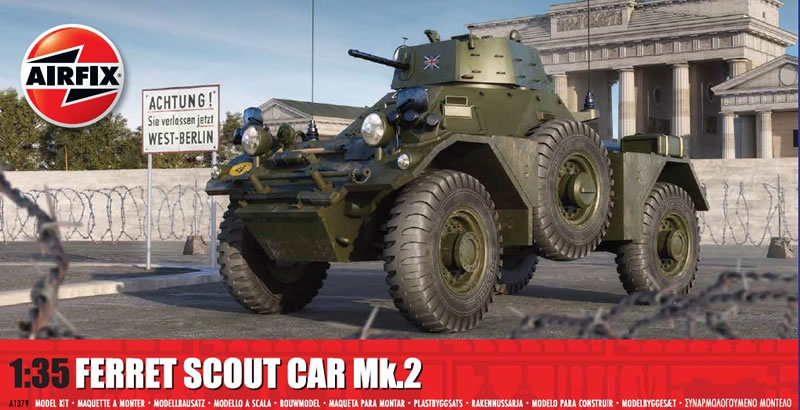 Preview
Airfix has sent the following text and images for this brand new kit, just released:
1379 – Ferret Scout Car Mk.2 is now avalable!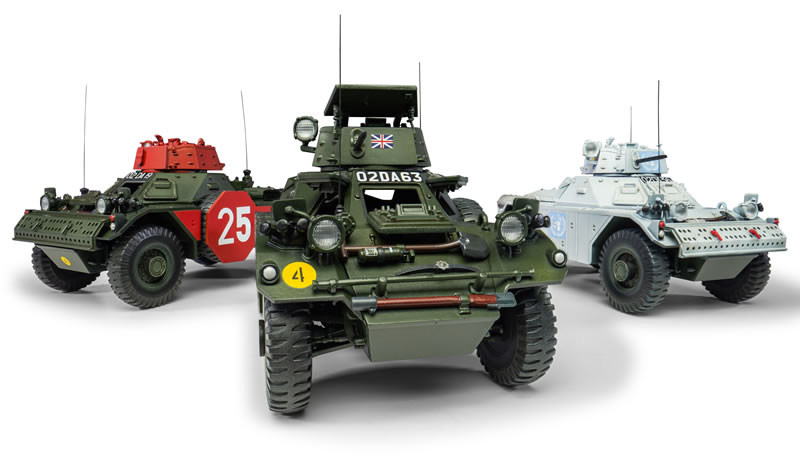 We are delighted to announce the much-anticipated NEW MOULD 1:35th scale A1379 Ferret Scout Car Mk.2 is now available!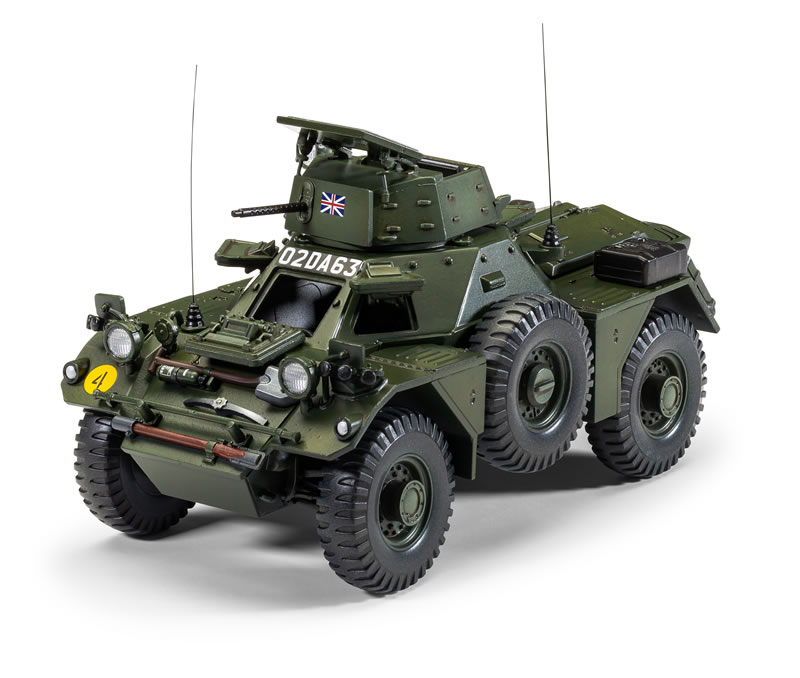 Ranked at skill level 2, the A1379 Ferret Scout Car Mk.2 in 1:35 scale is known to be the first plastic injected moulded 1:35 scale Ferret in the current market of today. Once complete, the kit measures an overall length of 112mm and 55mm in width, containing 187 pieces, including 3 schemes to choose from, including option parts for the BATUS scheme. The kit also features poseable hatches, rotating turret, partial interior, and full suspension detail. Injection moulded in dark green plastic, the Ferret consists of an array of surface detail, capsulating it's quirkiness and utility, including fire extinguishers, shovel, pickaxe, smoke grenade dischargers and many others to name.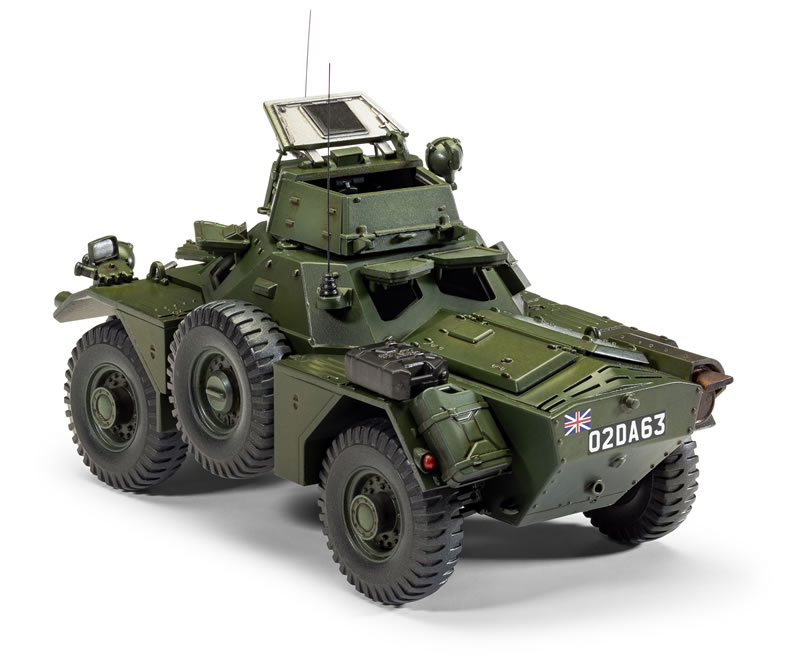 The Ferret Scout Car Mk.2 has proved itself to be rather popular. After many events that we attend and conversations with the public, it comes to conclusion that many people have some relation to a Ferret. Whether they have driven one, worked on one, know someone who has done either, or nowadays many people may even own their own Ferret! This kit allows for many personal connections to rekindle to a beloved vehicle and to captivate those fond memories of such an iconic and popular military vehicle.
More info here; https://uk.airfix.com/products/ferret-scout-car-mk2-a1379
Thanks to Airfix for the information and images.