Villers-Bocage: Operation 'Perch': The Complete Account
by Daniel Taylor

Reviewed by Peter Brown
Summary
Title:

Pen & Sword Books Ltd
Villers-Bocage: Operation 'Perch': The Complete Account
by Daniel Taylor

ISBN:

9781399048732

Media and Contents:

160 A4 pages Hardback

Price:

Review Type:

First Read

Advantages:

Very detailed account with much new information on a supposedly well-known battle.

Disadvantages:

Recommendation:

Worth waiting for!

FirstRead
The story of the action in the village of Villers-Bocage on 13th June 1944 is well known. It tells of a lone German tank commander advancing on his own and single-handedly destroying an entire regiment of British tanks and a battalion of infantry before returning to his own lines in triumph to applause and medals. Or so most retellings would have it. The reality is different.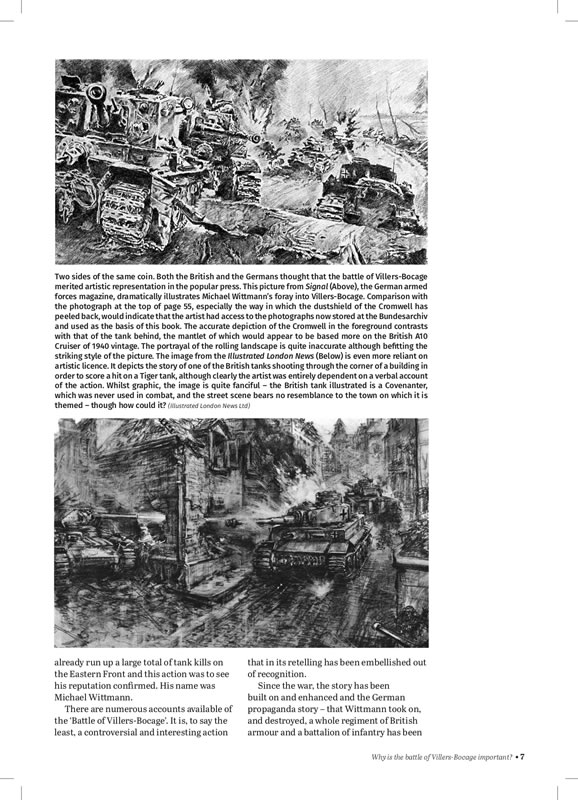 One Tiger tank commanded by a Panzer "ace", already a darling of the Nazi propaganda machine, did make a brief attack where he knocked out a few tanks and lightly-armoured vehicles as well as killing a number of men. But he had help and was himself knocked out as he withdrew, after which he left the area and took no further part in events. Another attack took place that afternoon when more vehicles were damaged or destroyed and men died, which the simplified versions usually leave out. More fighting took place over the next few days.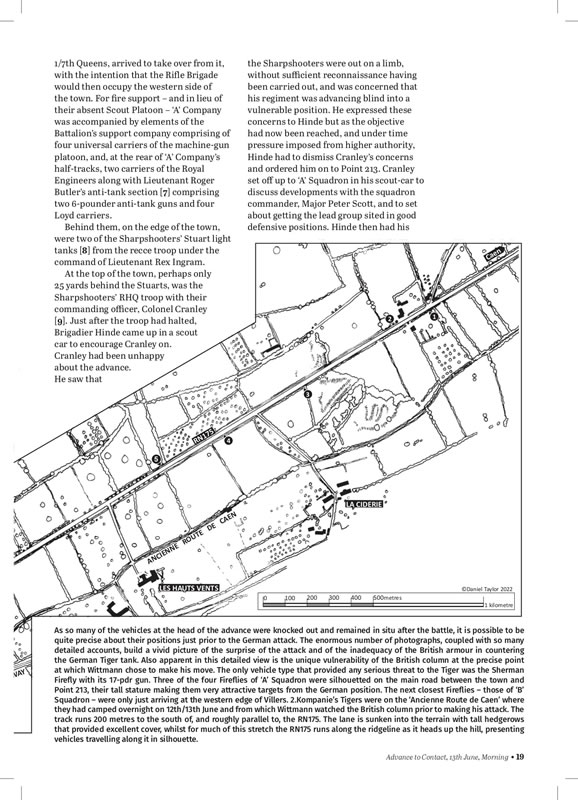 But as so often the myth is mightier than the reality. Many years ago, Dan Taylor read one of the many accounts which he thought was so wrong he wrote an angry letter to the publisher. This was followed up by his own researches which resulted in "Villers-Bocage Through The Lens of the German War Photographer" published in 1999. Since then he has continued to seek out more eyewitness accounts of those events as well as more photos and worked them into this new account.
The result is far more than a revised edition of the original book. It is a much more extensive study trying as far as possible to give a clear and accurate account of what happened. It is helped that many photos were taken of the aftermath, mostly by German official photographers and amazingly some by one of those taking part! A lot of effort has gone into identifying where these were taken which has not been easy as the town was extensively damaged at the time and has been much altered since.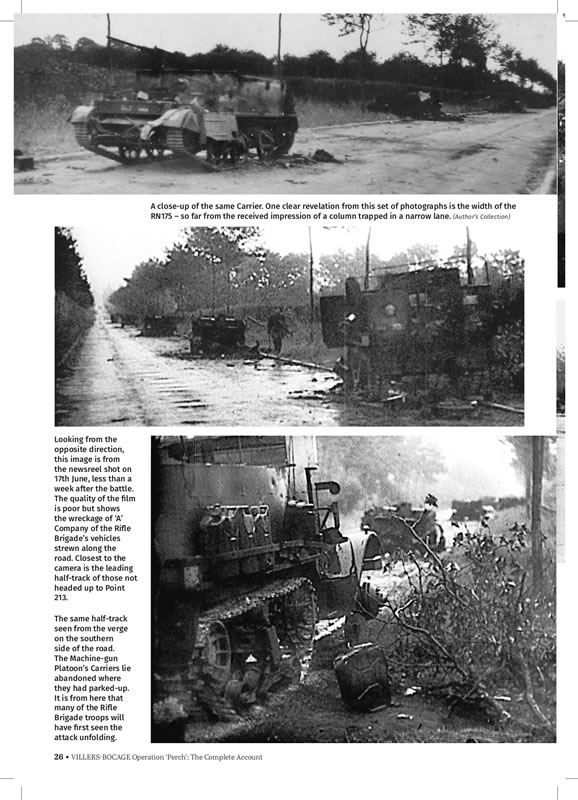 All this gives readers an insight into the confusion, surprise, terror and even humour of a battle involving tanks during WW2. It gives views from the various units involved with photos of vehicles which took part, many of them after they had been damaged or destroyed as well as several of the men. Both allow us to see much of what happened. It starts with the D Day landings and follows the advance to the area, then the events of that and the following days and their aftermath. More details are provided by maps, brief histories of the main participants and diagrams showing how the various units were organised as well as suggestions for further reading and an outline plan for anyone wanting to tour the area.
Books like this can only be produced when someone spends a lot of time and effort as well as not a little money then puts it all together so others can share their knowledge. I rated the first book highly and the new version is even better. Well worth having if you are interested in the Normandy or WW2 campaigns and highly recommended!
---
Text and Images by Peter Brown
Page Created 23 June, 2023
Page Last Updated 23 June, 2023