FirstLook
PLUS MODEL
1:35 scale
Park Fountain With Swans
Item No. 490
Plus Model has a large and innovative range including diorama accessories. One of their newest releases is a 1:35 scale Park Fountain With Swans.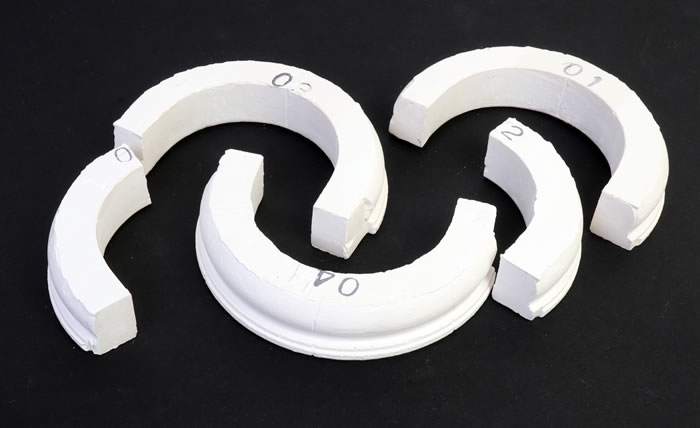 This will be suitable as an accessory in a larger diorama or the focus of a more compact vignette. The style looks best suited to a 20th or 21st century scene in a Western country.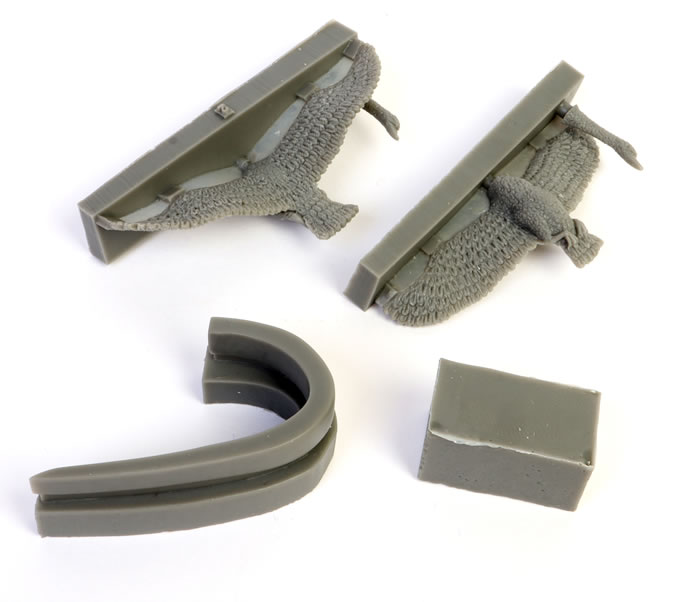 The set comprises The diorama contains four parts made of ceramic plaster and six resin parts.
The walls of the pond is made up from four pieces of fine white ceramic. One of my wall sections had broken into two while in transit, but this will be easy to repair.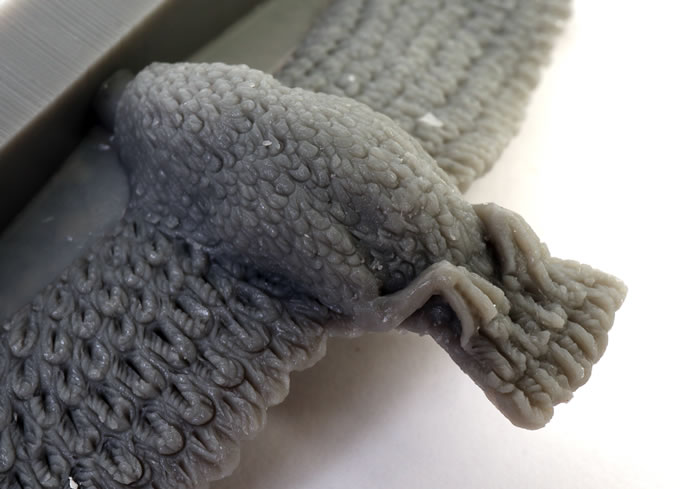 Two swans are provided in conventional grey resin. The wings, body, legs and tail are each cast in one piece and attached to a strip with a couple of smallish blocks and resin flash. The heads are separate.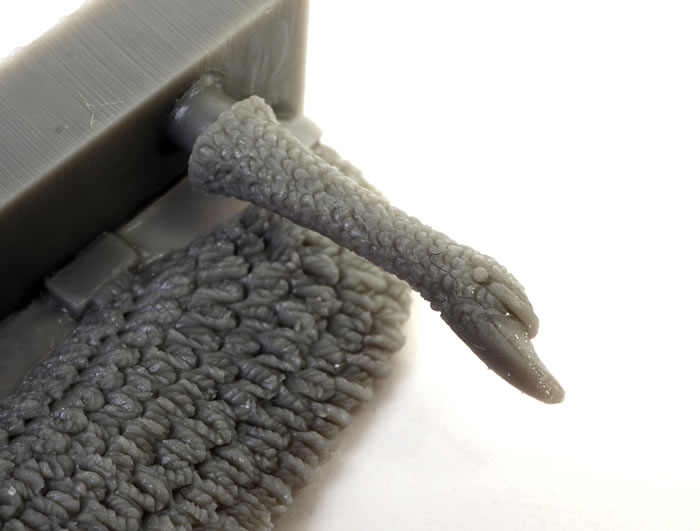 The swans' feathers are impressively intricate and casting quality is perfect.
The curved mount for the two swans and the block base are also offered in grey cast resin.
The set will be around 15cm in diameter when assembled.
Plus Models' 1:35 scale Park Fountain With Swans is a unique accessory or focal point in a military or civil scene.
Recommended
---
PLUS MODEL
1:35 scale
Vegetable Market
Item No. 580
Plus Model has released another versatile piece for diorama or vignette.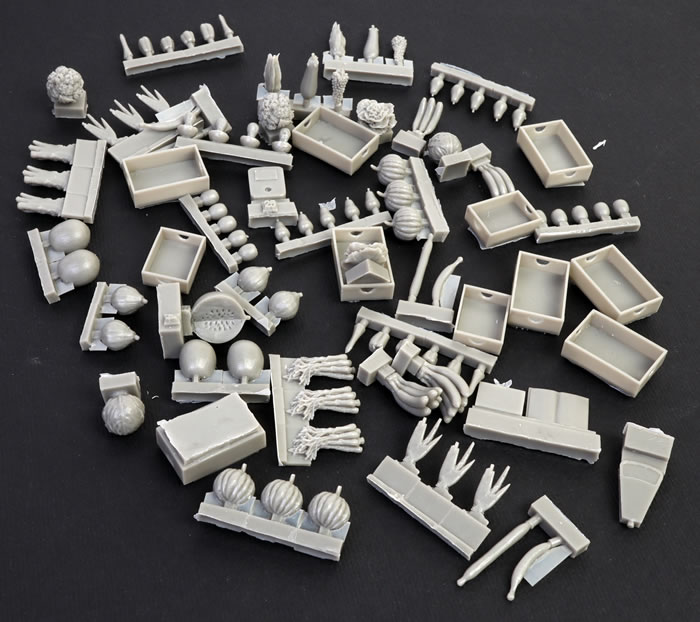 This 1:35 scale Vegetable Market comprises 52 parts in grey resin, 28 parts in thin laser cut wood and a paper awning.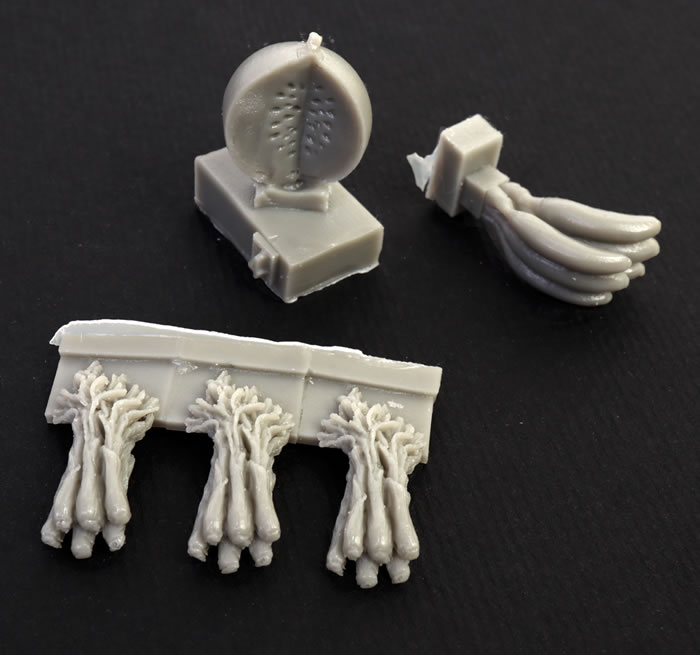 Plus Models' Vegetable Market is a busy set packed with interesting parts including ten shallow crates, a set of scales and a book. These and the wide selection of fruit and vegetables are presented in resin. Parts are perfectly cast.
The set also includes a stall made up from laser cut timber. Wooden parts for a stool are supplied too. The bright red and white awning is printed onto paper – just cut along the outlines. The accompanying instructions provide clear assembly directions for the wood and paper elements.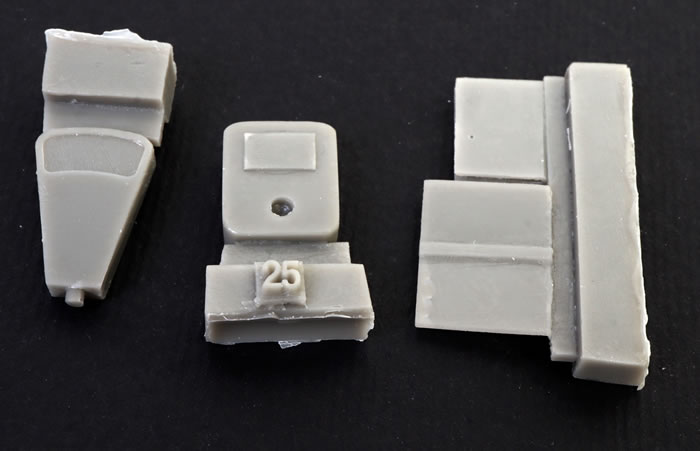 This stall would not be out of place almost anywhere on our planet. It could be used in civilian context, or with military figures and vehicles.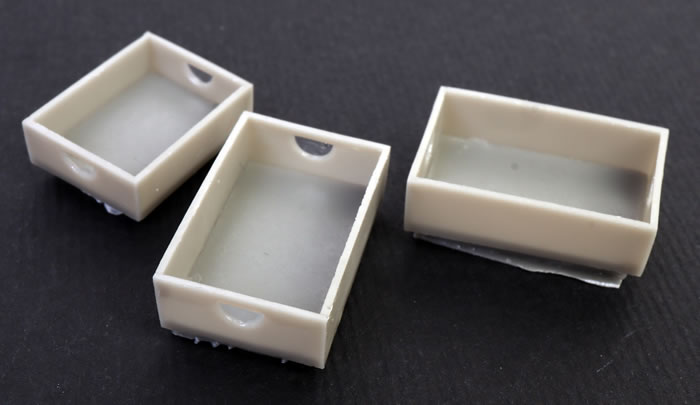 There are so many pieces of fruit and vegetable that you could split up the contents and use them on multiple projects. I sometimes like to add a crate or two of food supplies on the rear deck of my military vehicle models and this would be a rich source of fresh provisions.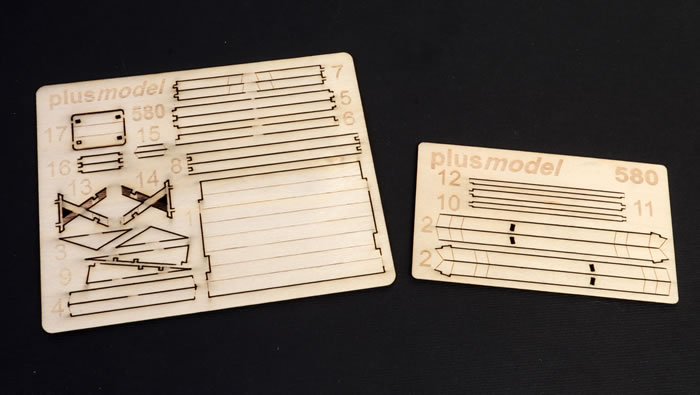 Plus Model has delivered yet another flexible and versatile release for diorama or vignette.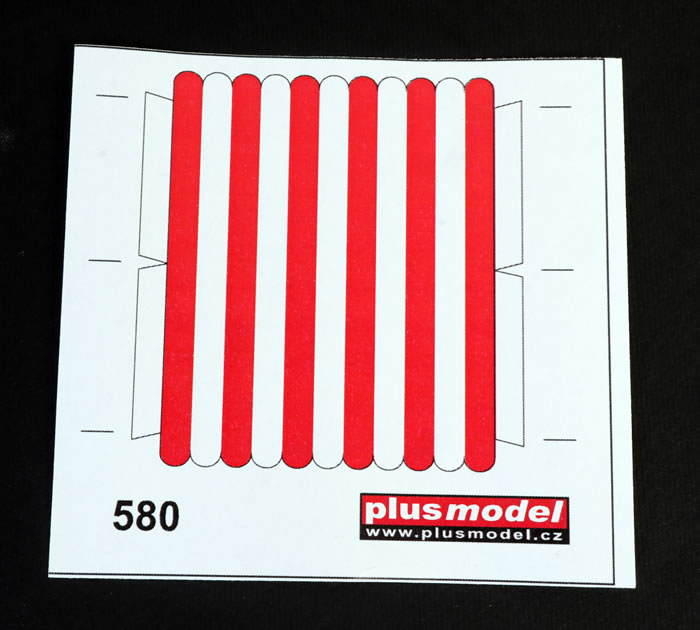 Recommended
---
PLUS MODEL
1:35 scale
Floor – Brick Pattern. Item No. 582
Floor – Dark Wood. Item No. 583
Floor – Light Wood. Item No. 584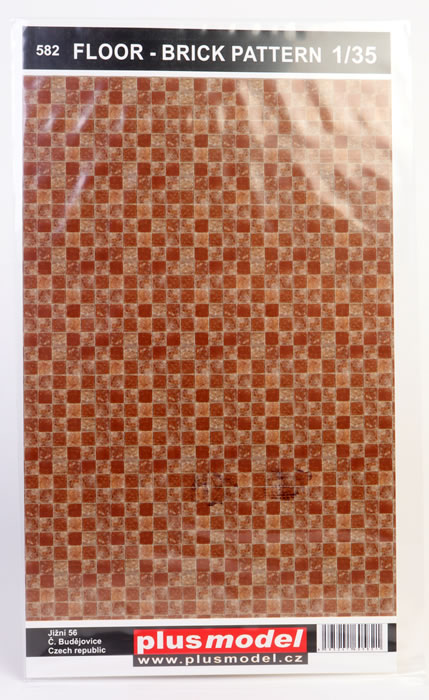 These three simple products are fairly self-explanatory. There are three different styles of floor printed on heavyweight paper.
The dimensions of each are 130 x 190 mm.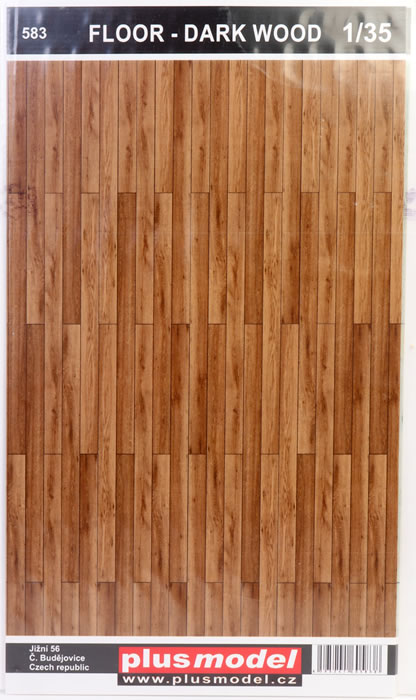 The three styles are a square brick pattern in multiple shades of red and brown; plus Dark Wood and Light Wood.
Plus Model recommends pressing the space between the tiles and palings with the blunt side of a hobby knife or a modified skewer.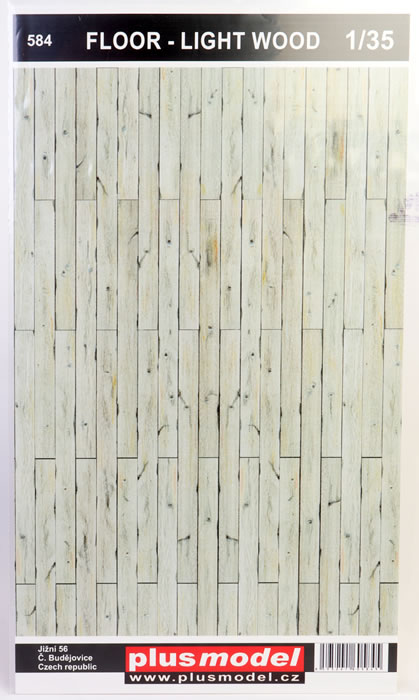 Any of these may serve as a base for a small diorama or a vignette, or the floor of a building built up around it.
All Recommended
Thanks to Plus Model for the sample www.plusmodel.cz
---
Custom Bases are available online from their website
---