CALLSIGN FIGURES PREVIEW
Callsign, 1/35 scale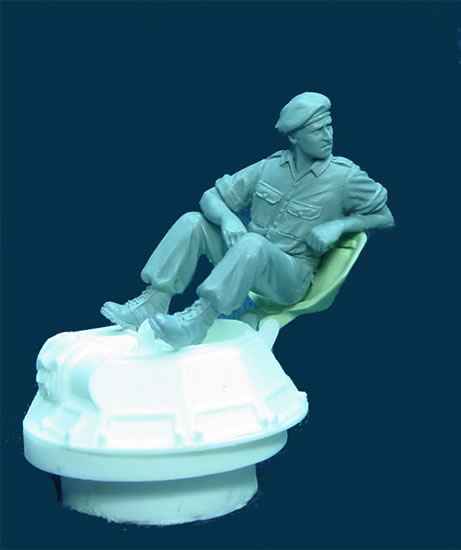 Preview

Here are a few shots of three figures from the new line Callsign:
There are still some changes to be made to the figures prior to release.
Products will be ready mid to late January 2012.

Other items ready by then will include:
CS002 APC Driver

CS003 APC Officer

CS006 Mine Detector

CS007 Mine Detector Soldier

CS009 Vietnamese Woman carrying pots

CS012 Aussie Infantry conversion set

CS013 Australian Plastic Jerry cans

CS017 Mine Damaged M113 roadwheel (2)

CS019 Centurion Mine Damaged Wheels
Future releases being worked on include Dry Transfers, M113 conversions and a Lambro lambretta 550 Roadsigns, Dead Vietcong soldiers, M113 Mine exploder George Flint and Steele early and late versions.
Callsign figures and accessories will be available from Firestorm Models.
Thanks to Firestorm Models for the images and information
Text and Images by Kinetic
Page Created 1 January, 2012
Page Last Updated 1 January, 2012