WWI ANZAC LCP Ford T Crew Palestine 1917
D-Day Miniature Studio, 1/35 scale
Reviewed by Brett Green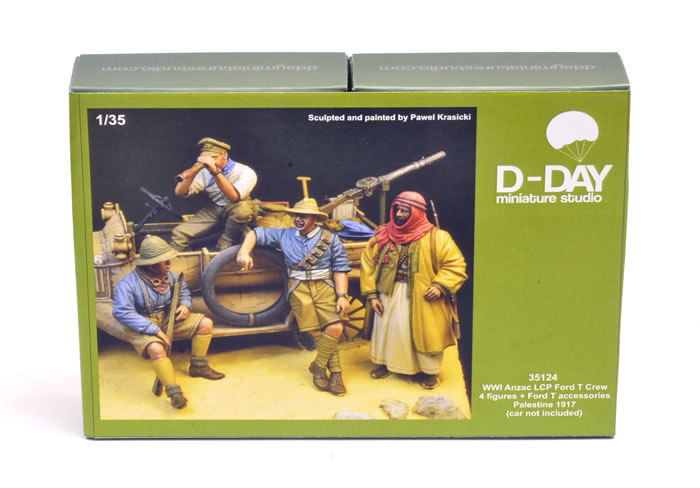 Summary

FirstLook
As soon as I saw these figures on Facebook, I knew that I had to have them! I ordered them direct from D-Day Miniatures and I was just as impressed with the actual resin castings as I was with the photos of the completed figures online.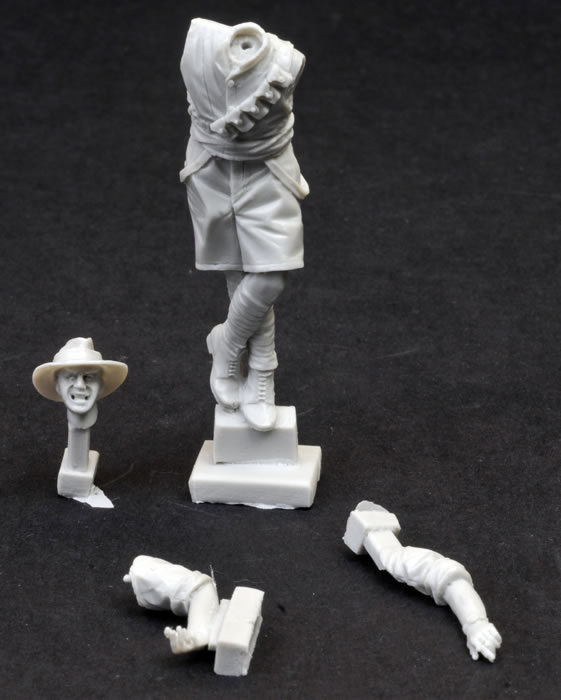 D-Day Miniatures' 1:35 scale WWI ANZAC LCP Ford T Crew comprises three Australian Army figures, one Bedouin, stowage and weapons. These are designed to be posed with ICM's 1:35 scale Model T 1917 LCP Australia Army Car, Item No. 35633 (not included).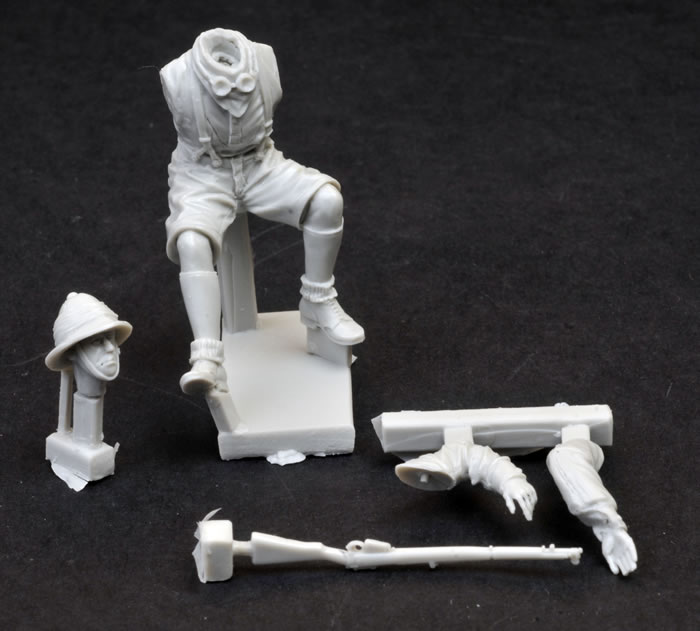 The package is delivered in a double box, and each of the figures is packed in separate ziplock plastic bags. 28 resin parts are supplied in total. Casting quality is excellent. The only issue is that a couple of my .303 rifles are warped. A bath in warm water and some gentle persuasion should remedy this.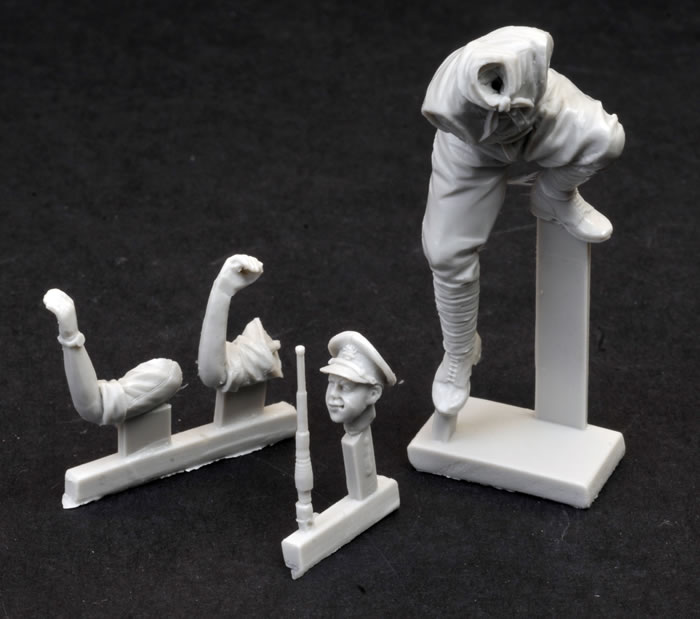 The poses are natural and casual. Fabric drapes naturally and detail is just lovely.
The set supplies an officer perching on the car looking through a telescope and two soldiers one wearing a pith helmet with goggles around his neck and another with a slouch hat, brim down, leaning against the side of the car and smoking.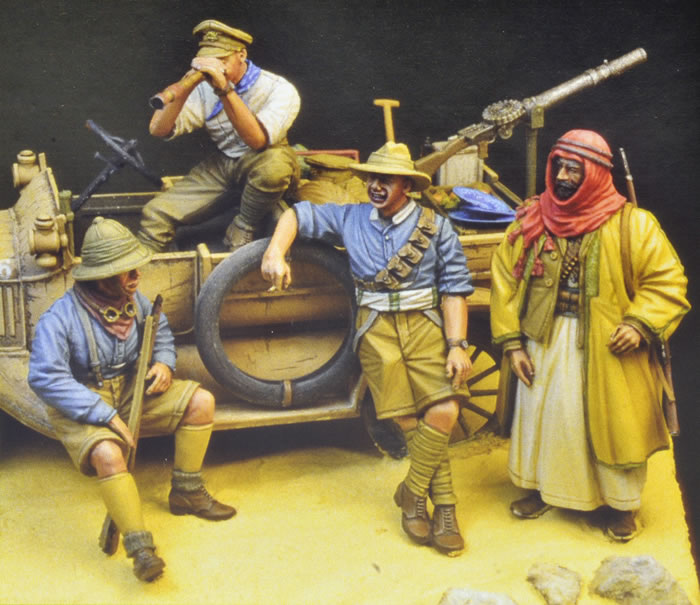 The Bedouin figure presents a welcome opportunity to test out some colourful painting combinations.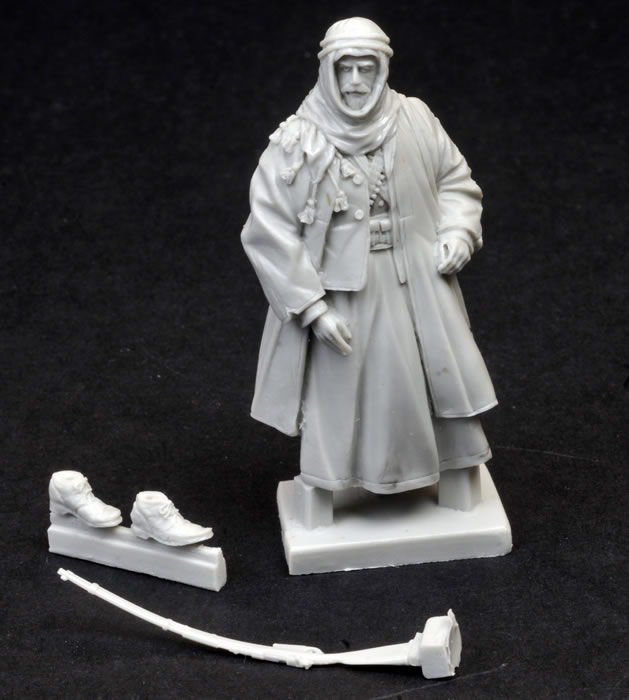 The set also includes a generous allocation of stowage for the cargo tray including a box of fruit, a small suitcase, stowage box, toolbox, plates, POW can, uniform items, a furled umbrella, shovel and more.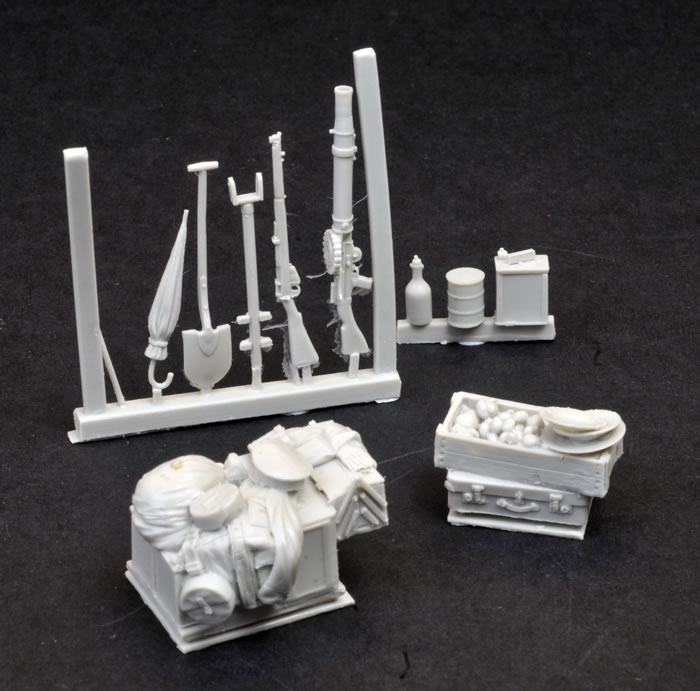 A Lewis gun, its mount and a spare Lee Enfield .303 rifle are also supplied.
This is a great set and is almost a diorama in a box – just add the Model T!
Highly Recommended
Brett Green
Purchased direct from D-Day Miniature Studio's website

Text and Images by Brett Green
Page Created 10 November, 2018
Page Last Updated 10 November, 2018