Children of Budapest
Iraqi Peasant Gulf War Era
KFS Miniatures, 1/35 scale
Reviewed by Brett Green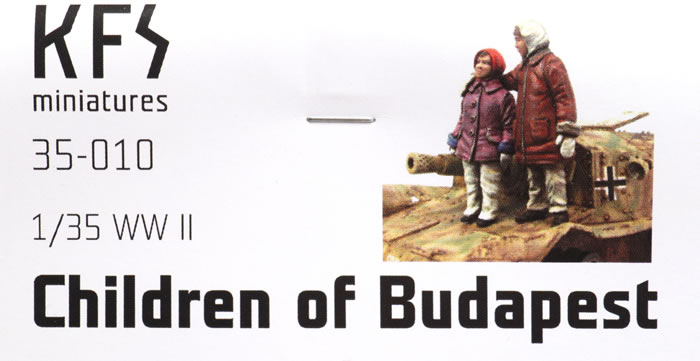 Summary

FirstLook
The name Kamil Feliks Sztarbala should be familiar, as he has contributed quite a number of excellent articles to Model Military International over the years.
Kamil is also the driving force behind a cottage industry company, KFS Miniatures.
KFS Miniatures has just released two new figure sets.
The first is Item No. 35-010 "Children of Budapest".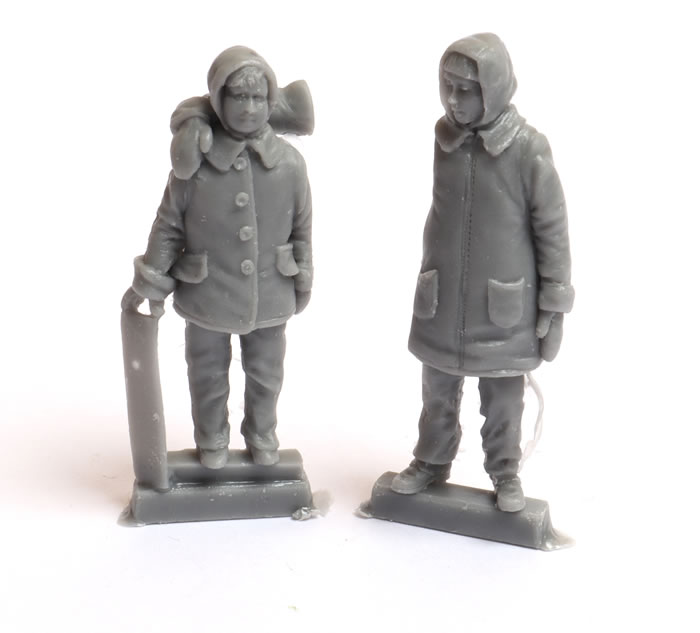 The two figures are perfectly cast as one piece each in grey coloured resin. The arm of the older child is actually cast onto the back of the younger child, making correct alignment and a natural appearance easier to achieve. Poses are relaxed and versatile. They could be used as a centrepiece for a vignette, as a background diorama element or, as suggested by the box art, standing on top of an abandoned vehicle.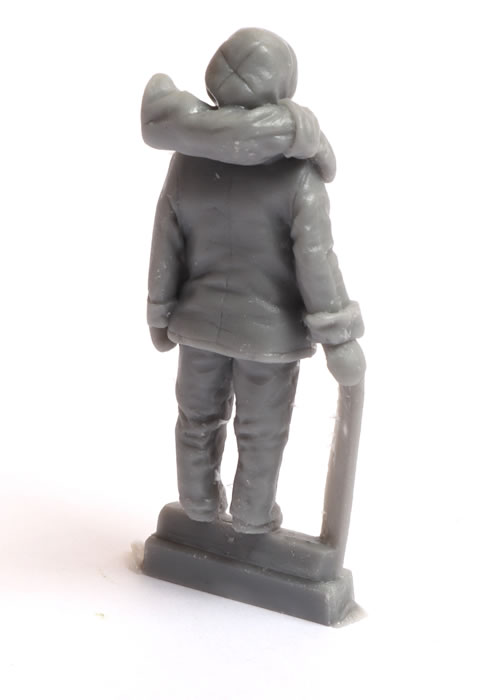 Although they are labelled Children of Budapest, they could represent children in any Eastern European country from the mid-1940s to the Cold War of the 1950s, 60s and 70s.
The second new release is Item No. 35-011, Iraqi Peasant. This figure is presented as a single part in grey resin. Clean-up will be fast and easy as he is connected to his casting block on the bottom of his feet.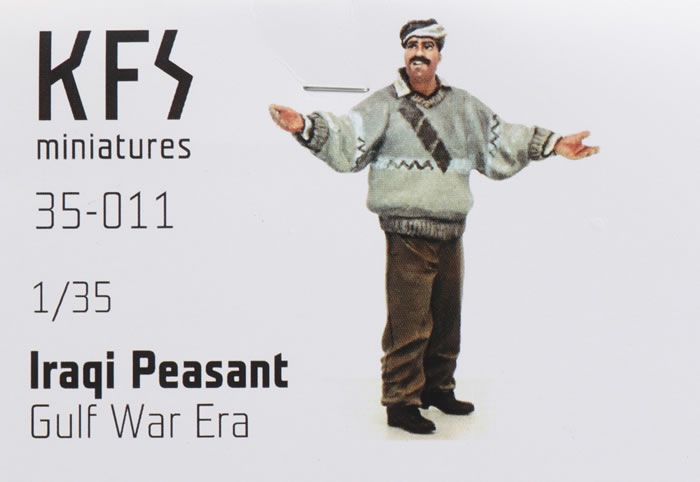 The figure is wearing a large loose pullover and what appears to be a shemagh fashioned into a cap. The painted sample on the packaging shows the pullover in a fabulous 1980s-style pattern. You could have a bit of fun painting this one.
The face is full of personality and the pose is one of open armed pleading, perhaps in front of a vehicle.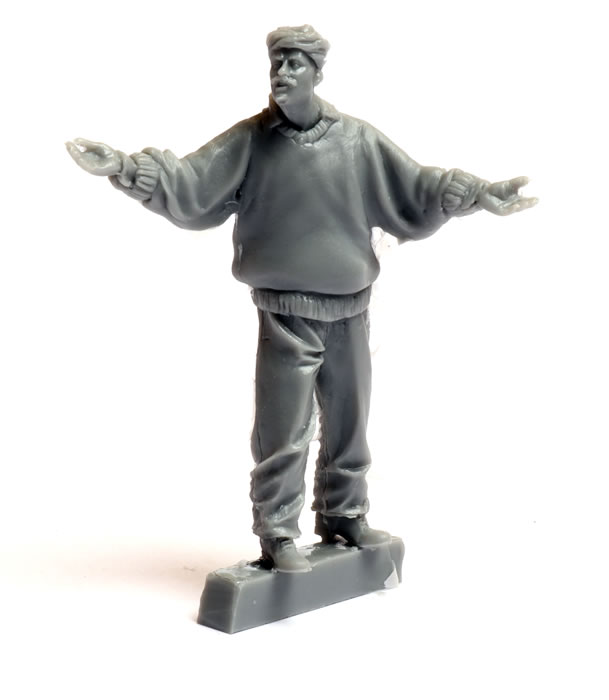 These two new figure sets are quite versatile and are very welcome.
Available online from KFS Miniatures www.kfs-miniatures.com
Thanks to KFS Miniatures for the images and information

Text and Images by Brett Green
Page Created 22 September, 2019
Page Last Updated 22 September, 2019