Summary
FirstLook

Warriors has been busy as usual with new releases.
This latest batch of 1/35 scale figures are all packaged in the new re-sealable transparent plastic boxes, with parts superbly cast in pale yellow resin. All Warriors figures also feature locating holes in the shoulders to precisely locate arms, and deep recesses. for the heads:
WA 35602 Russian Tankers #2
This set can be used on their own or with the recently released "Russian Tankers #1". The set comprises one full figure, kneeling, passing a shell to a second crew member. This second figure is a torso designed to be installed in the vehicle. Ammunition is not included.
---
WA 35606 US Military OIF Females
This equal opportunity set depicts two standing women in uniform. They would be suitable for a patrol scene in present-day Iraq.
---
WA 35608 Iranian M38 Crew
This is an original idea. The three man Iranian "Technical" crew have been designed specifically for the M38. Plenty of diorama potential here!
---
WA 48003 Tiger Crew
It is also nice to see another addition to Warriors' 1/48 scale range - this time two partial figures labeled as a Tiger Crew (winter dress), but which would be suitable to almost any mid to late war German vehicle.
---
LC 0114 Kharkov Warriors
The final set is from Lincoln County Line, VLS's discount label, with a German SS General shaking hands with a soldier after the Battle of Kharkov. These will make a nice little vignette on their own, or an accessory to a vehicle.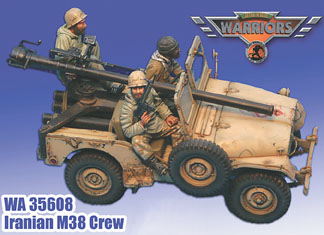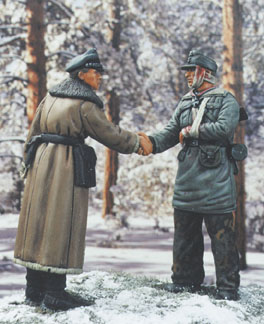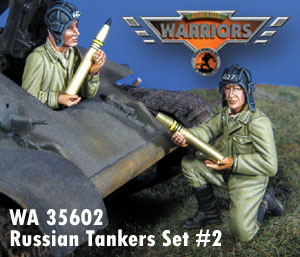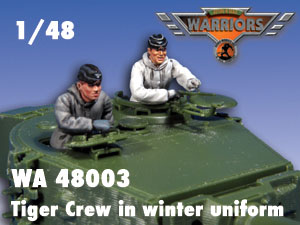 Text by Brett Green
Page Created 07 September, 2006
Page Last Updated 07 September, 2006