German WWII Headlight & Tool Sets
Eduard 1/35 scale
Reviewed by Brett Green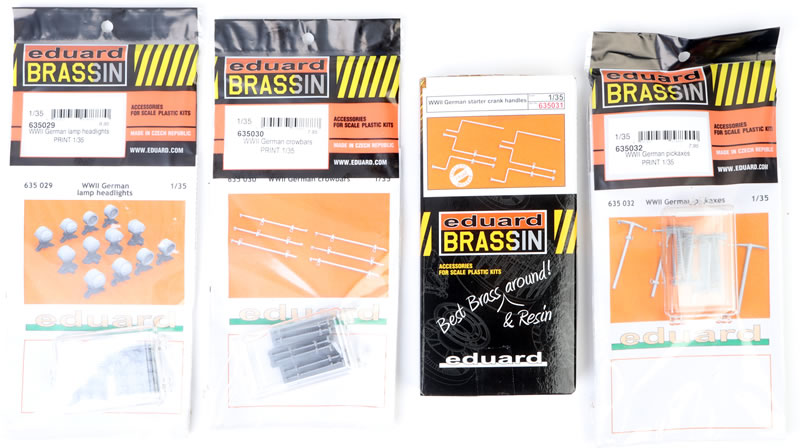 Summary

FirstLook
Eduard's latest accessory offering is the PRINT series. These are 3d printed resin parts, sometimes with additional photo-etched enhancements.
Eduard has now expanded its PRINT series to include military subjects.
This time we will take a look at four recent sets aimed at 1:35 scale German WWII headlights and on-vehicle equipment.
Except for the crowbars, each of the sets is packed inside a clear plastic box. The resin parts are attached to the bottom of the box with double-sided tape to make sure the delicate resin parts do not rattle around and break.
The crowbars are in a plastic bag inside a small stout cardboard box.
The 3d printing is perfectly done for all sets. Removal and clean-up will be fast and easy.

Instructions are supplied.
---
Item No. 635029 - WWII German Lamp Headlights
The first in this selection is a set of 12 German headlights. These will be suitable for a wide selection of German WWII military and civil vehicles.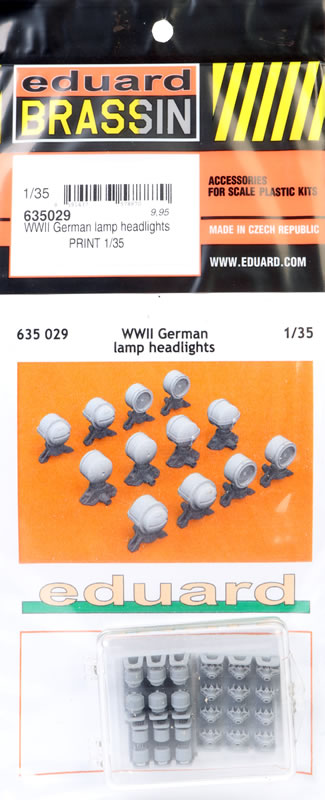 Six of the headlights are printed with blackout covers in place. There is only a narrow slot open in the cover at the front of the housing.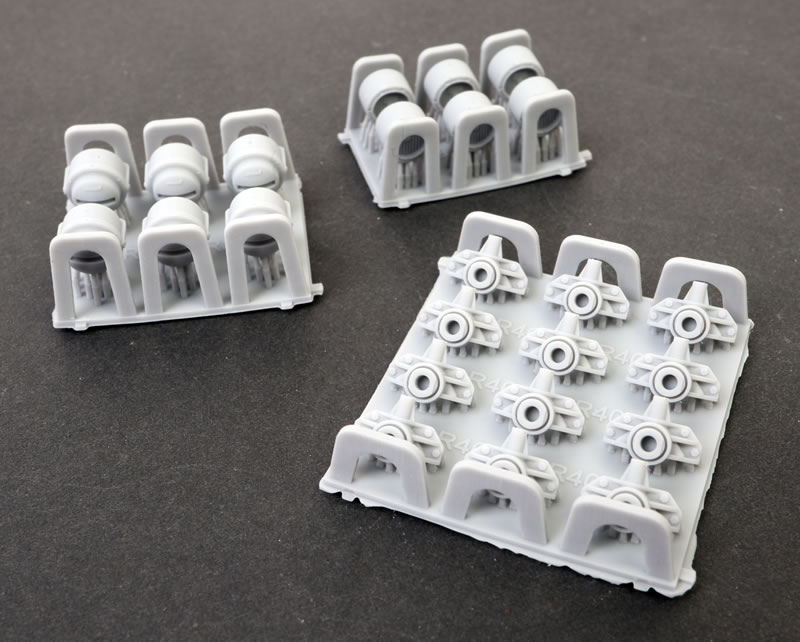 The other six headlights are open with the lens and housing printed as one piece per light. The headlight lens is printed with ridges and an apparent label.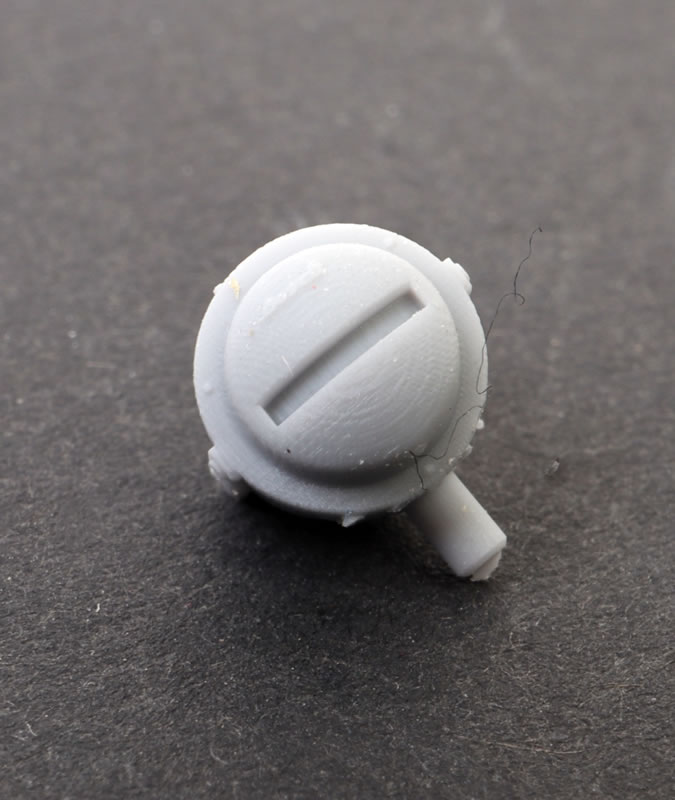 Both styles of headlight feature crisp and subtle surface textures and various fasteners.
A common base is supplied for each light housing. These are beautifully detailed.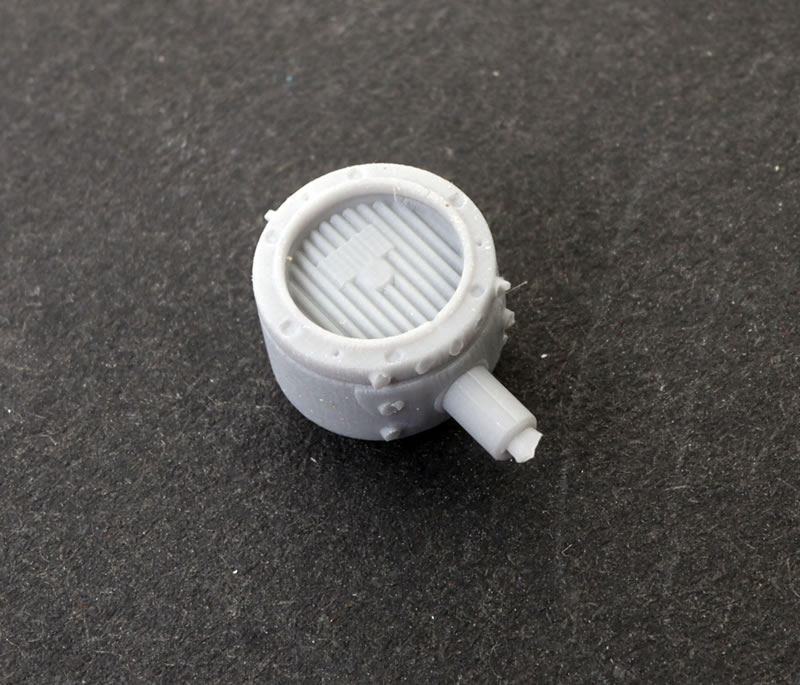 These will be very versatile and highly detailed replacements for 1:35 scale kit headlights.
---
Item No. 635030 – WWII German Crow Bars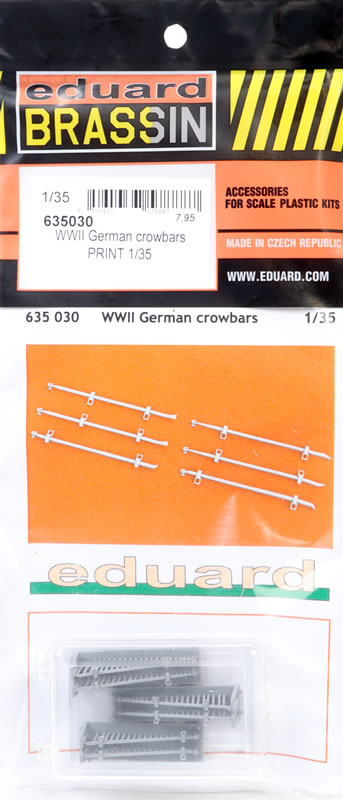 This is a set of six German WWII crow bars.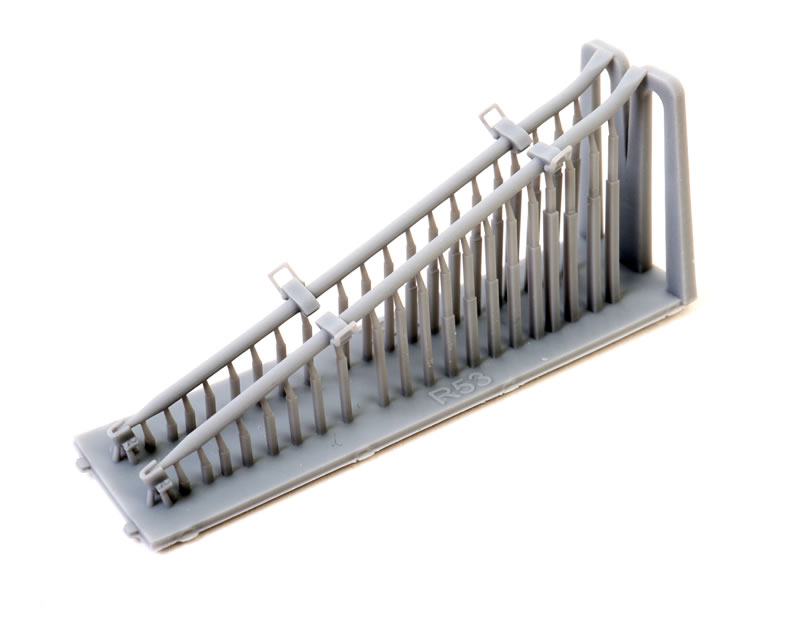 All six bars are moulded via two clamps printed in place. A nice touch is a variation of the spacing on the clamps. Also, some are left-handed and some are right-handed clamps.
The clamps are printed directly on the hammer handles. These are simple accessories but the clamps really make a visible difference.
---
Item No. 635031 – WWII German Starter Crank Handles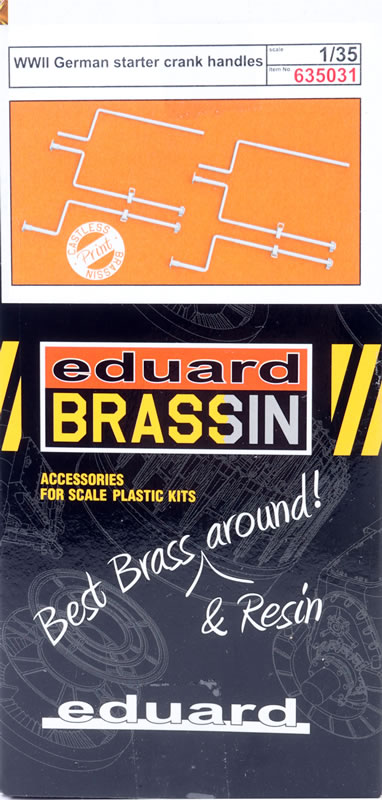 Similar to the crow bars, there are six crank handles in this set – four with clamps printed in place for use on vehicles two free from any encumbrances that may be used as a general accessory off the vehicle.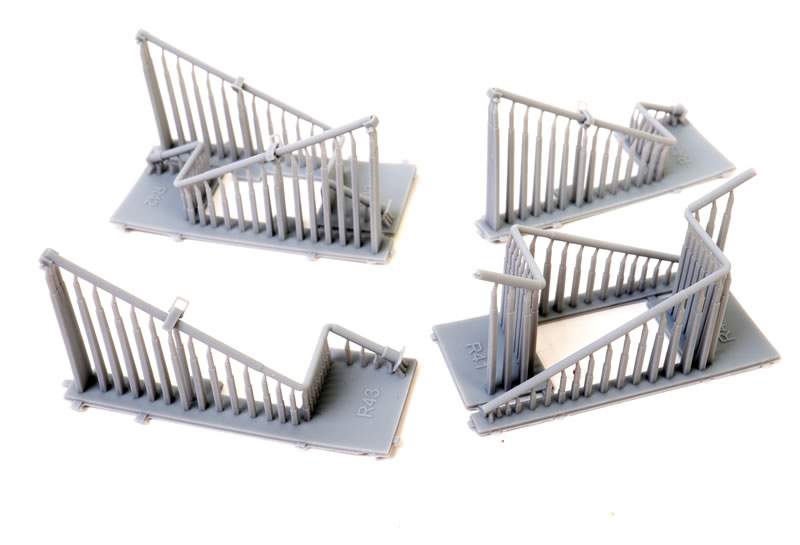 Once again, handed clamps are provided – two left-handed and two right-handed. The four on-vehicle handles each have a single clamp and a mount on the base.
---
Item No. 635032 – WWII German Pick Axes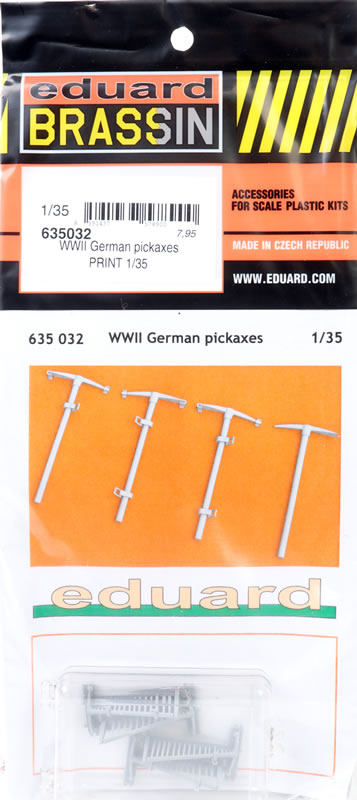 Finally in this selection, we have a set of four WWII German Pick Axes.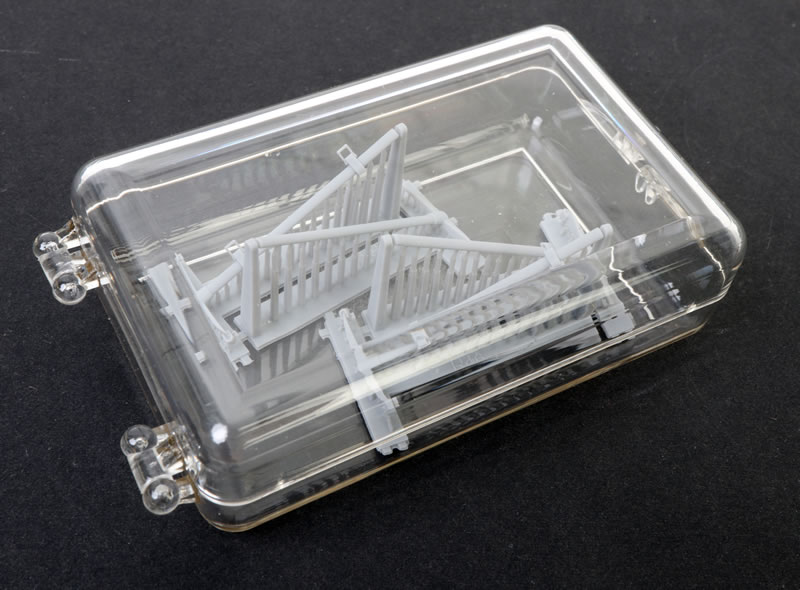 Two of these have two clamps printed in place, one with a single clamp and a fourth with no clamps or mounts.
The clamp versions also have a recessed mount at the ends of the axe heads.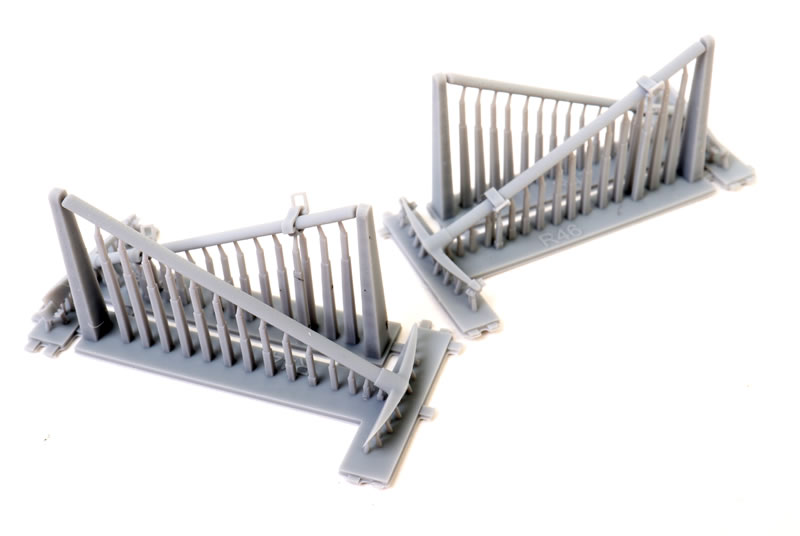 All of these accessories will be very useful to military vehicle and diorama builders.
All Recommended
Thanks to Eduard for the samples www.eduard.com
Text and Images by Brett Green
Page Created 3 November, 2023
Page Last Updated 3 November, 2023