MG 34 Main Version with Belt Drum
Gaspatch Models 1/35 scale
Reviewed by Brett Green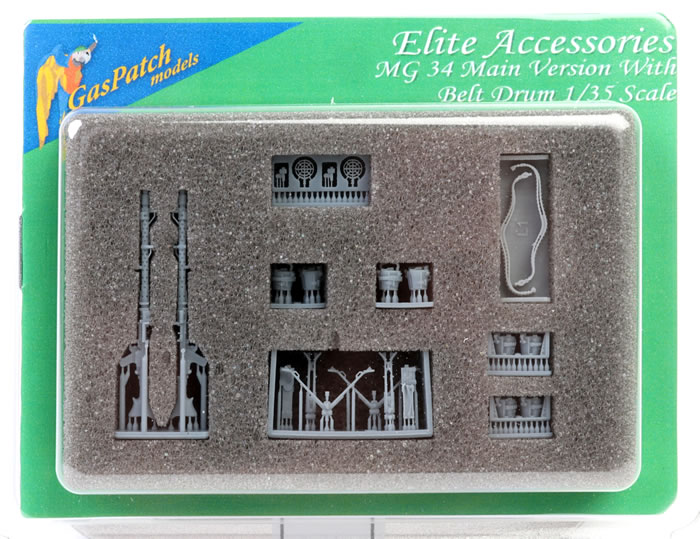 Summary

FirstLook
The MG 34 was a German recoil-operated air-cooled general-purpose machine gun, first tested in 1929, introduced in 1934, and issued to units in 1936.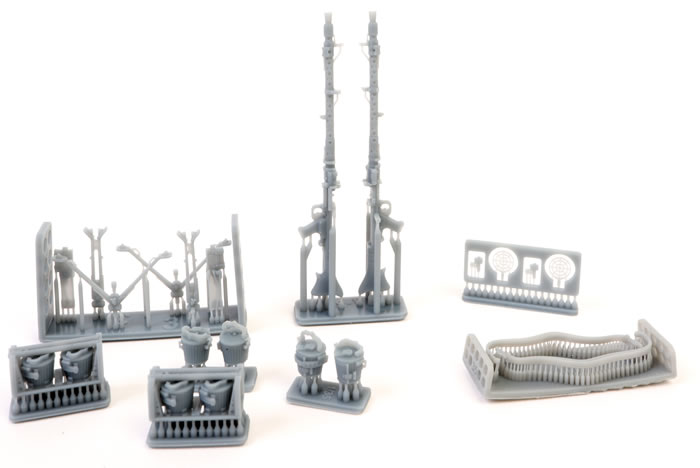 It introduced an entirely new concept in automatic firepower – the Einheitsmaschinengewehr (Universal machine gun) – and is generally considered the world's first general-purpose machine gun (GPMG).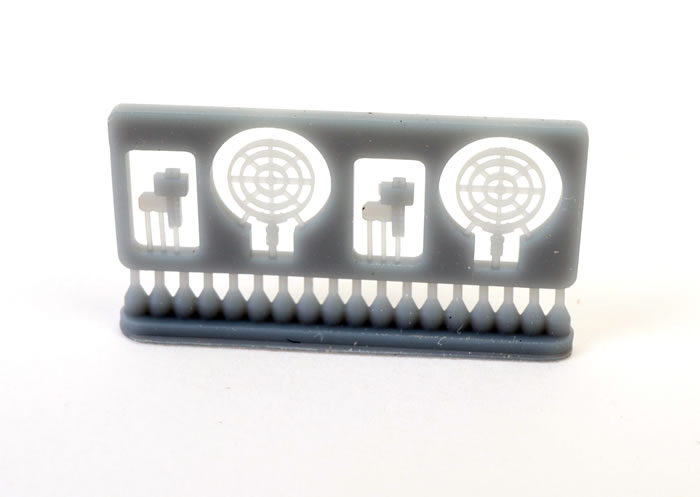 In addition to its kits, Gaspatch Models has built an enviable reputation for its beautiful, delicately detailed accessories in a range of scales. More recently, Gaspatch has delivered jewel-like 3d printed accessories.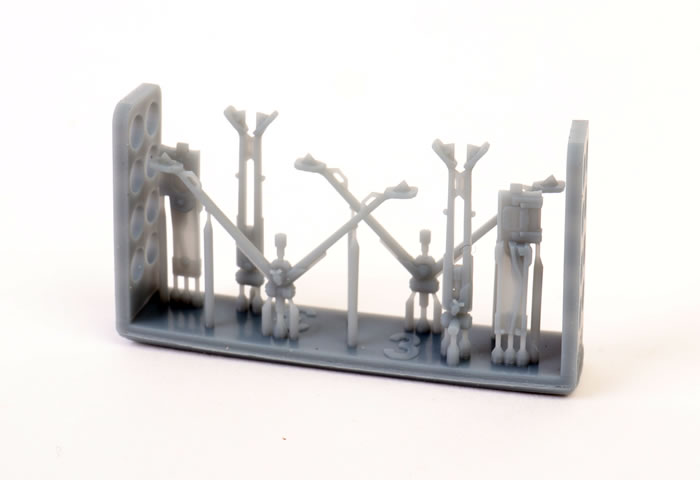 One of their latest is this set of two 1:35 scale 3d printed resin MG 34 machine guns.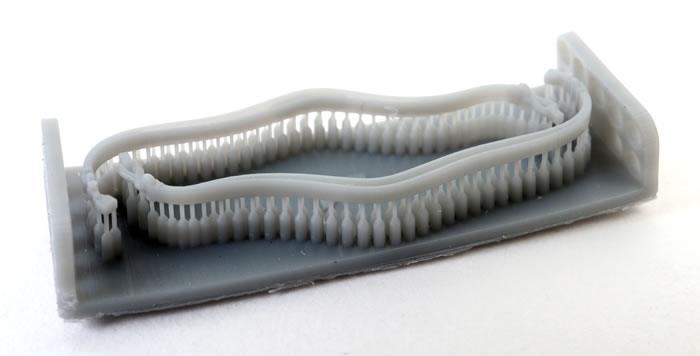 The set is made up from 22 parts. Detail is just remarkable.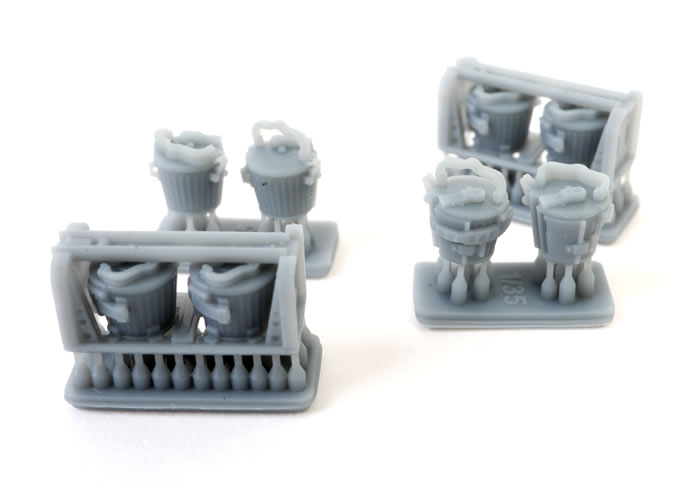 The bodies of the guns are one-piece each.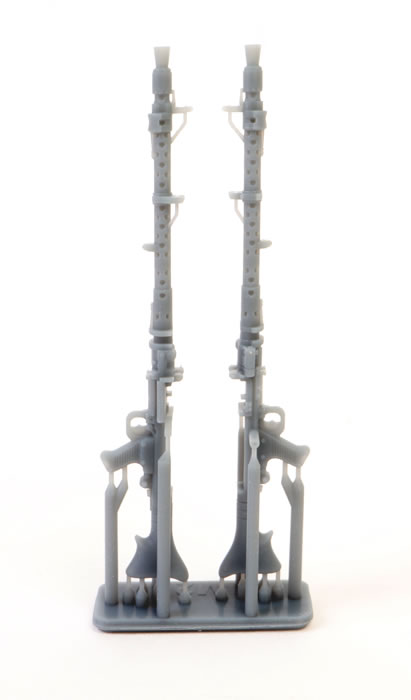 Parts include eight ammo drums, remarkably fine ring sights, straps with convincing drape plus folded and deployed bipod mounts.
Printing quality is perfect and clean-up should be a breeze.
---
C o n c l u s i o n
These guns will be stunning accessories on a vehicle or associated with 1:35 scale figures.
Highly Recommended
Brett Green
Thanks to Gaspatch Models for the sample www.gaspatchmodels.com
Text and Images by Brett Green
Page Created 4 August, 2023
Page Last Updated 4 August, 2023