MG 42 Late
GasPatch Models 1/35 scale
Reviewed by Brett Green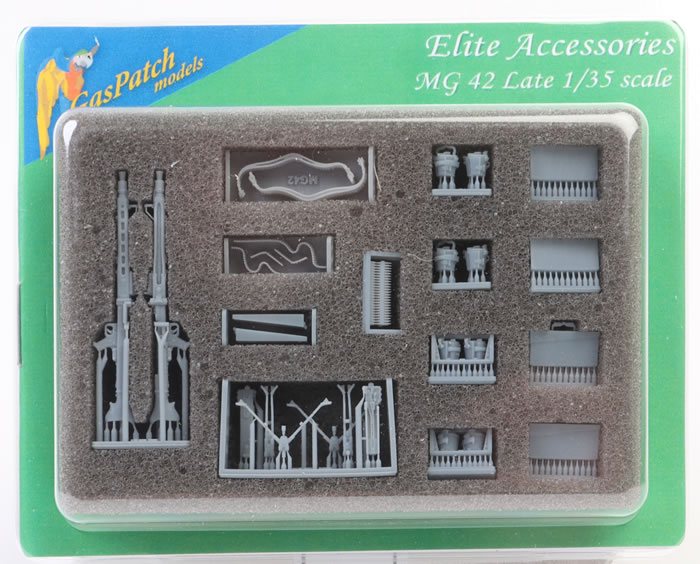 Summary

FirstLook
The MG 42 was a German recoil-operated air-cooled general-purpose machine gun used extensively by the Wehrmacht and the Waffen-SS during the second half of World War II.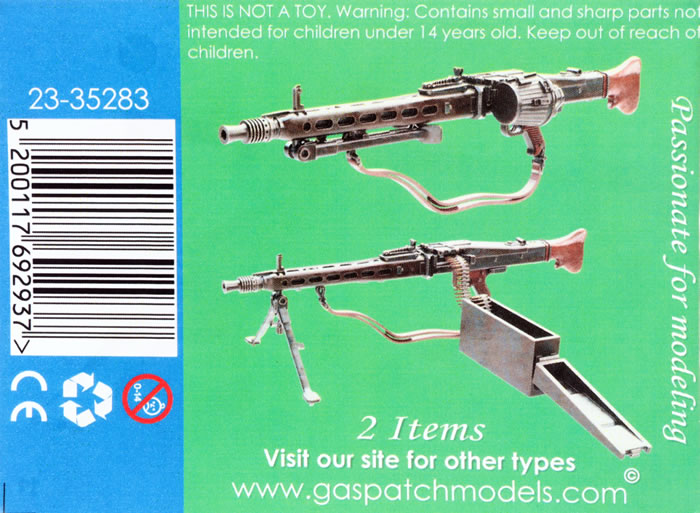 Entering production in 1942, it was intended to supplement and replace the earlier MG 34, which was more expensive and took much longer to produce, but both weapons were produced until the end of World War II.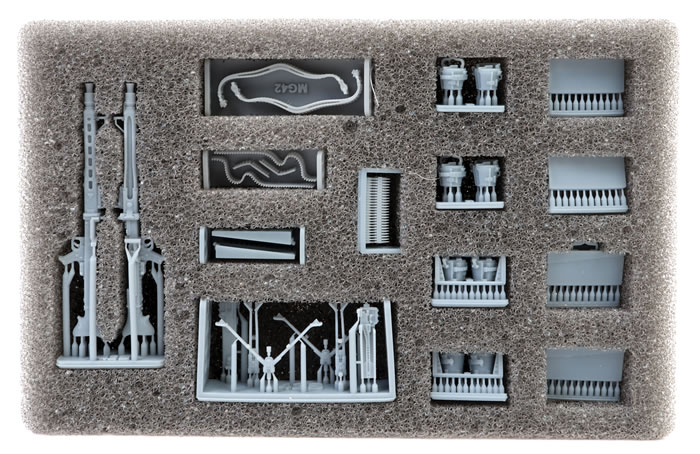 This new release in GasPatch Models' Elite Accessories range is a pair of 1:35 scale MG 42 machine guns.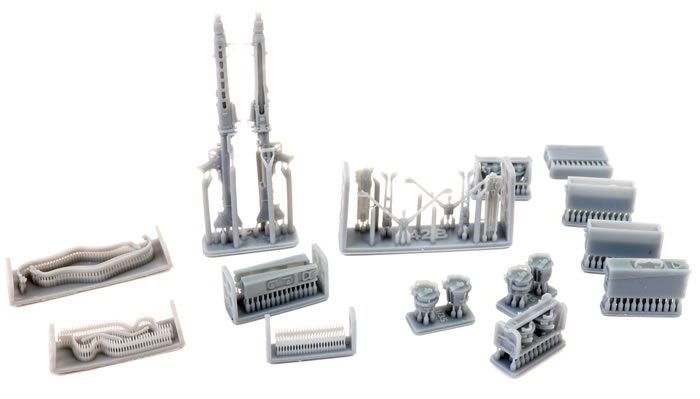 The set is made up from 26 pieces.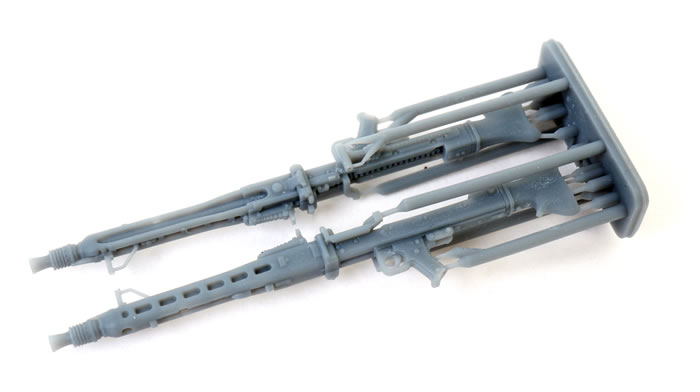 The main gun including butt, pistol grip, trigger and barrel, are printed as an impressive and perfectly detailed single part each.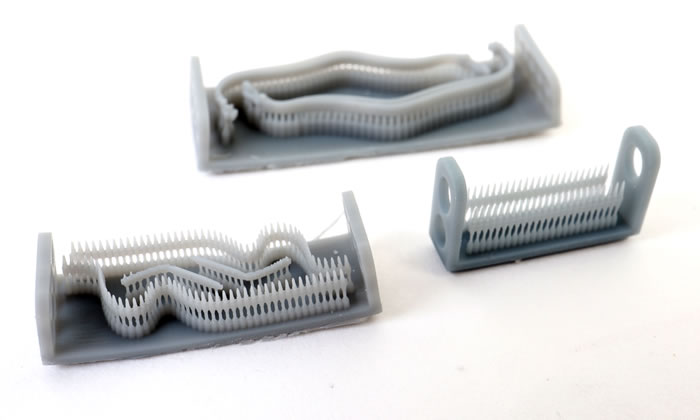 Also included in the set are eight ammo belts, four ammo boxes (two open and two closed), straps with convincing drape plus folded and deployed bipod mounts.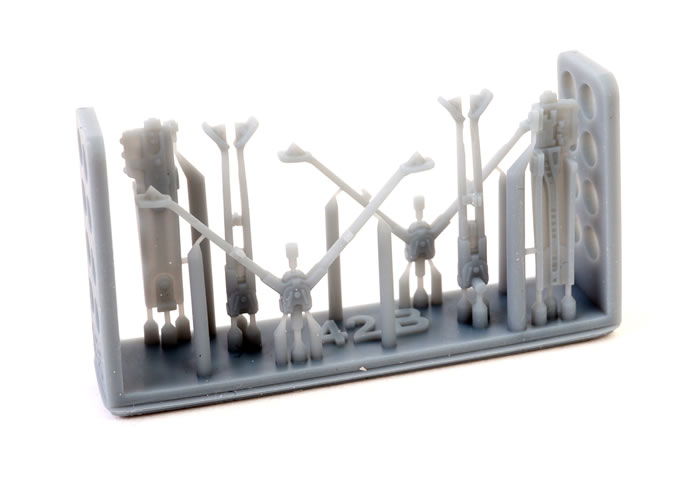 Printing quality is perfect and clean-up should be a breeze.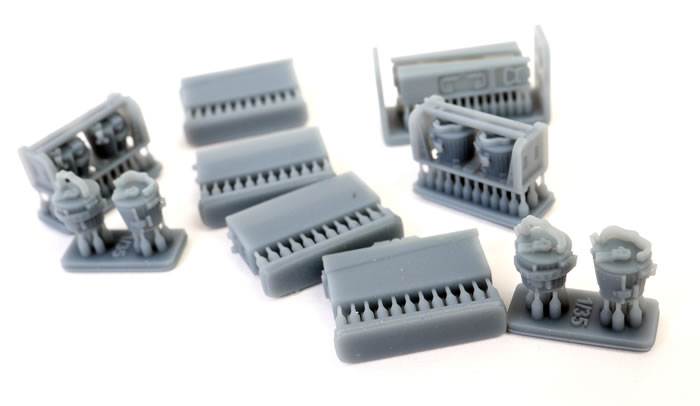 ---
C o n c l u s i o n
These guns will be stunning accessories on a vehicle or associated with 1:35 scale figures.
Highly Recommended
Brett Green
Thanks to GasPatch Models for the sample www.GasPatchmodels.com
Text and Images by Brett Green
Page Created 4 August, 2023
Page Last Updated 4 August, 2023