Home > Reviews > German > Hussar Productions Camouflage and Markings of the Panzerwaffe by Artur Majewski
Hussar Productions
Camouflage and Markings of the Panzerwaffe
by Artur Majewskiy
Reviewed by Brett Green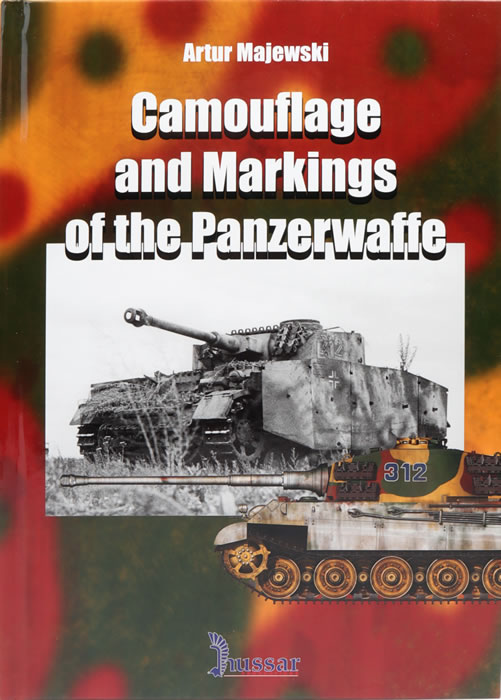 Summary
Title and Publisher:

Hussar Productions
Camouflage and Markings of the Panzerwaffe
by Artur Majewski

ISBN:
978-0-9781091-7-2
Media and Contents:
Hard cover; full English text; 542 pages; more than 900 black and white photos; six pages of wartime colour photos; 66 pages of colour profiles.
Price:
C$129.99 available online from Hussar Productions' website
Review Type:
FirstRead
Advantages:
Well laid out; massive amount of reference photos; plenty of modelling inspiration for a wide range of vehicles in a big selection of schemes; fascinating contemporary colour photos; detailed text and captions.
Disadvantages:
Recommendation:
This is an engrossing and impressive piece of research that will be of great use to Panzerwaffe history buffs and modellers alike.

FirstRead
Hussar Productions has just released a new book on the history and application of German military vehicles from 1923 to 1945.
This is a weighty tome, both figuratively and literally. With its hard cover, case binding and 542 glossy pages on quality paper, this is a very impressive package.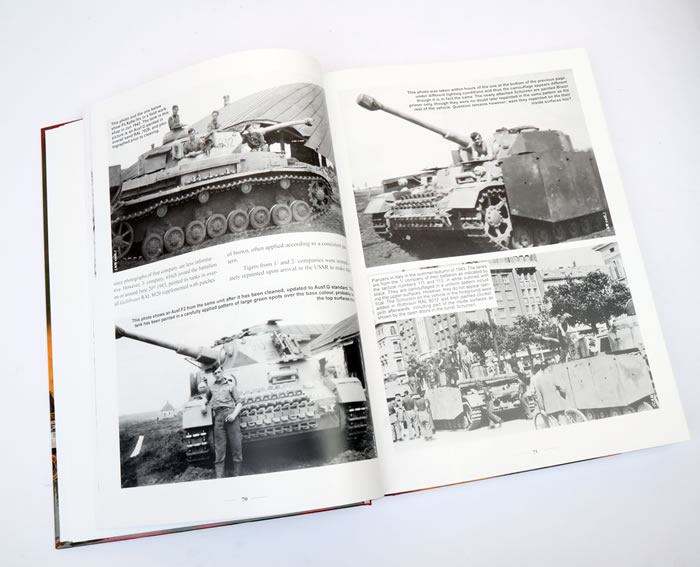 The focus is very much camouflage and markings of tanks, assault guns and tank destroyers, although some coverage of armoured cars, trucks and half-tracks may also be found.
More than 900 black and white photos are well reproduced and logically organised to tell the story of the camouflage and markings from the genesis of the Panzerwaffe in the Reichswher to the fall of Berlin in May 1945.
The book is laid out in seven Chapters:
Chapter I: Painting

Chapter II: National Insignia

Chapter III: Unit Emblems

Chapter IV: Individual Vehicle Emblems and Names

Chapter V: Tactical Symbols: Divisions

Chapter VI: Tactical Symbols: Independent Battalions

Chapter VII: Vehicle Identification Codes

Chapter VIII: Additional Markings
The detailed chapter text and photos are supported by organisational diagrams, artwork and tables.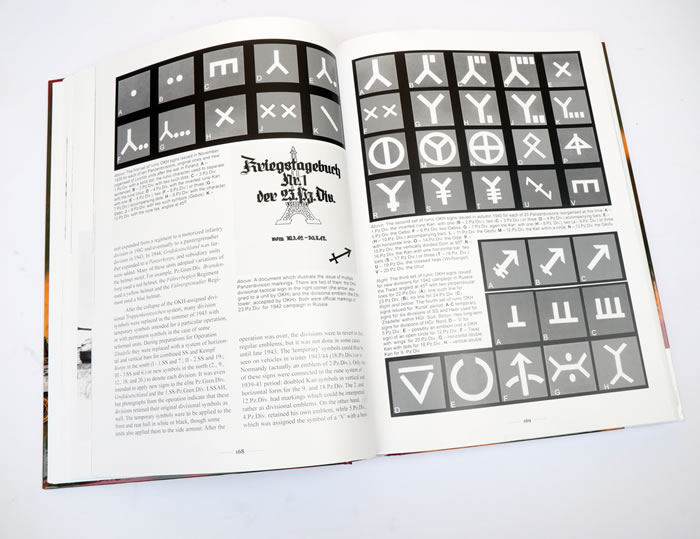 Following the 470 Chapter pages, there are six pages of full colour wartime photos providing a unique insight into the camouflage of the Panzerwaffe.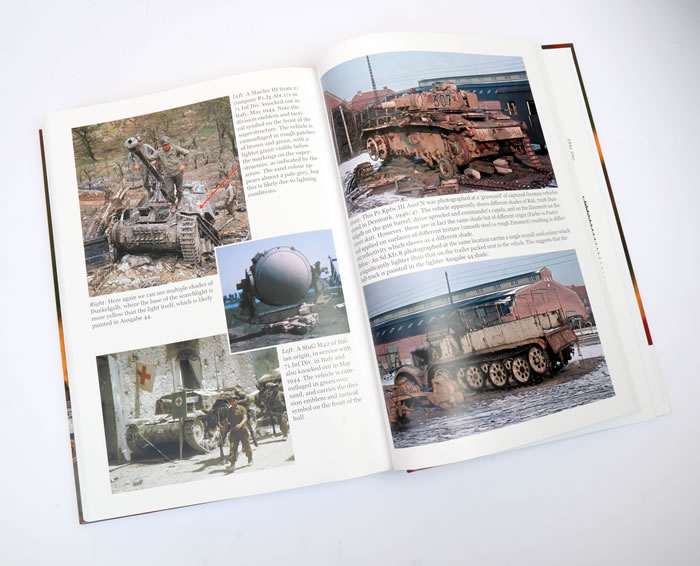 Wrapping up this title is a whopping 66 page colour artwork section delivering hundreds of side profiles and scrap views plus a number of other colour plates. This section will be a source of great inspiration for modellers.
The side profiles are organised by vehicle type and their variants, starting with the Panzer I, moving onto the Panzer II and its Marder derivatives, French chassis Marders and Geschutzwagen, Panzer III and StuG III, Panzer IV and its variants (Brummbar, Flakpanzer, Jagdpanzer and more), Hummel, Nashorn, Panther, Jagdpanther, and the whole Tiger family.
This is an engrossing and impressive piece of research that will be of great use to Panzerwaffe history buffs and modellers alike.
Available online from Hussar Productions website www.hussarproductions.com