Nuts & Bolts Vol. 39
Sd.Kfz.6 5 ton Zugkraftwagen Bussing-Nag Variants
Reviewed by Brett Green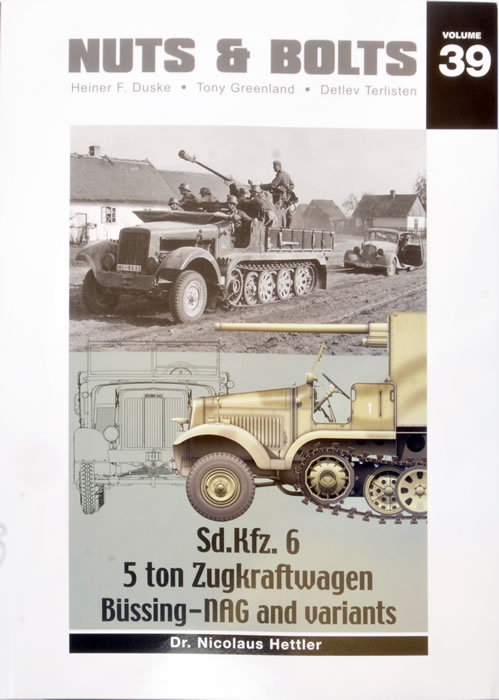 Summary
Title and Publisher:

Nuts and Bolts Volume 39
Sd.Kfz.6 5 ton Zugkraftwagen
Bussing-Nag Variants
by Dr. Nicoulaus Hettler

ISBN:
Not quoted
Media and Contents:
Soft cover; German and English text; 224 pages; 430 photos (272 contenmporary photos from manuals, 120 colour photos, 38 models) 14 camouflage schemes, tactical markings, table of organsisation (KStN)
Price:
Euro 29.90 available online from Nuts & Bolts' website
Review Type:
FirstRead
Advantages:
An excellent publication that strikes the right balance between historical fact, photo coverage and high quality colour profiles.
Disadvantages:
Recommendation:
Highly Recommended

FirstRead
The Sd.Kfz. 6 was a half-track military vehicle used by the German Wehrmacht during the Second World War. It was designed to be used as the main towing vehicle for the 10.5 cm leFH 18 howitzer.
Development of a new medium artillery tractor began in 1934 at Büssing-NAG, in Berlin. The vehicle could carry up to 11 men in three rows, covered by a canvas structure. As well as a tractor for the 10.5 leFH 18 howitzer, the vehicle was to be used to tow heavy equipment for engineer units. Production was carried out by both Büssing-NAG and Daimler-Benz. Around 750 were produced up until 1942.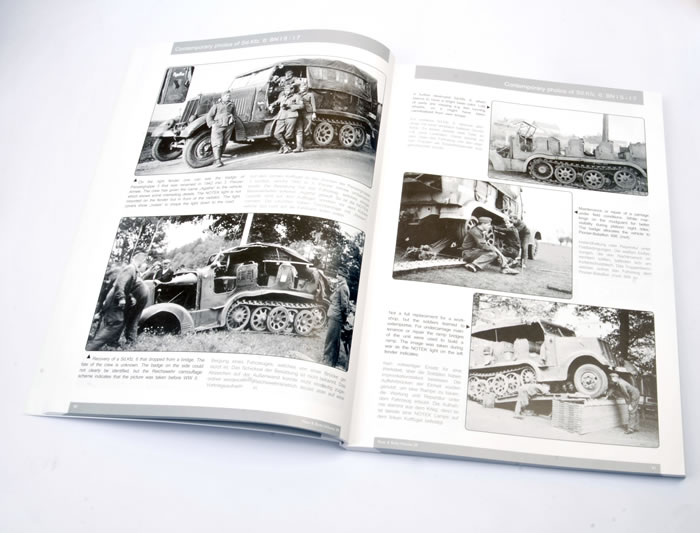 The latest publication from the Nuts and Bolts team covers Bussing-Nag variants of the Sd.Kfz.6 5 ton Zugkraftwagen.
The book is presented in A4 format over a hefty 228 glossy pages between soft covers. The text is delivered in both English and German, each occupying one column on every page. Captions are also bi-lingual. The detailed text commences with the history, tectnical developments and production of the vehicles, followed by organisation and structure, and modelling the Sd.Kfz. 6.
The text then gives more than 90 pages of wartime photos, with two or three larte photos to a page and all helpfully captioned. The photos are followed by 27 pages of Nuts and Bolts' trademark excellent technical drawings of the Sd.Kfz.6 and its Bussing-Nag variants.
Next up are colour profiles and museum walkaround photos. These will be ideal for modellers looking for reference and inspiration.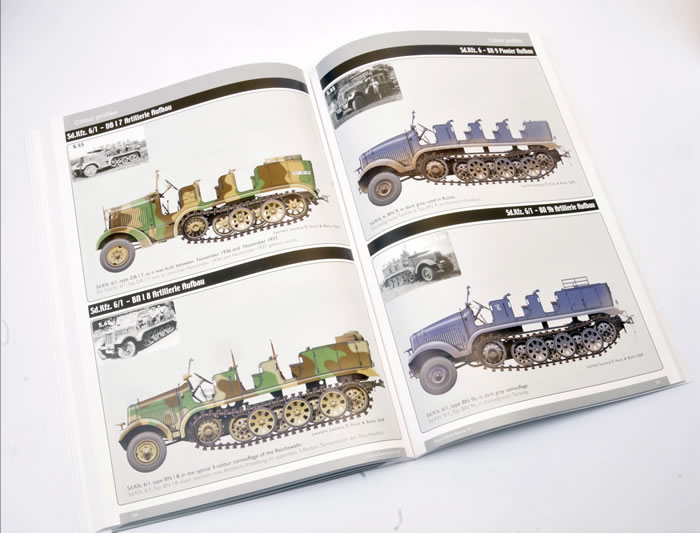 This title is wrapped up with a 13 page modelling section by Tony Greenland, displaying several completed models and listing available kits and conversions in all major scales.
Nuts and Bolts Volume 39 will be a perfect one-stop reference for anyone interested in the Bussing-Nag variants of the Sd.Kfz.6, and especially for modellers wishing to build Dragon's or Trumpeter's 1:35 scale kits.
Highly Recommended
Thanks to Nuts & Bolts for the sample
Nuts and Bolts publications are available online from their website.