'Repairing the Panzers Vol.1'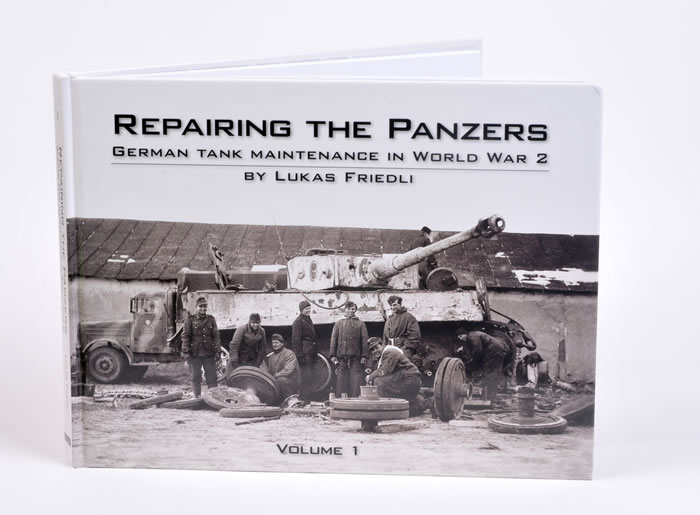 Title:

Repairing the Panzers Vol.1 – German Tank Maintenance in World War 2
by Lukas Friedli

ISBN:

978-0-9555940-8-3

Media and Contents:

Hard cover; 256 pagess; 291 photos.

Price:

Review Type:

First Read

Advantages:

Many previously unseen photos; useful narrative; excellent reference for a rarely covered aspect of German armour.

Disadvantages:

Recommendation:

Highly Recommended

Publisher

Panzerwrecks
Reviewed by Brett Green


FirstLook
Panzwerwrecks has just released its first hardcover book – and it is a beauty.
"Repairing the Panzers Vol.1 – German Tank Maintenance in World War 2" by Lukas Friedli is a detailed account of all aspects of Panzer maintenance, repair and recovery.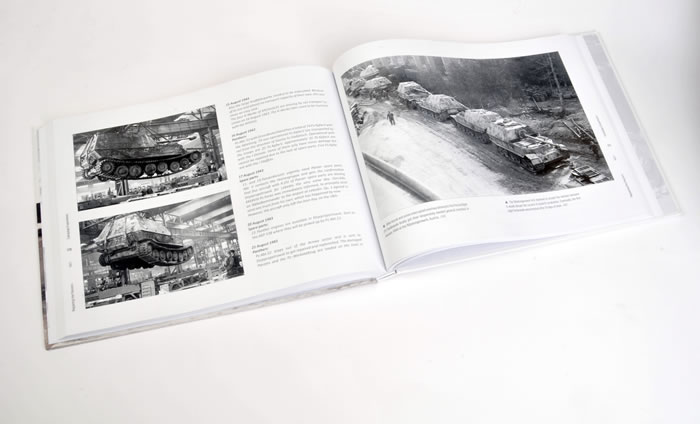 This new hardcover volume is presented in a landscape format across 256 pages on glossy paper with large and well-reproduced wartime images. This new volume boasts 291 photos, many of which are appearing in print for the first time.
Although the images and their accompanying useful captions are the core of the book, each chapter also contains a detailed narrative on the particular subject at hand. The author has based much of his findings on German wartime primary source documents including official orders, war diaries, minutes of meetings and reports.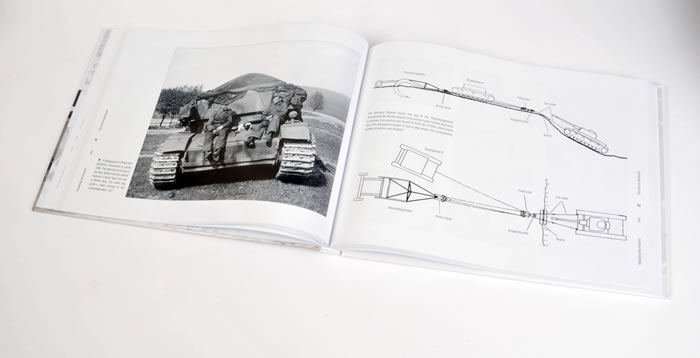 Tables, drawings and maps are also reproduced throughout the book.
The Chapter titles are:
1. Overview and Background

2. I-Dienste of the Field Troops

3. The Panzer Werkstatt

4. Armee, H.Gr. and the Homeland

5. Wheeled Vehicle Maintenance

6. Campaign Experience

7. Causes of Panzer Losses

Appendix (inc. Index and Glossary)
This is the first of a two-volume set, but it stands well alone.
"Repairing the Panzers Vol.1 – German Tank Maintenance in World War 2" is an important reference on the fascinating subject of Panzer maintenance and recovery, but its hundreds of beautifully reproduced wartime photos will also be the source of tremendous inspiration for modellers.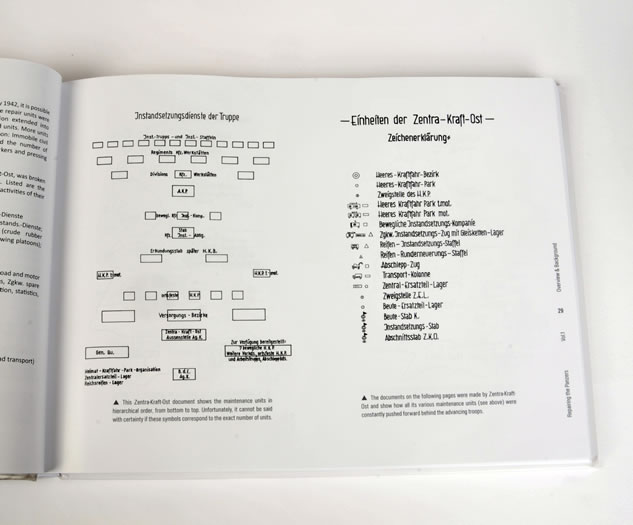 Highly Recommended.
Thanks to Panzerwrecks for the sample.
---
---