Bergepanzer Tiger I
Ryefield Model, 1/35 scale
Reviewed by Andrew Judson
Summary
Stock Number and Description

Ryefield Model Kit No. RM-5008 - Bergepanzer Tiger I

Scale:
1/35
Media and Contents:

883 plastic parts, a sheet of photo-etch, a Zimmerit applicator tool, decal sheet, a clear plastic box filled with track links and a length of cable and string.

Price:
TBA
Review Type:
First Look
Advantages:

Excellent detail; high quality moulding; first-class surface textures; zimmerit tools included.

Disadvantages:
Intricate track assembly with five parts per link
Recommendation:
This is a high-quality kit of an interesting variant of the Tiger tank, and I look forward to seeing what modellers make of it. Recommended

B a c k g r o u n d
Rye Field has really hit the modelling world hard, with some very impressive kits over quite a short period of time. Here is another example to add to the collection.
This so-called Bergepanzer Tiger I has always been a bit of a mystery machine, considering there are no official reports on whether this was a factory produced vehicle, and what its actual purpose was. Only one was ever recovered, being found abandoned on the side of the road in Italy.
There have been different theories on its purpose such as it was a recovery vehicle, although now being disputed as the the boom isn't designed to tow, nor is it strong enough to lift extreme heavy weights, nor were there any other bits of equipment common on recovery vehicles. A later theory is it was a field modification, most probably to a damaged tank, removing the gun and replacing it with the boom, and using it as a mine clearing vehicle, or to drop explosives to clear battle field obstacles. Yes, very much a mystery machine.
---
F i r s t L o o k
Rye Field Models' 1:35 scale Bergepanzer Tiger I comes in a sizeable box filled with 15 dark grey plastic sprues, a sheet of photo-etch, a Zimmerit applicator tool, decal sheet, a clear plastic box filled with track links and a length of cable and string. Also included are a 16 page instruction booklet. In total there are 883 plastic parts, not including all the track pins and guide horns.
Looking at the parts, one can see right away that Rye Field is a premium model company, with well moulded, well detailed parts, needing very minimal clean up.
The sequence of build is as follows: turret over four pages, driveline and lower hull over five pages and then final assemblies on last page.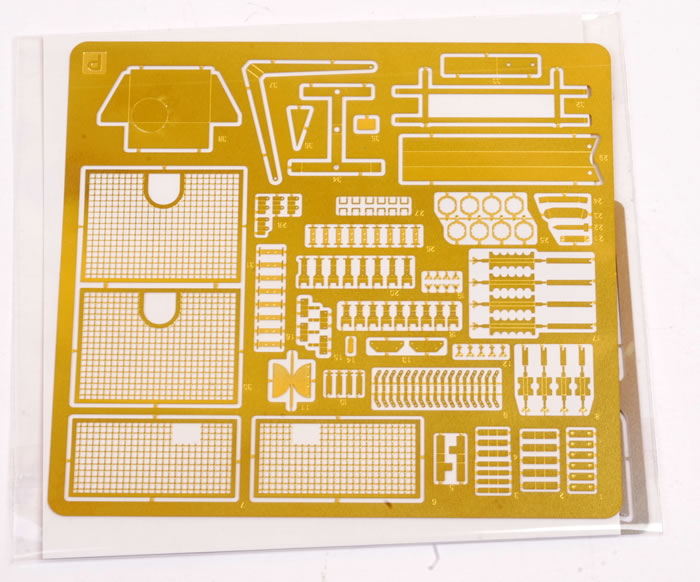 The instructions are be well laid out and the kit is not overly complicated. I will say though, that the tracks are very labour intensive, having to glue on all the guide horns and then pinning everything together. This may put some off, though there are many after-market options available if needed.
Though only one of these machines was ever found, there are three marking options in the instructions. I'm putting this down to possible schemes it might have worn when found. Photos don't give a clear view of this.

The model will require Zimmerit although per the box art, you could go without. I guess it is all up to the builders. Who can really say its right or wrong with this one.
---
C o n c l u s i o n
This is a high-quality kit of an interesting variant of the Tiger tank, and I look forward to seeing what modellers make of it.
Rye Field Models has done a great job, and I would recommend this to all modellers out there.
Recommended
Thanks to Ryefield Model for the sample www.ryefield-model.com
Text by Andrew Judson
Images by Brett Green
Page Created 13 August, 2017
Page Last Updated 13 August, 2017