German Armoured Railway Vehicle P204(f)
Tamiya 1/35 scale
Reviewed by Brett Green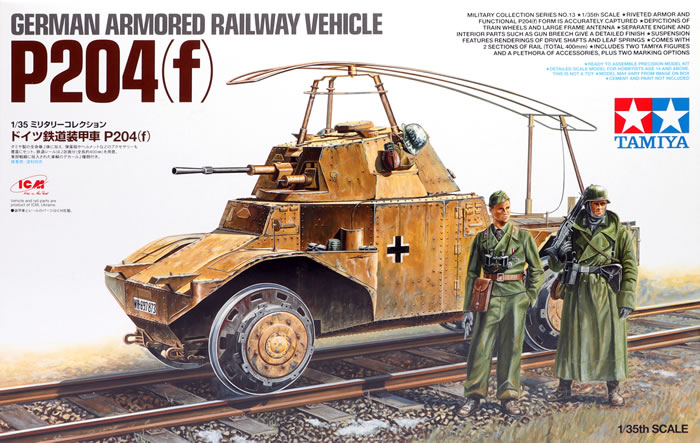 Summary
Stock Number and Description

Tamiya Kit No. 32413 - German Armoured Railway Vehicle P204(f)

Scale:
1/35
Media and Contents:

197 parts in dark tan plastic (ex-ICM); 90 parts in grey plastic (ex-Tamiya); markings for two vehicles.

Price:
4200¥
Review Type:
First Look
Advantages:

High level of detail; excellent surface textures; full engine, chassis and running gear with poseable hatches; includes Tamiya Commander and Infantry figures and accessories.

Disadvantages:

Vinyl tyres.

Recommendation:
Another worthy Tamiya reboxing of a very good recent ICM kit plus a garnish of useful Tamiya parts, including two figure.

B a c k g r o u n d
The Panhard 178 (officially designated as Automitrailleuse de Découverte Panhard modèle 1935, 178 being the internal project number at Panhard) or "Pan-Pan" was an advanced French reconnaissance 4x4 armoured car that was designed for the French Cavalry before World War II.
It had a crew of four and was equipped with an effective 25 mm main armament and a 7.5 mm coaxial machine gun.

A number of these vehicles were taken over by the Germans in 1940 after the Fall of France and employed as the Panzerspähwagen P204 (f).
Production continued for the benefit of Germany for some months after the armistice of June.
After the war a derived version, the Panhard 178B, was again taken into production by France.
* Historical text and technical details adapted from Wikipedia
---
F i r s t L o o k
Tamiya's latest mix-and-match re-boxing is their 1:35 scale French Armoured Car AMD35 1940.
ICM originally released the Panhard 178 AMD-35 in 2015. Tamiya re-boxed the kit in 2017 and now offers another variant - a P204(f) German Armoured Railway Vehicle. This is a re-issue of ICM's 2017 1:35 scale Panzerspähwagen P 204(f) Railway Vehicle with some additional Tamiya figures and accessories.
The vehicle still features full engine and fighting compartment detail. Hatches and doors are separate so you may show off all that nice interior detail if you choose.
Surface textures are really well done, including crisply raised domed rivets in different sizes, pressed metal effect, grilles and non-slip flooring.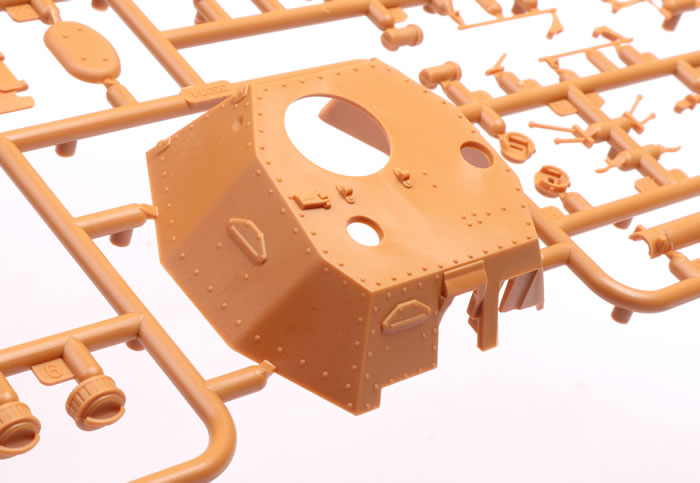 Instead of the vinyl tyres, this model features plastic parts representing steel railway wheels. Two sections of tracks and sleepers are also included so you may display your vehicle working on the railroad.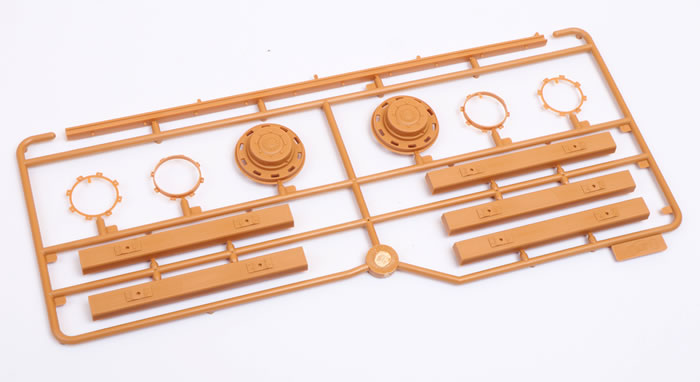 Tamiya has added three sprues. Two of the sprues contain one figure each – one dating back to 2003 and one to 2004. One is a standing vehicle Commander, while the other is an infantryman in heavy greatcoat shouldering an MG 42 machine gun.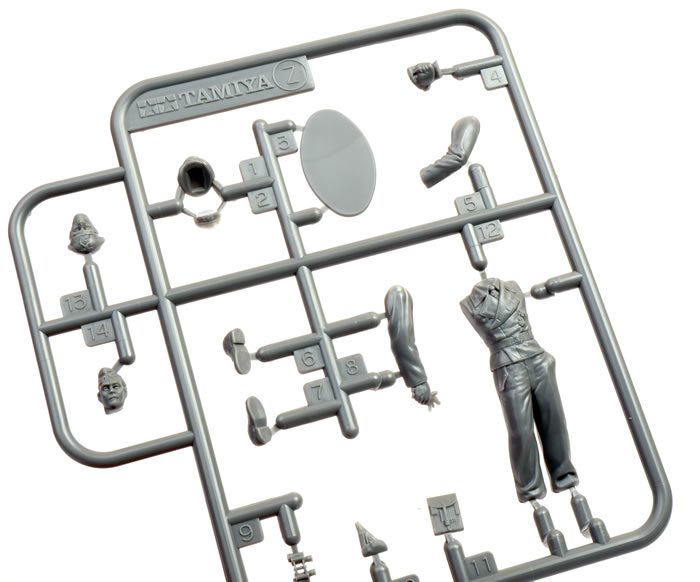 The third Tamiya sprue contains weapons and infantry equipment. These were originally released in 1994.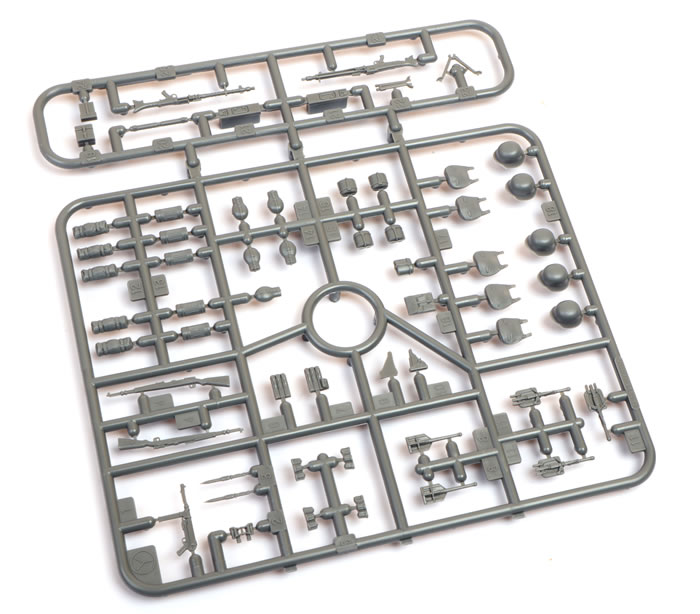 The instructions are also Tamiya's nice clear diagrams in a 16 page booklet.
Markings are supplied for two vehicles on the Eastern Front.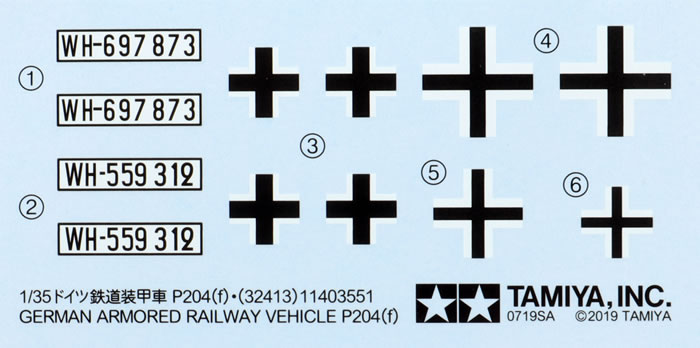 Decals are in register and well printed.
---
C o n c l u s i o n
This is another worthy Tamiya reboxing of a very good recent ICM kit plus a garnish of additonal Tamiya parts.
Thanks to Tamiya Japan for the sample
Tamiya kits are distributed in the UK by The Hobby Company Limited for the sample.

Text and Images by Brett Green
Page Created 10 August, 2019
Page Last Updated 10 August, 2019