Viking Summer
by Dennis Oliver


Reviewed by Al Bowie
Summary
Title:

VIKING SUMMER
Firefly Collection No.1
by Dennis Oliver
ADH Publishing

ISBN:

978-0-9806593-9-9

Media and Contents:

Soft Cover A4 portrait format; 33 pages including 13 pages of colour plates.

Price:

TBA

Review Type:

First Read

Advantages:

Many previously unseen photos; detailed and useful captions; interesting selection of colour profiles.

Disadvantages:

Recommendation:

The Oliver Publishing Group seems to have hit a sweet spot for modelling reference with their series of books. Thanks to careful selection of wartime photographs and the provision of attractive colour artwork, there is ample inspiration and information for a number of modelling projects.

FirstRead
This book, the first from the collaboration of Oliver Publishing Group and ADH Publishing who are now distributing Oliver Publications, and follows on from earlier titles available from The Oliver Publishing Group. This, the first in the Firefly Collection, covers the Nordic Volunteers SS Panzer Division Wiking (5 SS) in Poland 1944. It is similar in format to the earlier titles but offers additional pages of colour plates (13 in total) in its 33 pages.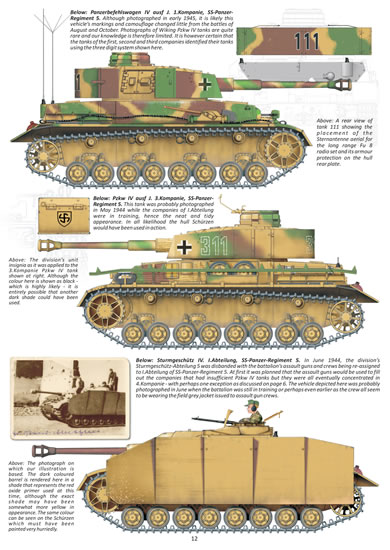 The book is essentially a concise history of the 5 SS (Wiking) Panzer Division and its campaign in the retreat through Poland during 1944 when the division almost ceased to exist. It is supported by an excellent collection of photographs plus organisational and equipment charts. These are enhanced by thirteen pages of colour profiles of various major AFVs used by the Wiking Division. These have the usual informative captions that this range has become known for. Pictures are clear and presented in large format, usually 2-3 to a page allowing the reader to see the detail. The author has given a listing of equipment and organisation of the Tank Battalions in the form of charts which will prove useful for modellers and wargamers. The captions for the photos are detailed and in the majority of cases have identified the units the vehicles belonged to.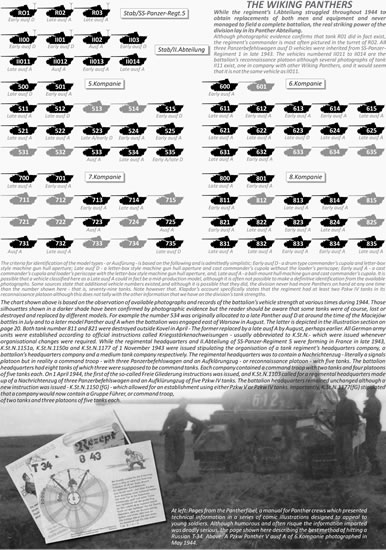 The colour plates cover a variety only the main AFVs used by 5 SS in the form of Panther Tanks and 251 half tracks but these plates cover a wide variety of interesting colour schemes. The author has speculated where details are not clear but this has been declared in the text. Where units could not be identified the Author has stated so.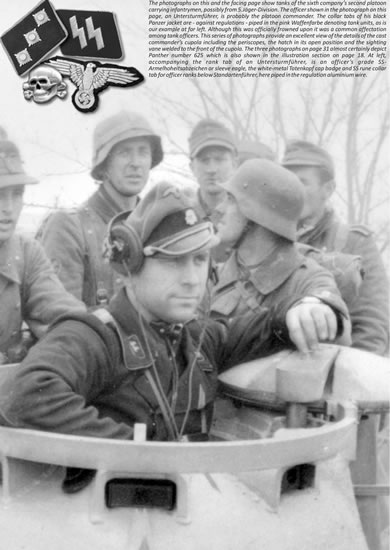 Again I feel this book will appeal to fans of German Armour, modellers, wargamers and historians alike. Modellers should find many an interesting scene to depict within its pages.
Recommended.
Available online from ADH Books www.adhbooks.com
Text by Al Bowie
Images Copyright Dennis Oliver
Page Created 17 February,2013
Page Last Updated 17 February, 2013