Home > Reviews > Modern >
Magic Factory Item No. 2005 – MRZR D4 Ultralight Tactical All-Terrain Vehicle
MRZR D4 Ultralight Tactical All-Terrain Vehicle
Magic Factory, 1/35 scale
Reviewed by Andrew Judson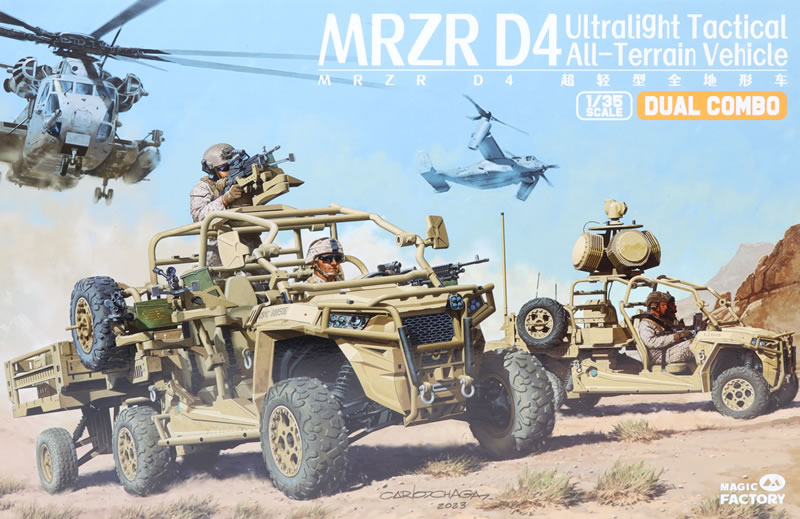 Summary
Stock Number and Description

Magic Factory Item No. 2005 – MRZR D4 Ultralight Tactical All-Terrain Vehicle

Scale:

1/35

Media and Contents:

629 parts in dark yellow coloured plastic, ten parts in clear plastic, two photo-etched frets of around 60 photo-etched parts, ten metal springs, 12 soft vinyl tyres, four die-cut self-adhesive reflective foil, decal sheet.

Price:

TBA

Review Type:

First Look

Advantages:

Parts for two complete vehicles; high level of detail; high quality moulding; three different versions may be built

Disadvantages:

Vinyl tyres.

Recommendation:

Magic Factory's 1:35 scale MRZR D4 Ultralight Tactical All-Terrain Vehicle is a high quality kit of an interesting and as yet neglected subject. The inclusion of photo-etched parts as well as the variety of versions make this a unique package. I look forward to seeing what Magic Factory has in store for us next!

Introduction
When a new manufacturer hits the market, it is always exciting to see what they have in store for we model makers.
When I received this kit, I must say I was excited just from the subject, and then when first examining the contents within the box.
Magic Factory hasn't been around for very long but they have quickly proven that they know what they are doing, announcing some exciting subjects.
Here we are presented with the MRZR D4, or actually two in the one box, brilliant.

The MRZR D4 is an ultralight tactical All-Terrain Vehicle, developed by Polaris.
It weighs in at 952 kilograms making it very effective for fast deployment one land and by air.
Driving it is a 4 stroke SOHC 3 cylinder turbo diesel motor with a CVT Automatic transmission, and can be driven in two wheel or all-wheel drive modes.
It has a top speed of approx. 100kmh for a range of approx. 320 km - impressive.
It can travel across very rough terrain, it is used in different variants, such as a gun vehicle, recon, anti-drone and General duties.
It is widely used by SF Units and the Marines, but it is a very popular and diverse vehicle, being used by around 30 other countries.
---
F i r s t L o o k
So what's in the box? A lot, is the easy answer, but in more detail, there are 17 sprues in total, in tan plastic and clear.
There are 2 photo etch sheets, one per vehicle, a decal sheet, a set of sticky backed mirrors, 12 vinyl tyres, and10 metal springs.
Parts total -732 for two vehicles and a trailer.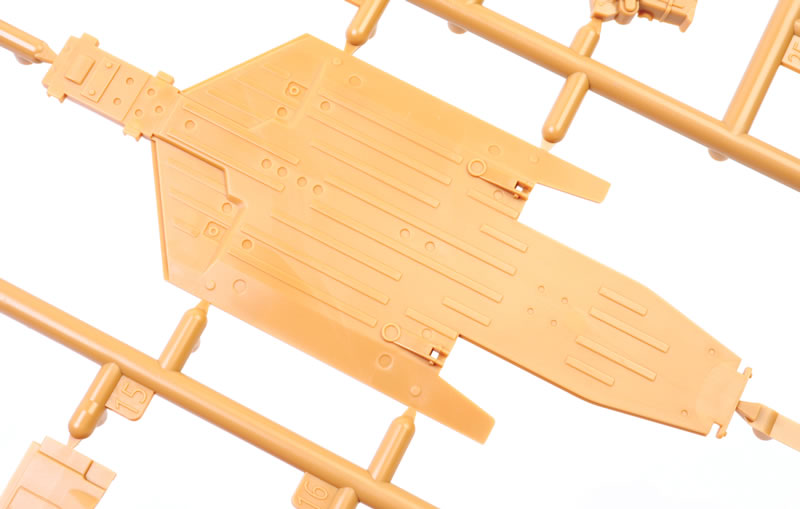 There is also a 14 page instruction sheet, that appears easy to understand and well drawn.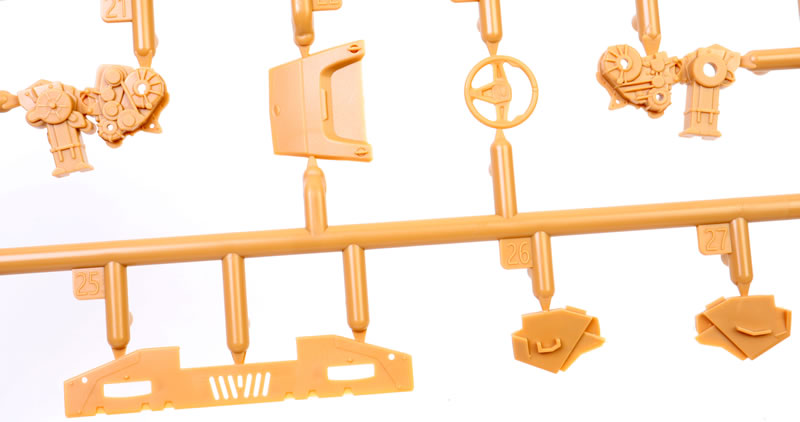 The actual building of the kit seems fairly well laid out, though make sure you do follow carefully, depending on the variant you want to build.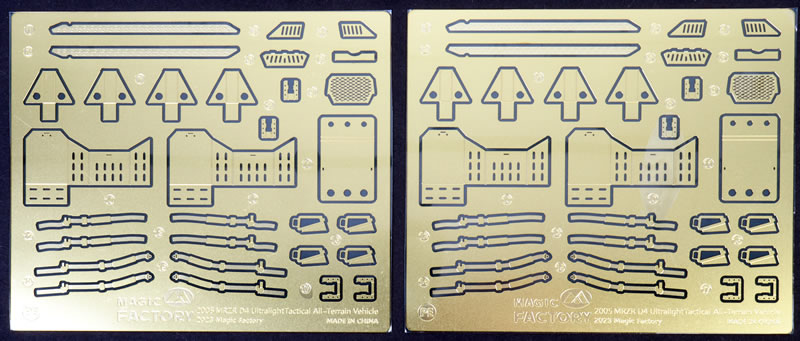 The build starts with the full driveline, motor, transmission, drive shaft, and full flat type chassis.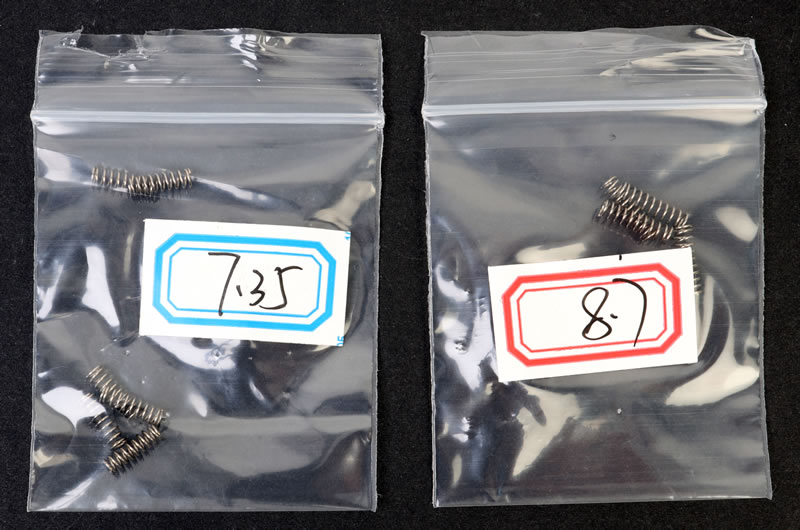 Next it's all onto the suspension components, brakes and front drive assembly.
From there, it's the interior, roll cage and all the external bits and pieces. From here its then what variant you want, lots of weapons, anti-drone, plain, all look good.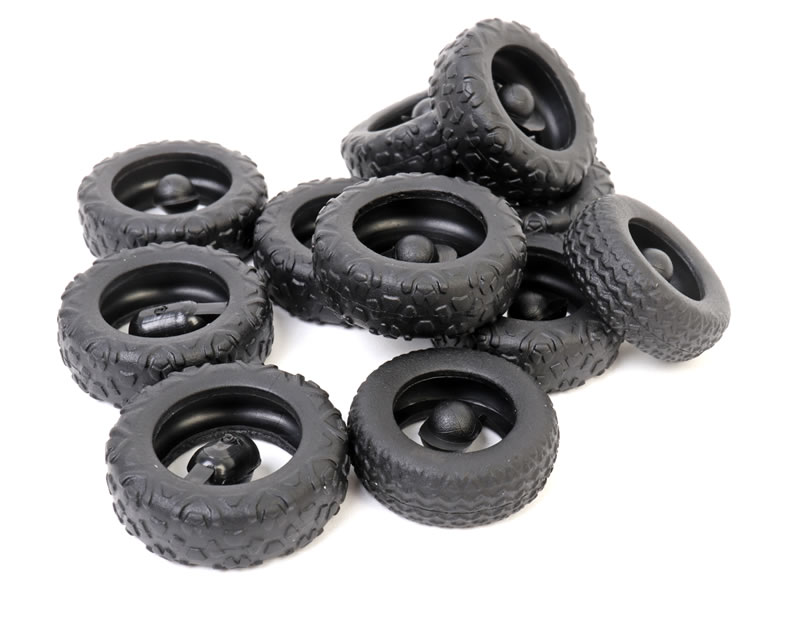 There are clear instructions on each and note, the Anti drone is the earlier type, though it still is used.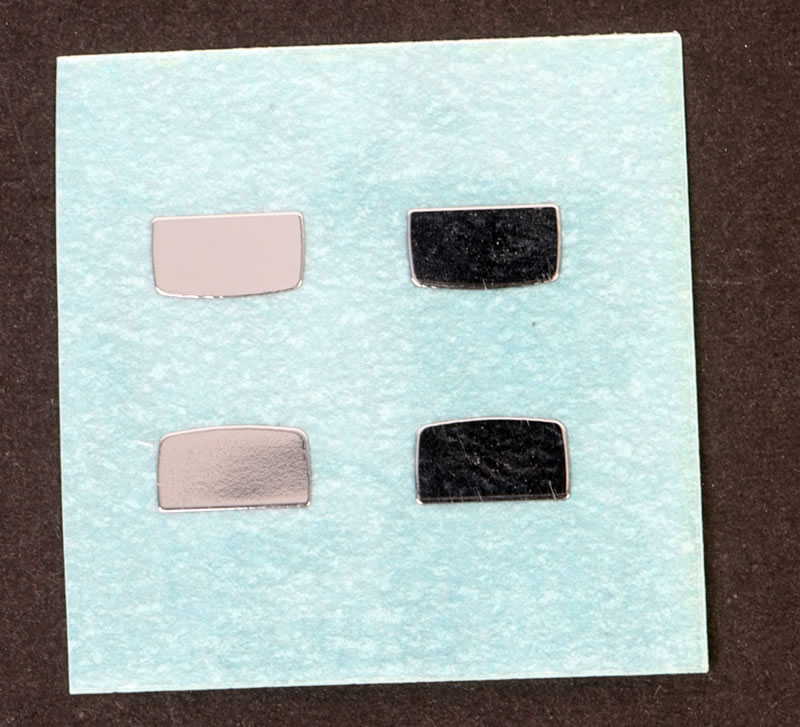 There is also a trailer to go on the back of one, your choice, perfect for a long type patrol, extra fuel, ammo, essential stores.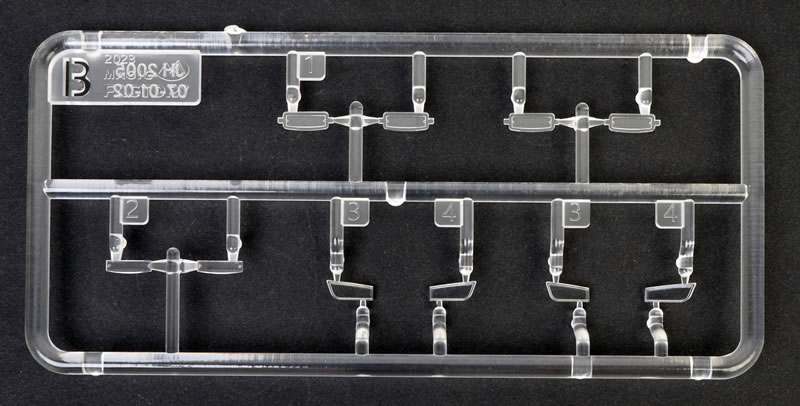 With the kit done, it is onto painting. The colour, Sand or Sand, though there is one which is a mixture of sand and Carl Green, very cool looking.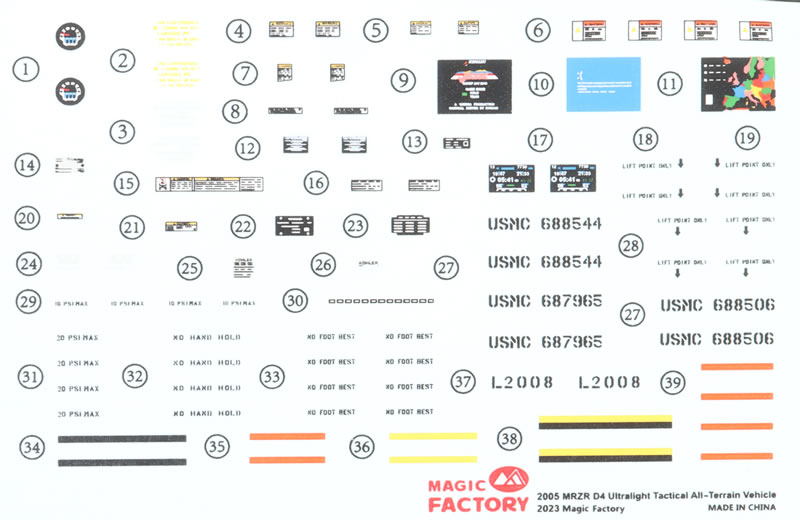 ---
C o n c l u s i o n
So what's my overall opinion? I really like it. This is a fresh subject, though for what it is, maybe a tad overboard on parts for such a small kit, but that's nothing particularly unusual these days!
If modern subjects are your thing, this will not disappoint.
Thanks to Thank you to Herman Zang, promoting the Magic Factory range, for the sample kit. https://www.magicfactory.ltd/#/home
Text by Andrew Judson
Images by Brett Green
Page Created 20 November, 2023
Page Last Updated 20 November, 2023