Israeli Heavy Armoured Personnel Carrier Namer
Meng, 1/35 scale
Reviewed by Andrew Judson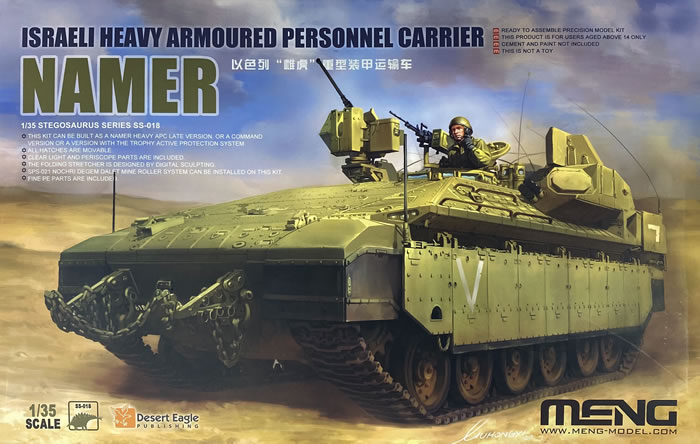 Summary
Stock Number and Description

Meng Kit No. SS-018 - Israeli Heavy Armoured Personnel Carrier Namer

Scale:

1/35

Media and Contents:

609 parts in grey plastic; twelve photo-etched parts; flexible vinyl tracks; decal sheets, 32 page instruction book; multi-language information cards.

Price:
TBA
Review Type:

First Look

Advantages:

High level of detail; convincing surface textures; excellent moulding quality; great subject matter.

Disadvantages:

Only flexible tracks supplied.

Recommendation:

Another great addition to the Meng range and look forward to seeing new kits come into the range.

F i r s t L o o k
Meng has really developed a reputation for bringing out brilliant IDF subject, working alongside people like Michael Mass of Eagle Productions, who has a wealth of knowledge on the subject.
This time they have come out with another beauty, the Namer, a heavy Armoured Personnel Carrier.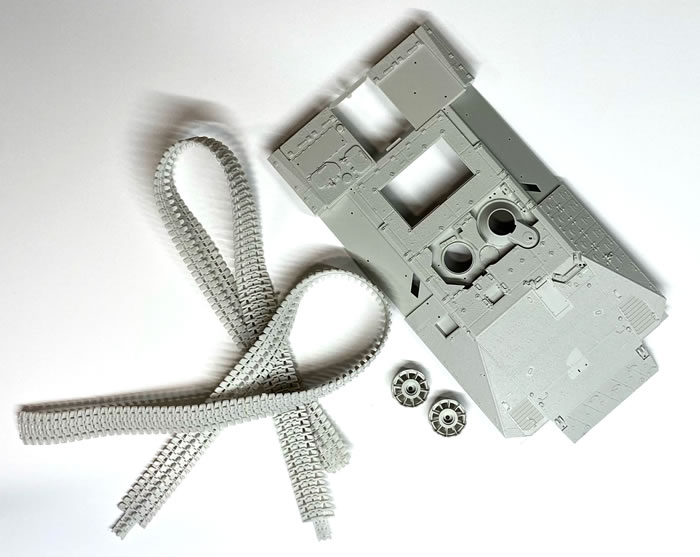 This vehicle was designed purely to provide ultimate protection for the personal inside, and also have good fire power with a remote weapons system and GPMGs.
It is based on the Merkava III hull, although originally they were going to use the decommissioned Mk.I chassis, but decided the newer Mk.III offered better protection.
So now let's look at the kit.
You are firstly presented with a large box with impressive artwork of a variant with trophy Armour, being the latest of three variants you can build from this box. All of them having served in the Golan Heights.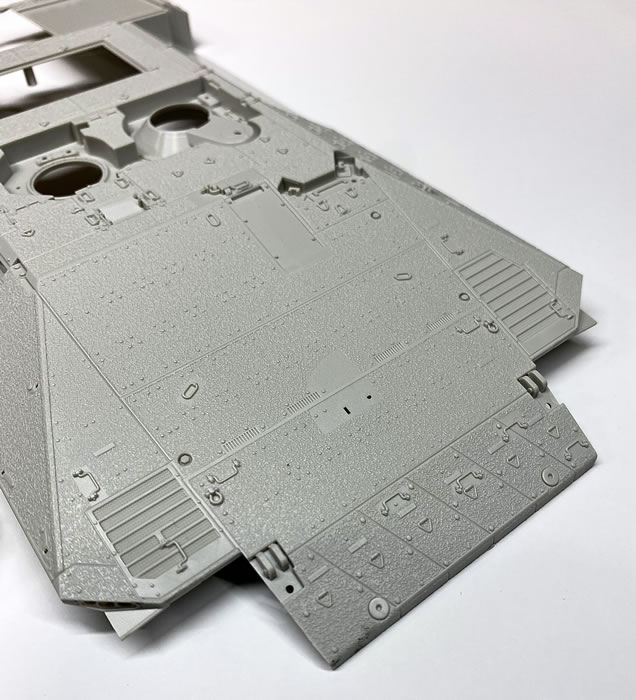 Inside the box are eleven sprues of grey plastic with a total of 609 parts.
There are also twelve photo-etched parts, a set of flexible vinyl tracks, decal sheets, a well-drawn 32 page instruction book and a pair of multi-language information cards.
Looking at the parts, the detail is very nice. I was very impressed with the anti-slip coating on the upper hull, and also the one piece slide-moulded idler wheels.
It looks like there will be only minimal clean-up of parts required other than the usual sanding here and there, which should make for a good build experience.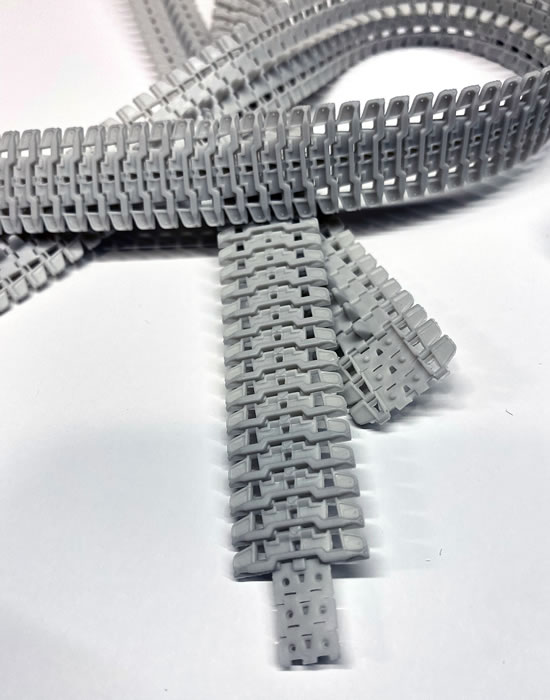 I would say this kit is not for a beginner due to its complexity and parts count, although it would be a nice challenge for a person who has already built a few kits.
The only area I was disappointed in was the tracks. I found it very unusual that only rubber band tracks were offered considering some of the previous kits, but that's just my opinion. A set of aftermarket tracks will fix that issue.
A choice from three variants may be built from the box, the most impressive being the current with the Trophy armour, although the other two are still very nice. They are any colour you want as long as it is Sinai Grey. On top of that, a heap of weathering.
---
C o n c l u s i o n
So overall, this is another great addition to the Meng range and look forward to seeing new kits come into the range.
Cheers!
Purchased by reviewer
Text and Images by Andrew Judson
Page Created 15 August, 2021
Page Last Updated 15 August, 2021