Wiesel A1 TOW
Takom, 1/35 scale
Reviewed by Andrew Judson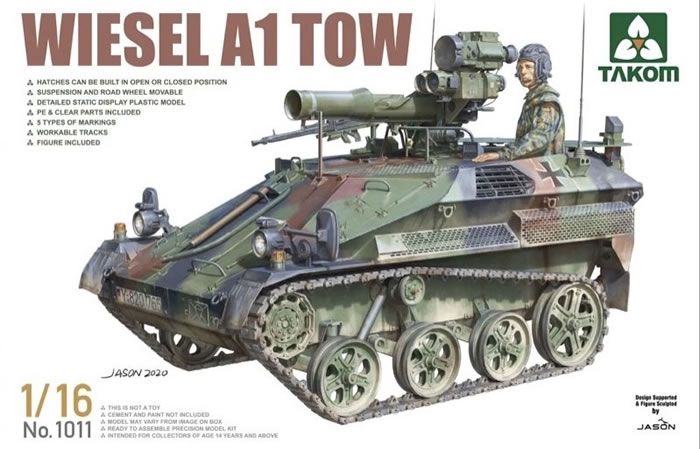 Summary
| | |
| --- | --- |
| Title: | Takom Kit No. 1011 - Wiesel A1 TOW |
| Media and Contents: | See details below. |
| Scale: | 1/35 |
| Price: | TBA |
| Review Type: | 785 parts in total made up from grey plastic parts, a fret of photo-etched parts, a decal sheet and a 16 page instruction booklet. |
| Advantages: | High quality moulding; crisp surface textures; interesting subject; workable tracks; effective use of multi-media. |
| Disadvantages: | |
| Recommendation: | This is going to be a great build and a welcome kit to add to the collection. |

FirstLook
It is always nice to see new kits being released, and as modellers we are definitely being spoiled
There have been many releases in 1:35 scale, but now we are also seeing several coming out in 1:16 scale as well, and at an affordable price too.
Takom has already joined in with a couple of previously released Japanese tanks and Panzer Is, and now they have released a Wiesel A1 TOW.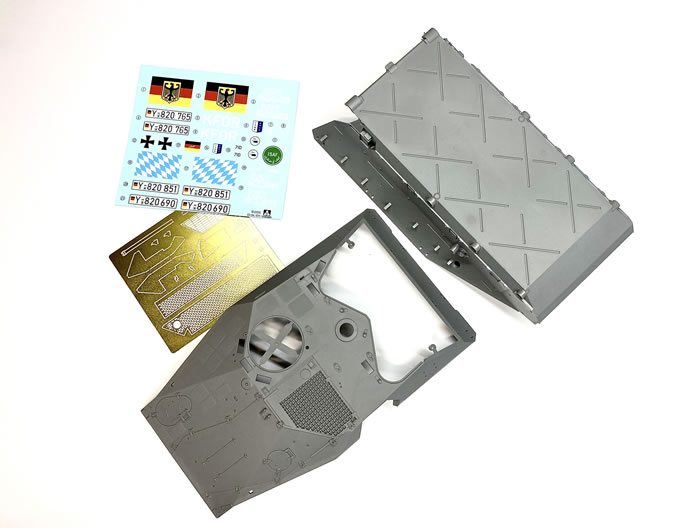 I must say that I was excited about this one as I love modern subjects, and this is a fascinating vehicle.
The model comes packed in a decent sized box with nice artwork on the front, and profile art and parts images on the sides.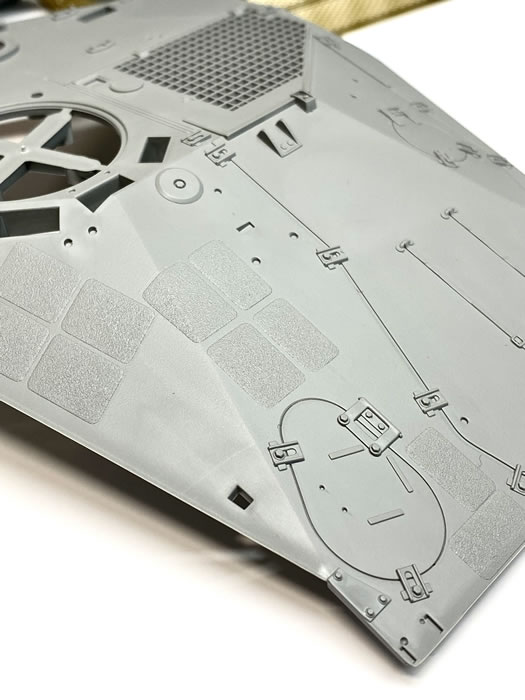 On opening the box, we are presented with 11 sprues of grey plastic parts, the upper and lower body parts, a clear sprue, a fret of photo-etched parts, a decal sheet and lastly a 16 page instruction booklet.
In total there are 785 parts, 460 of them being for the multi-part tracks.
Looking at the parts themselves, they are very clean and well moulded. They seem to be free of sinkholes, and ejector pin marks are in areas that will not be seen once assembled.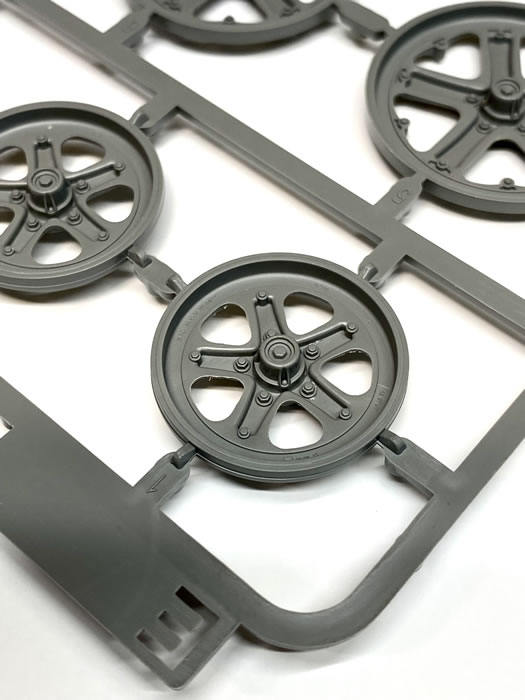 Surface textures are very nice with excellent raised bolt and rivet details, and anti-slip surface as per real vehicle.
The instructions are well illustrated and laid out, and easy to understand. There are 19 steps for the build and one step for the included figure.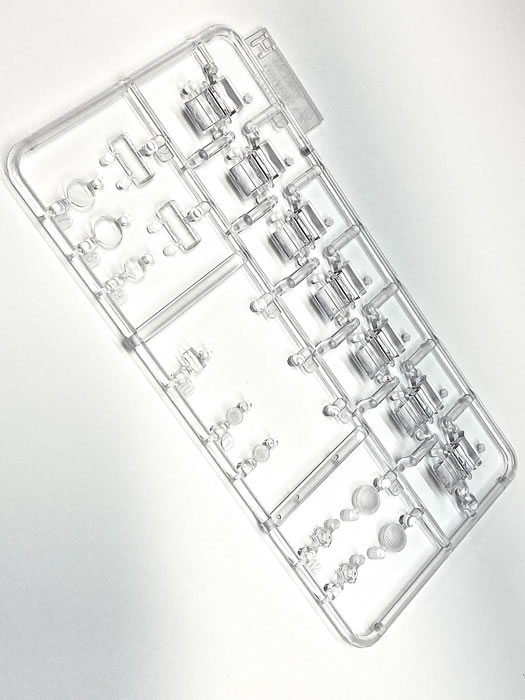 The build itself starts with the running gear and tracks. This will be the most time consuming part of the build with four parts per link, and will be workable once completed. I guess the bonus is at least they are in 1:16 scale and easy to handle.
Next are the upper details and side skirts and lastly the TOW weapons system.
I think this is going to turn out to be a great looking kit and even in 1:16, not overly large, maybe a little bigger than a 1:35 Tiger kit.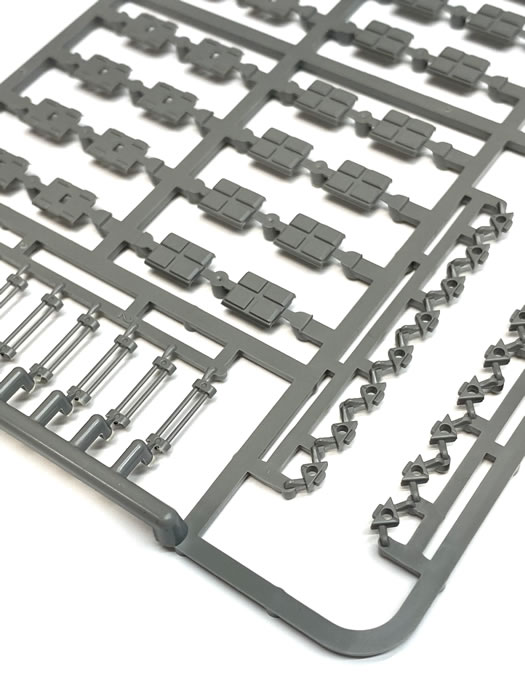 Also included in the kit is a figure to crew the vehicle that is made up from multiple parts. In total it comprises 25 parts. I think once assembled there will be some sanding and filling required due to the way it goes together, but other than that he will sit well with the vehicle.
There are three paint schemes. Two are in standard European tri-colour, Germany and Kosovo, and one is for Afghanistan 2011 in a two colours.
In summary, I think this is going to be a great build and a welcome kit to add to the collection.
I am also looking forward to the coming release of the MK20 variant with the 20mm gun.
Recommended
Purchased by reviewer. Takom kits are available online and from hobby shops worldwide.

Text and Images by Andrew Judson
Page Created 11 September, 2021
Page Last Updated 11 September, 2021