AMMO by Mig Jimenez Weathering and Painting Products
Reviewed by Brett Green


Summary
| | |
| --- | --- |
| Stock Number, Description & Price | AMMO by Mig Jiminez Shaders |
| Review Type: | First Look |
| Advantages: | Versatile and useful finishing products. |
| Disadvantages: | |
| Recommendation: | All Recommended |

F i r s t L o o k
AMMO by MIG Jimenez has released a batch of new painting and finishing products. Let's take a look in detail:
AMMO by MIG Jimenez
Dio Drybrush Paint
A.MIG-0604 - Panzer Grey
A.MIG-0611 - Medium Rust
A.MIG-0617 – Medium German Yellow
A.MIG-0619 - Earth
A.MIG-0621 – Light Metal
A.MIG-0622 – Gun Metal
AMMO's newest finishing product is a range of acrylic Dry Brush Paints.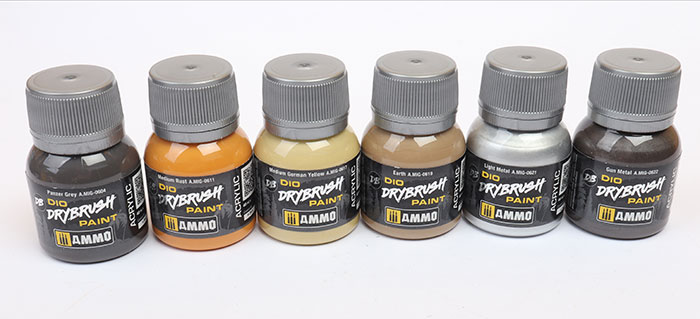 Who amongst us has not been found digging into the bottom of a jar of paint with the wooden end of a paint brush to extract the thick, congealed paint to use for dry brushing?
Well, AMMO has now saved us the trouble by providing a full bottle of thick acrylic paint in a big range of colours.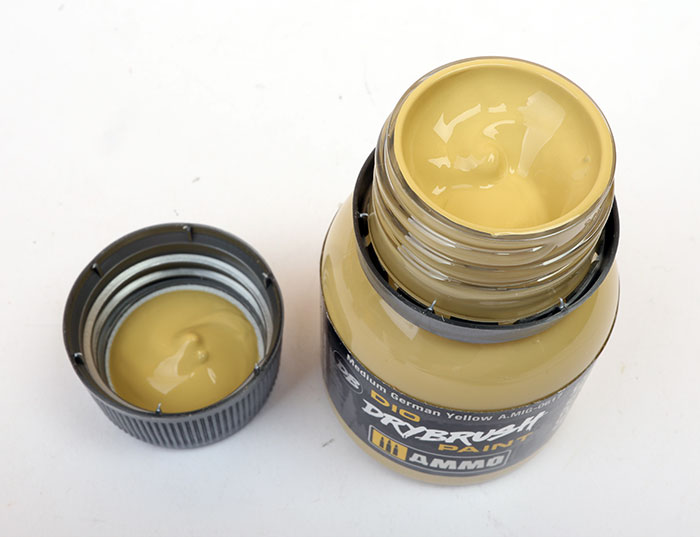 The range includes generic colours, camouflage shades and even metallics.
I confess that when I opened the box I thought it was a bit gimmicky, but on examining the paints more carefully I think they are actually a genuinely useful idea.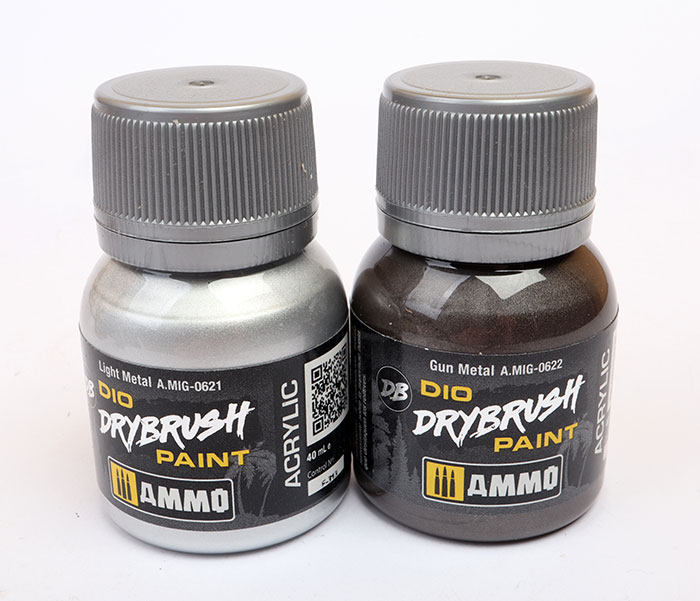 The metallic colours offer some really interesting possibilities too. I'll certainly be using some of these on my next project. I'll buy the White dry brush paint too so that I can mix multiple light shades.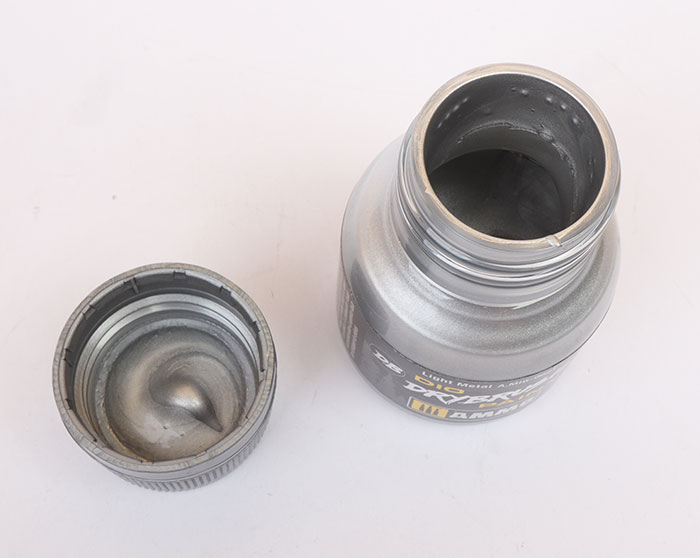 You'll never run out of the thick paint on the lid or at the bottom of the jar again!
---
AMMO by MIG Jimenez
Mud Effects Solution Set
Item No. A.MIG-7807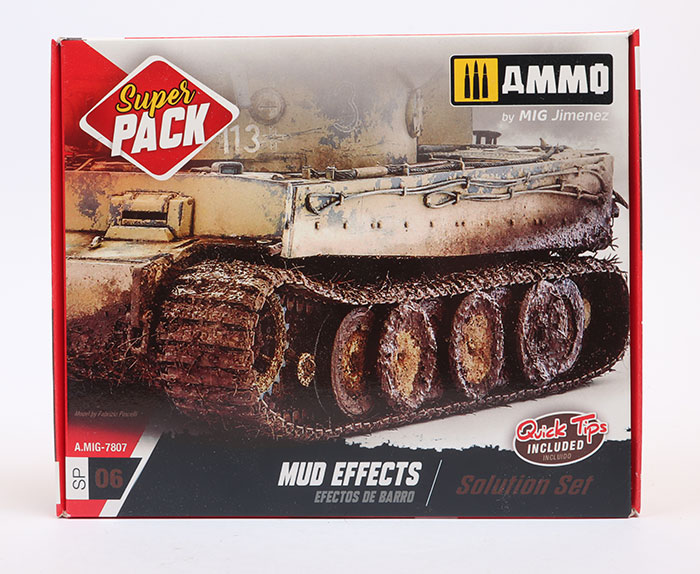 This bumper set supplies a big selection of acrylic and enamel mud weathering products.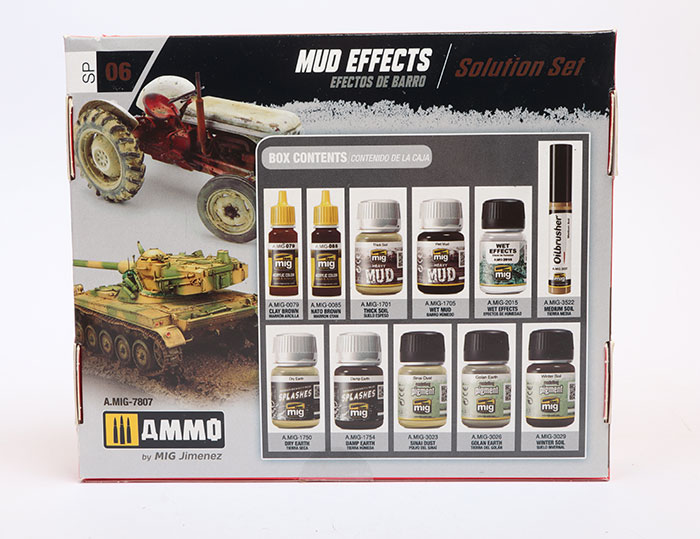 AMMO supplies a double-sided cardboard sheet with captioned quick tips in full colour.
Contents of this set are: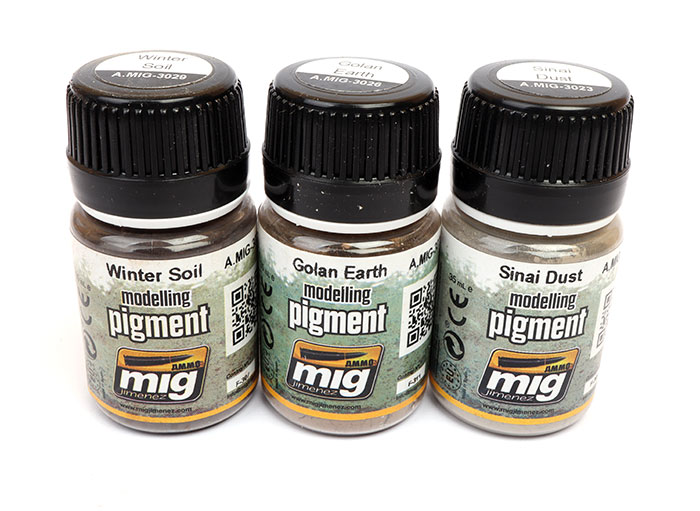 Three Pigment sets covering pale to dark shades of earth and dust.
Pigment A.MIG-3023 – Sinai Dust
Pigment A.MIG-3026 – Golan Earth
Pigment A.MIG-3029 – Winter Soil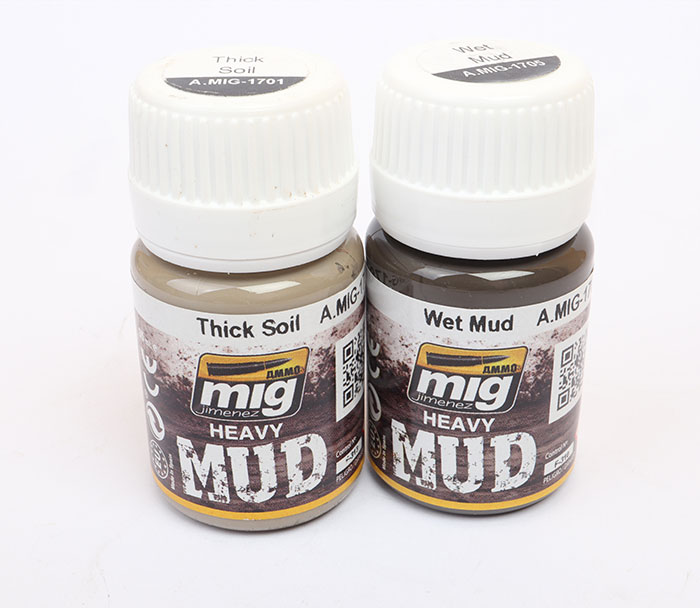 Two bottles containing thick, enamel-based mud colours.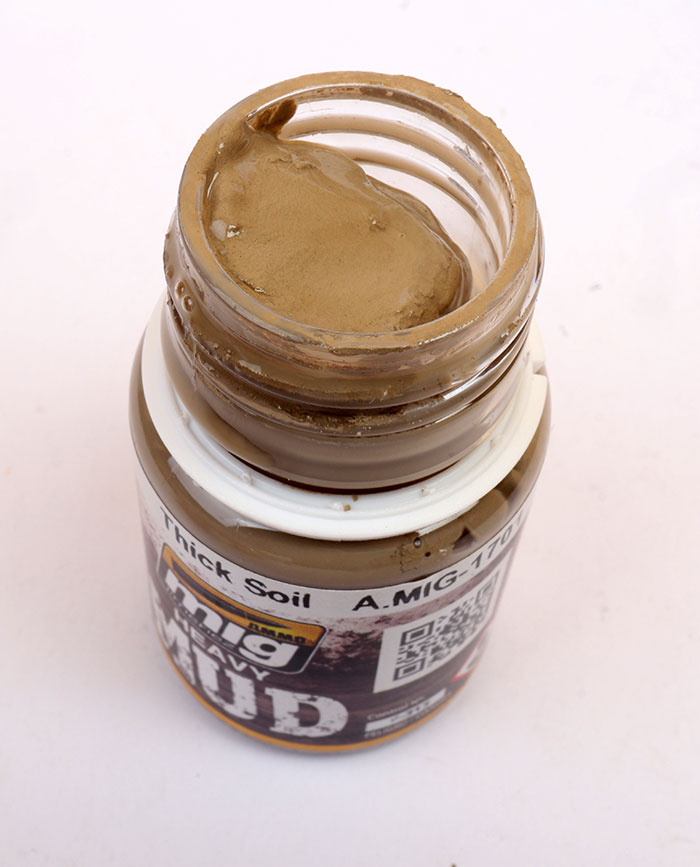 You'll be able to accumulate this thick mud in layers and different colours for a structural effect.
Heavy Mud A.MIG-1701 – Thick Soil
Heavy Mud A.MIG-1705 – Wet Mud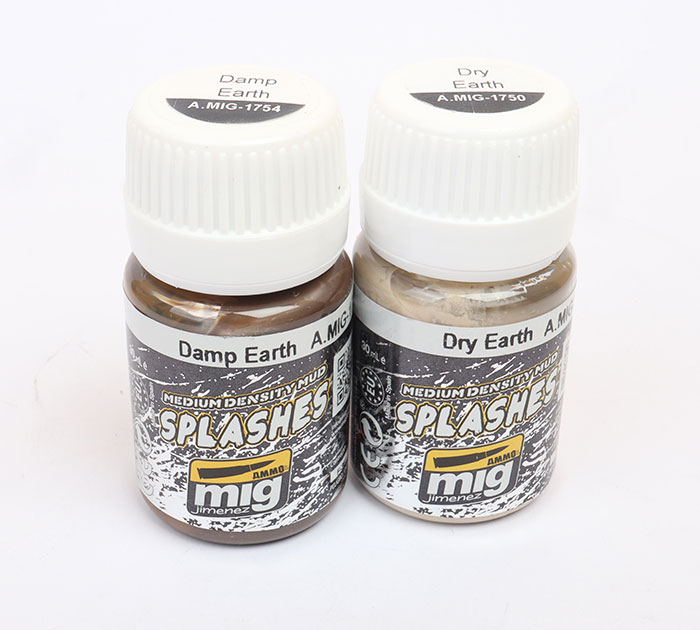 Two bottles of Medium Density Mud Splashes. These may be flicked from a flat brush using the handle of another brush or an airbrush.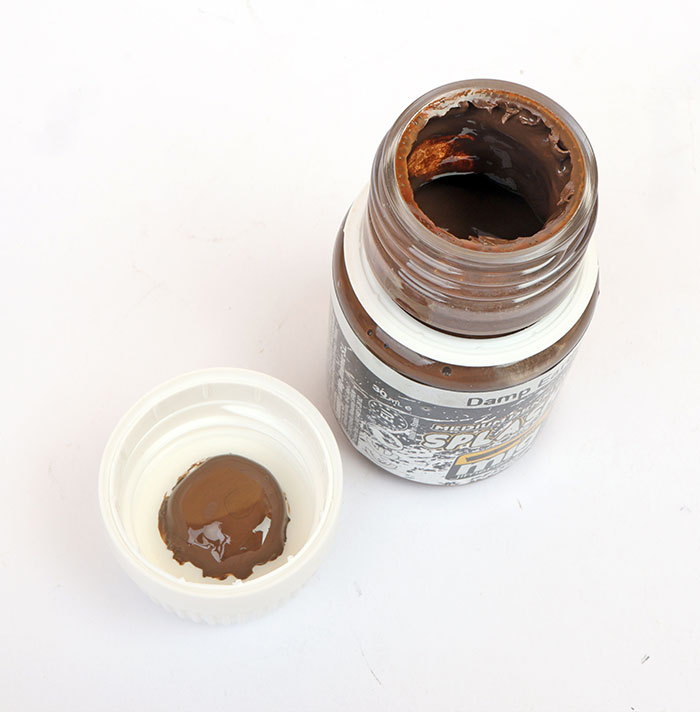 They may also be applied directly where thicker mud is not appropriate. I think I will also try the Dry Earth applied directly to tracks, then wiped off with a clean cloth.
Medium Density Mud Splashes A.MIG- 1750 – Dry Earth
Medium Density Mud Splashes A.MIG- 1754 – Damp Earth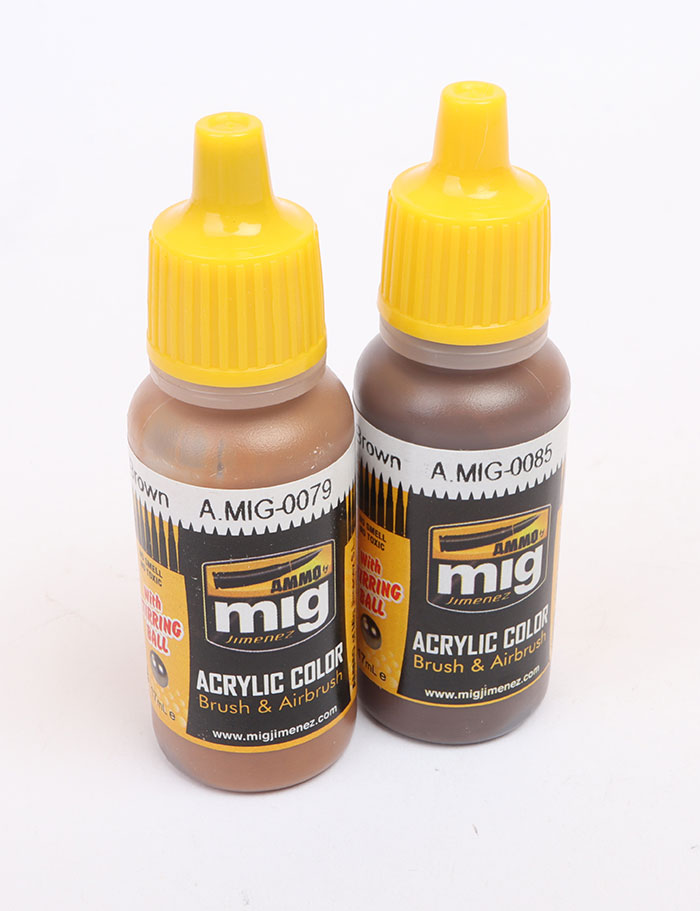 Two bottles of acrylic earth-coloured paints – pretty self-explanatory.
Acrylic Paint A.MIG-0079 – Clay Brown
Acrylic Paint A.MIG-0085 – NATO Brown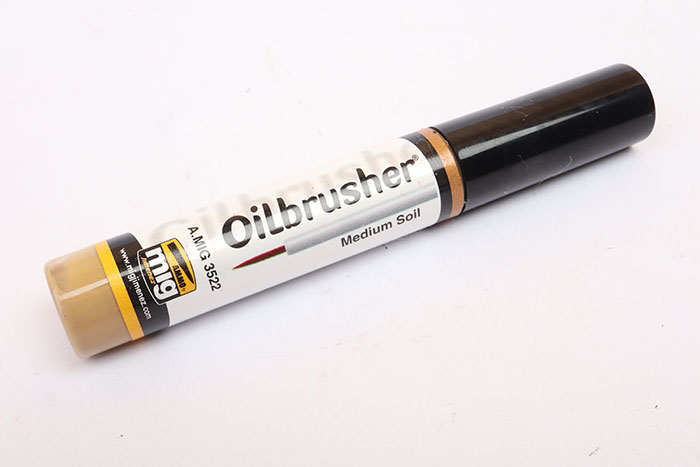 One Oilbrusher set.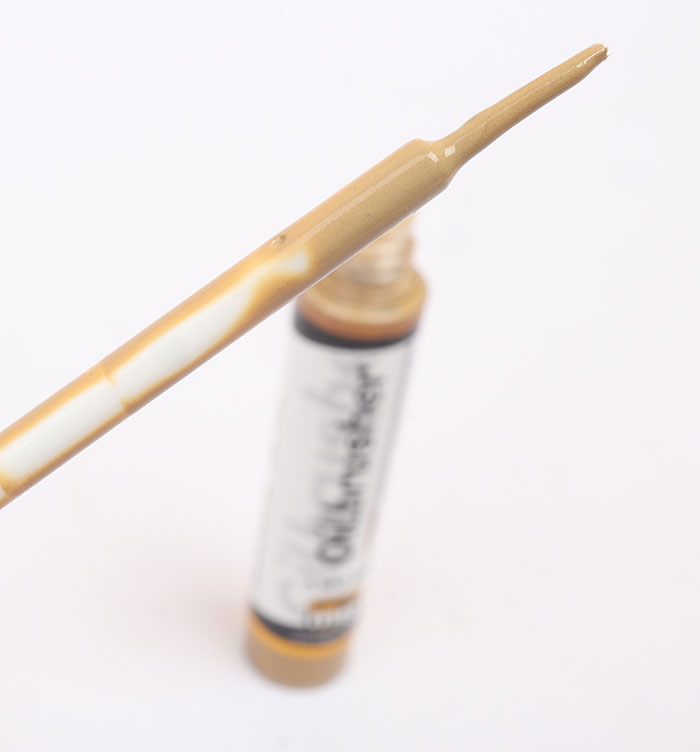 This has an integrated brush inside the lid that may be used to apply dirt and mud effects to very specific areas.
Oilbrusher A.MIG-3522 – Medium Soil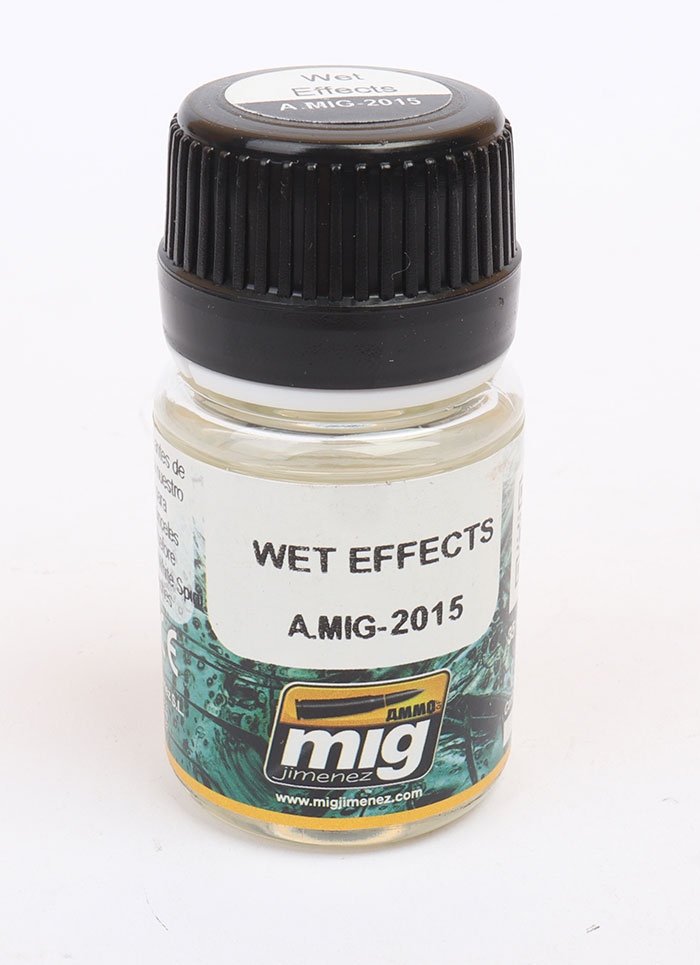 Wet Effects will allow you to maintain a glossy wet look to specific areas of mud and dirt.
Wet Effects A.MIG-2015
There are many interesting weathering possibilities in this box. You'll have fun experimenting with all sorts of mud and dirt application techniques. I know that I will!
---
AMMO by MIG Jimenez
British WWII Uniforms Figures Set
Item No. A.MIG-7033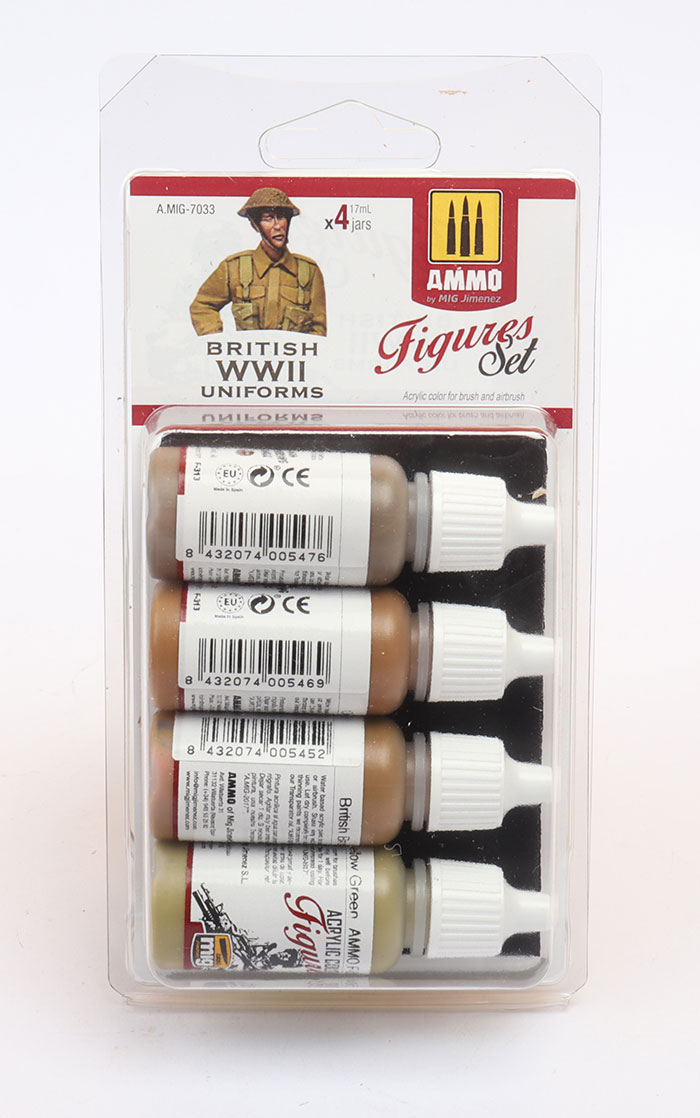 Here's a very useful set for anyone who makes WWII British figures.
Four acrylic paints are included:
AMMO F-504 – Yellow Green (for webbing)
AMMO F-545 – British Brown (uniform colour)
AMMO F-546 – Ochre Brown (uniform variation)
AMMO F-547 – Yellow Green (pale uniform shade for dry-brushing)
The paints are packaged in a clear plastic box. Full colour panting instructions are included.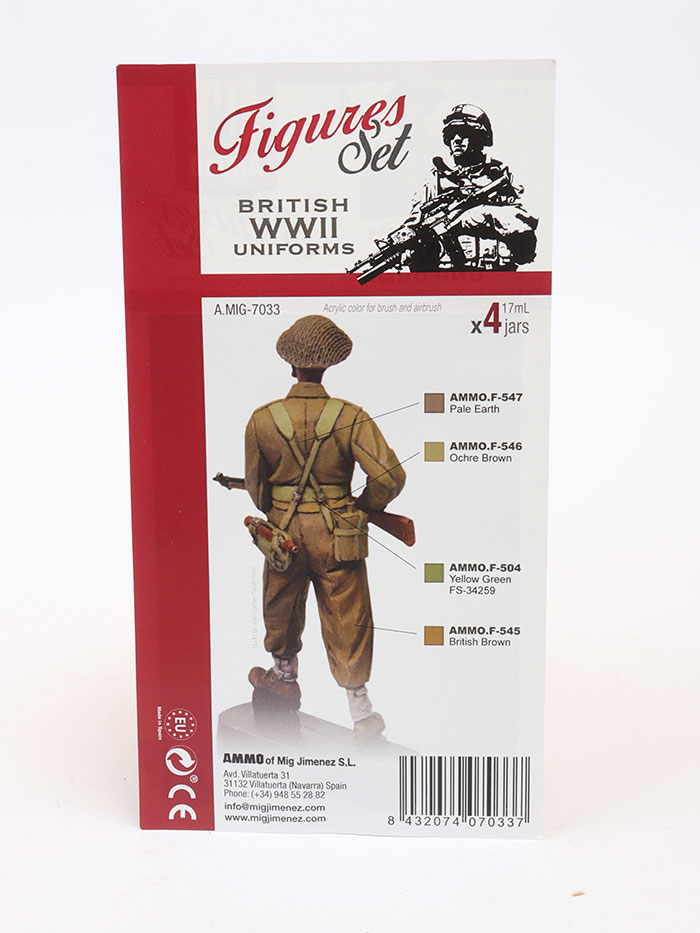 All of these new painting and weathering products from AMMO by MIG Jimenez
will be useful to armour and figure modellers.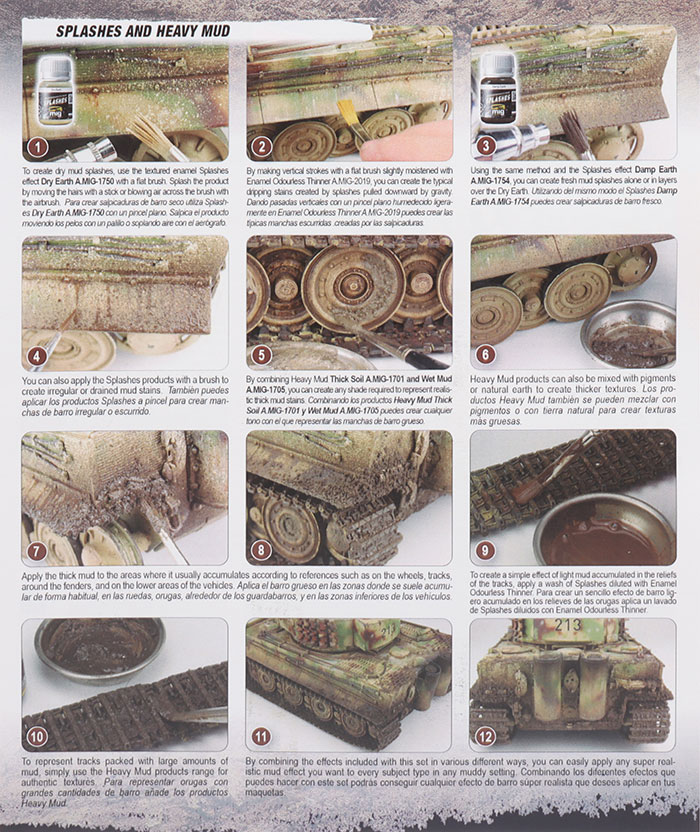 All Recommended
Thanks to AMMO by Mig Jimenez for the samples https://www.migjimenez.com/en/


---