AMMO by Mig Jimenez Weathering and Painting Products
Reviewed by Brett Green


Summary
| | |
| --- | --- |
| Stock Number, Description & Price | AMMO by Mig Jiminez (see details below) |
| Review Type: | First Look |
| Advantages: | Versatile and useful finishing products. |
| Disadvantages: | |
| Recommendation: | All Recommended |

F i r s t L o o k
AMMO by MIG Jimenez has released a batch of new painting and finishing products. Let's take a look in detail:

Tracks & Wheels Solution Set
Item No. A.MIG-7808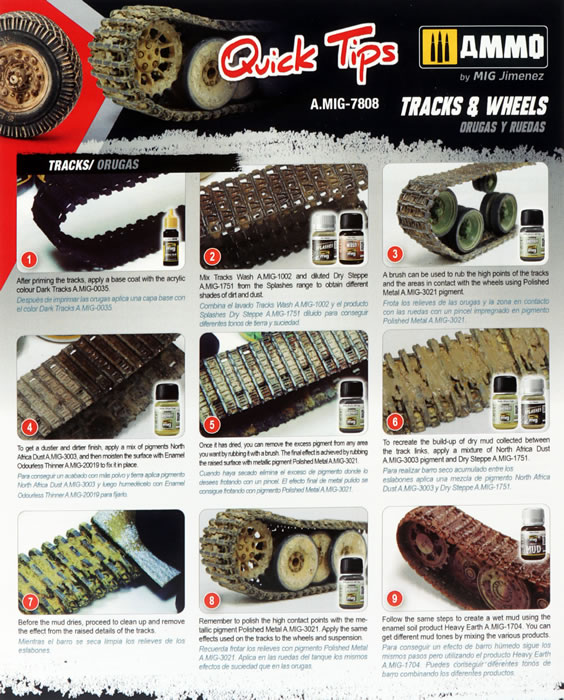 This bumper set supplies a big selection of acrylic and enamel mud weathering products.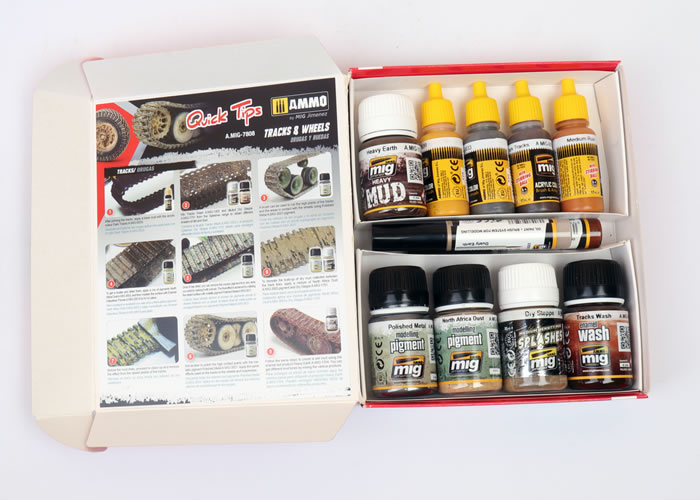 AMMO supplies a double-sided cardboard sheet with captioned quick tips in full colour.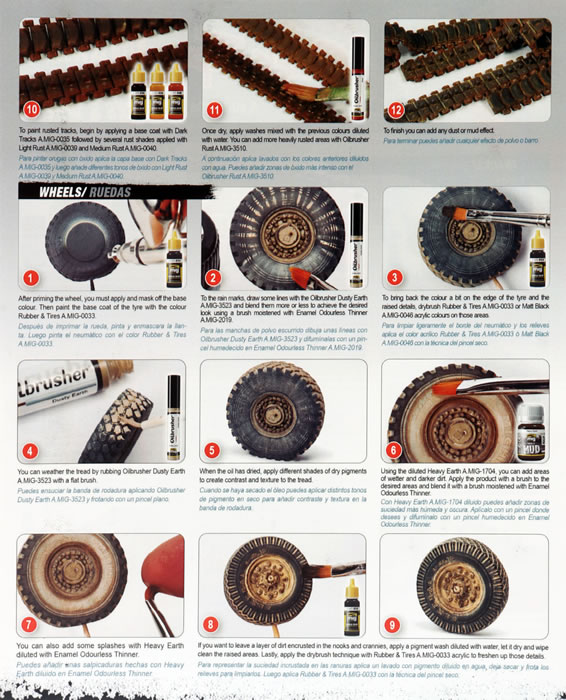 Contents of this set are:
Two Pigment sets covering dust and polished metal.
Pigment A.MIG-3003 – North Africa Dust
Pigment A.MIG-3021 – Polished Metal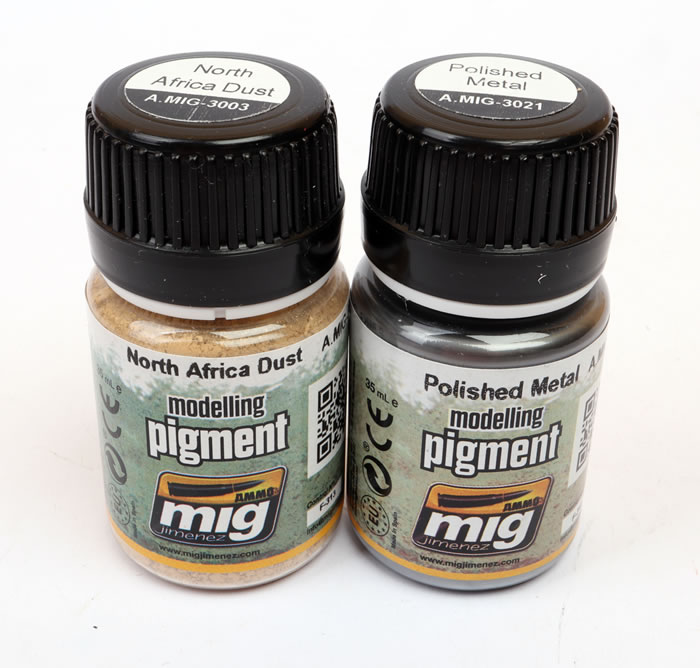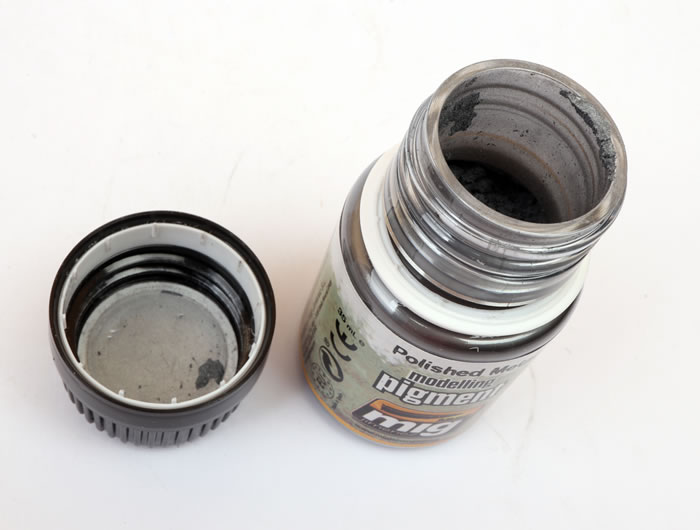 One bottle containing thick, enamel-based mud colours. You'll be able to accumulate this thick mud in layers and different colours for a structural effect.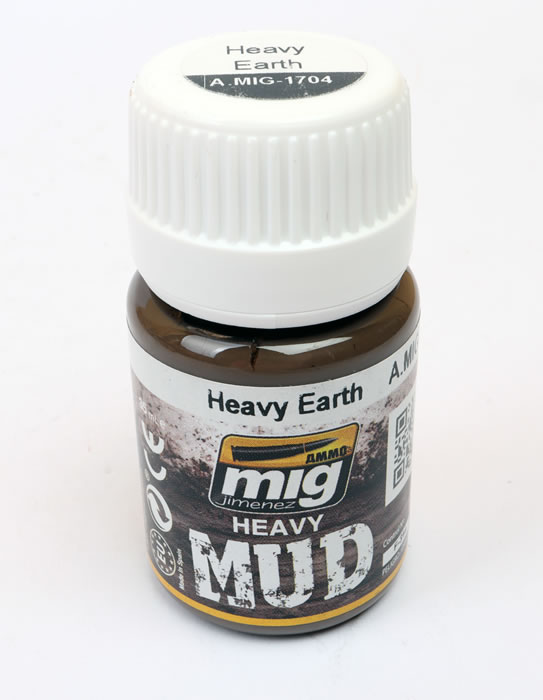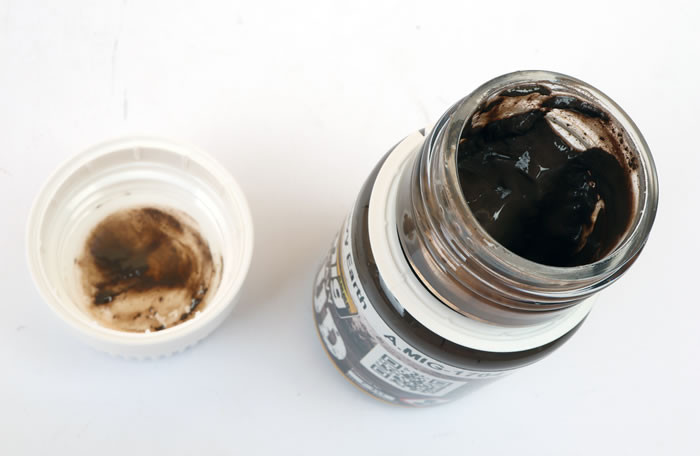 Heavy Mud A.MIG-1704 – Heavy Earth
One bottle of Medium Density Mud Splashes.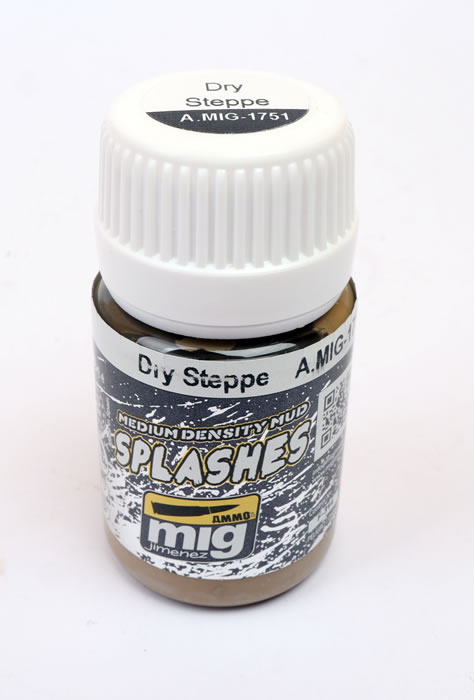 These may be flicked from a flat brush using the handle of another brush or an airbrush. They may also be applied directly where thicker mud is not appropriate. I think I will also try the Dry Steppe applied directly to tracks, then wiped off with a clean cloth.
Medium Density Mud Splashes A.MIG- 1751 – Dry Steppe
Four bottles of acrylic earth-coloured paints – these are pretty self-explanatory.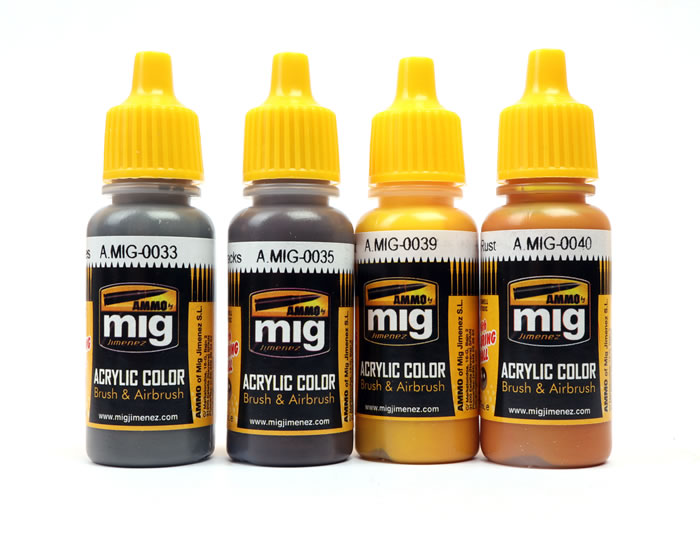 Acrylic Paint A.MIG-0033 – Rubber & Tires
Acrylic Paint A.MIG-0035 – Dark Tracks
Acrylic Paint A.MIG-0039 – Light Rust
Acrylic Paint A.MIG-0040 – Medium Rust
Two Oilbrusher sets.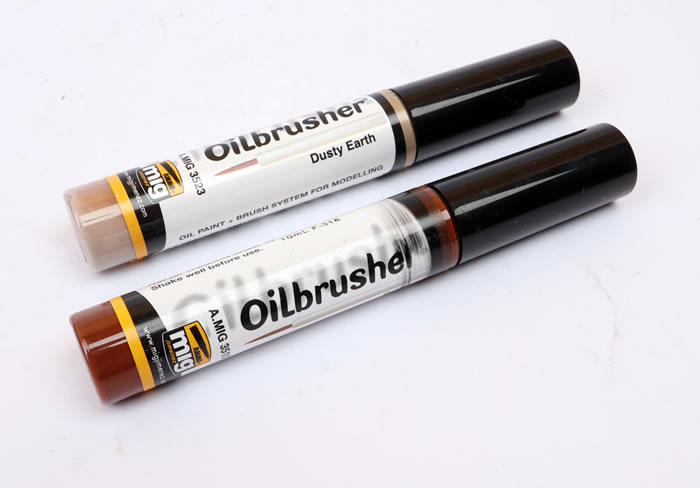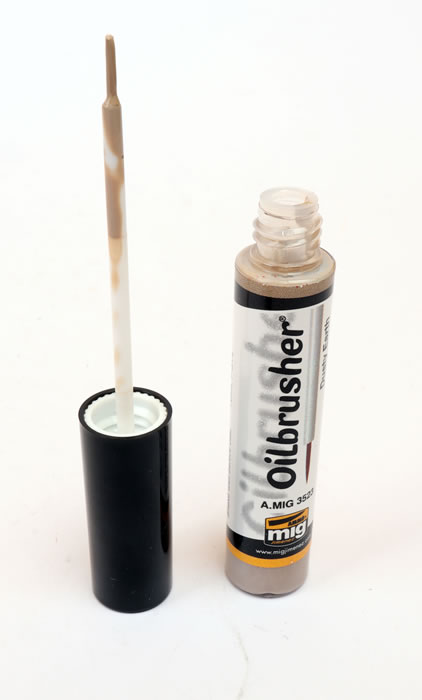 These have an integrated brush inside the lid that may be used to apply dirt and mud effects to very specific areas.
Oilbrusher A.MIG-3523 – Dusty Earth
Oilbrusher A.MIG-3510 – Rust
One Enamel Wash for an overall dark wash effect.
Enamel Wash A.MIG-1002 – Track Wash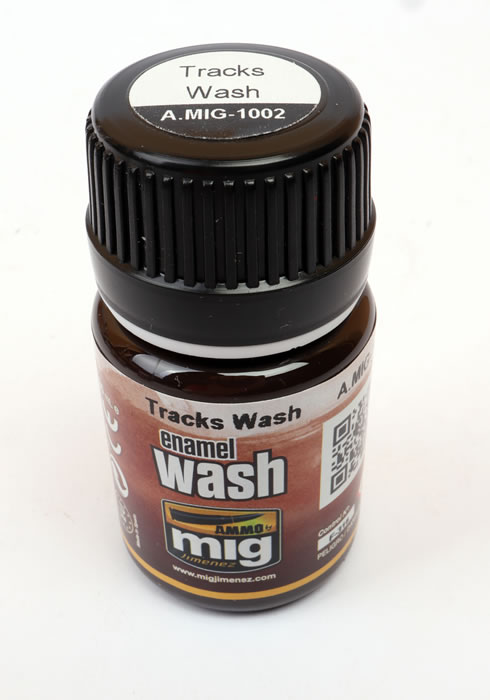 There are many interesting painting and weathering possibilities for your tracks and running gear in this box. You'll have fun experimenting with all sorts of mud and dirt application techniques. I know that I will!
---
AMMO by MIG Jimenez
US Vietnam Uniform Figures Set
Item No. A.MIG-7034
Here's a very useful set for anyone who paints US Vietnam War-era figures.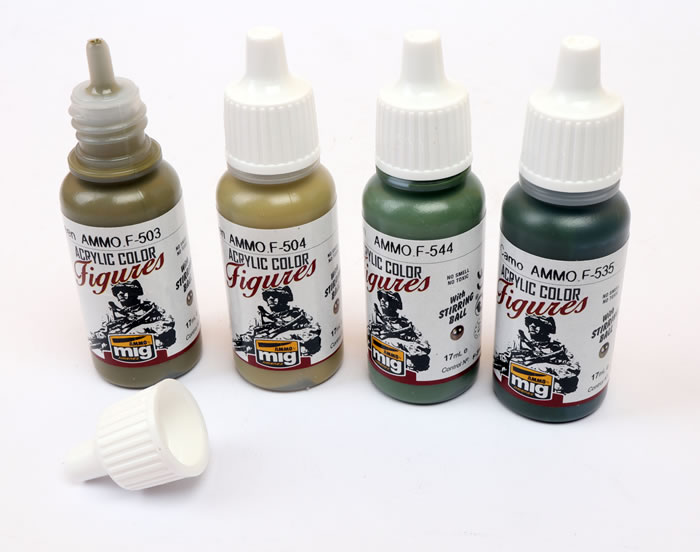 Four acrylic paints are included:
AMMO F-503 – Dark Olive Green (scarf and uniform variation)
AMMO F-504 – Yellow Green (webbing)
AMMO F-535 – Italian Green Camo (packs and uniform variation)
AMMO F-554 – Pacific Green (uniform colour)
These will be best suited to single-colour US Army and Marines uniforms.
The paints are packaged in a clear plastic box. Full colour panting instructions are included.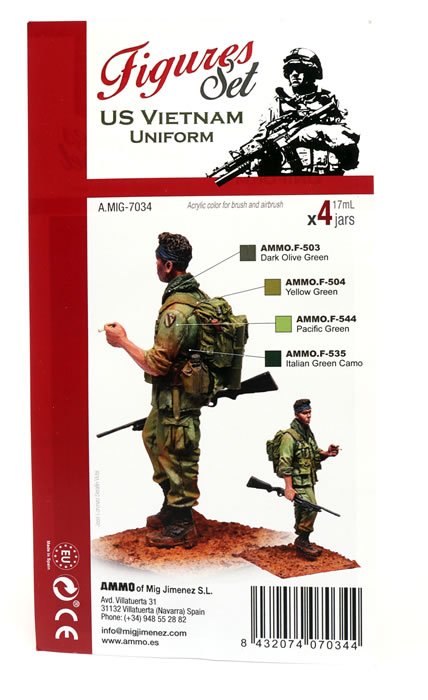 ---
Masking Sheets
AMMO by Mig Jimenez

Item No. A.MIG-8045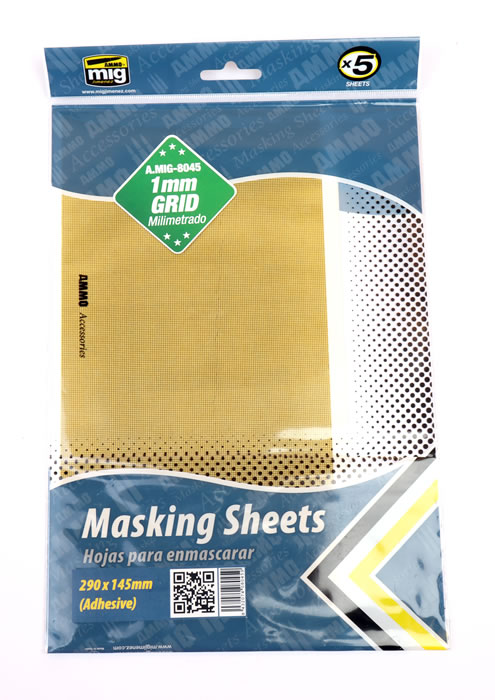 Now here's an interesting idea. AMMO by Mig Jimenez has released a pack of five self-adhesive masking sheet, each with the dimensions of 290 mm x 145 mm.
They are printed on a yellow background and feature a 1mm grid pattern over the entire sheet.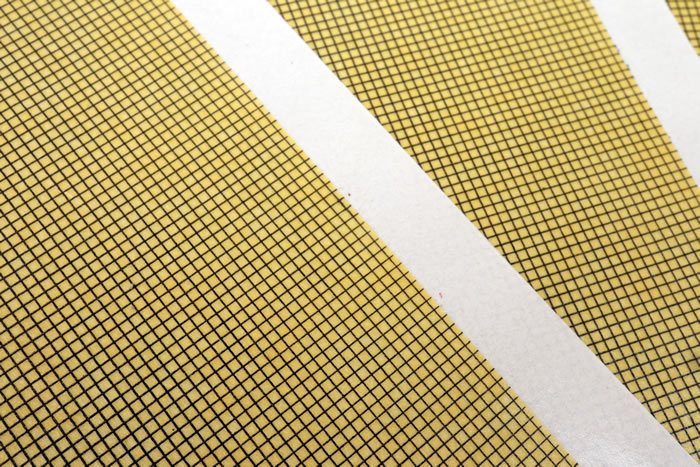 This will make it easy to cut the masks into the precise dimensions that you need for your masking project.
The masking sheets are packed into a resealable plastic bag.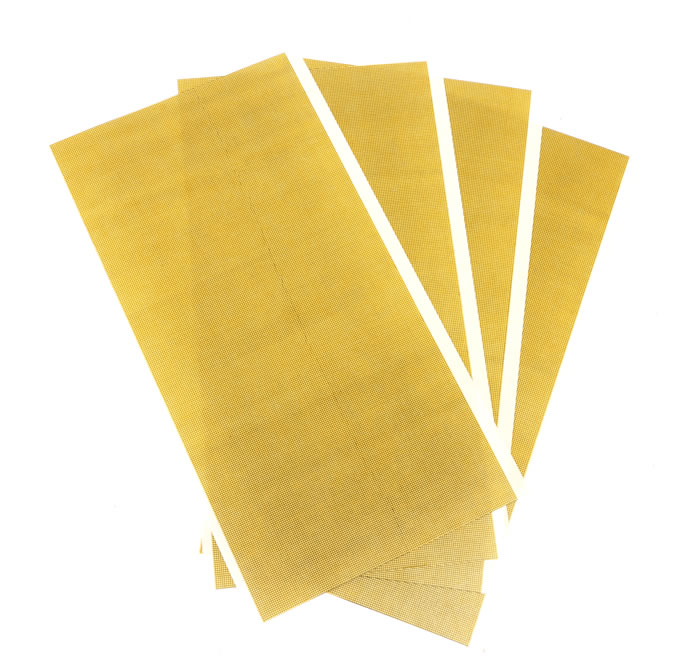 This will be a handy accessory for anybody who uses masks for custom markings, letters, numbers, camouflage patterns and more.
All Recommended
Thanks to AMMO by Mig Jimenez for the samples https://www.migjimenez.com/en/


---