Home > Reviews > Other > AMMO by Mig Jim

e

nez

Weathering and Painting Product Roundup - November 2021
AMMO by Mig Jimenez
Weathering and Painting Product Roundup
November 2021
Reviewed by Brett Green


Summary
| | |
| --- | --- |
| Stock Number, Description & Price | AMMO by Mig Jiminez (see details below) |
| Review Type: | First Look |
| Advantages: | Versatile and useful finishing products. |
| Disadvantages: | |
| Recommendation: | A wide selection of painting and finishing products. |

F i r s t L o o k
AMMO by MIG Jimenez has released a batch of new finishing products. Let's take a look in detail:
Softouch Velvet Masking Sheets
Item No. A.MIG-8244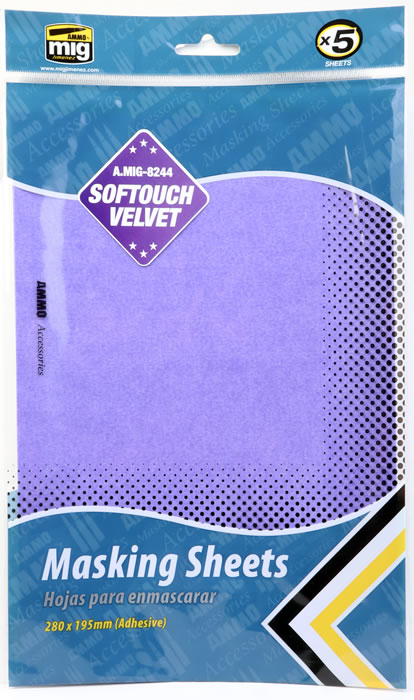 AMMO by Mig Jimenez has expanded their Masking Sheet range with a new release.
This is a pack of five self-adhesive masking sheets in a purple colour with an almost flock texture. AMMO has labelled this "Softouch Velvet".
Each sheet is 290 mm x 145 mm with the adhesive velvet finish on the front and a white backing sheet.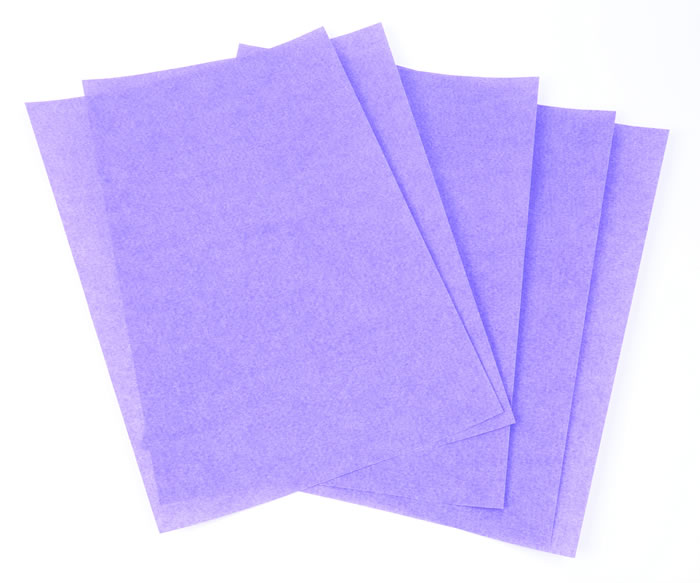 I confess that I was a bit mystified about the unusual violet velvet finish at first, but their purpose became clear after peeling the backing sheet off and laying it over a printed page. The velvet masking sheet is very translucent, allowing the modeller to trace the pattern below or cut directly with a knife or scissors with the masking material in place.
The velvet sheet is also very low in tackiness, so once the mask is traced or cut it may be lifted from the source without any difficulty. The self-adhesive material leaves no residue either.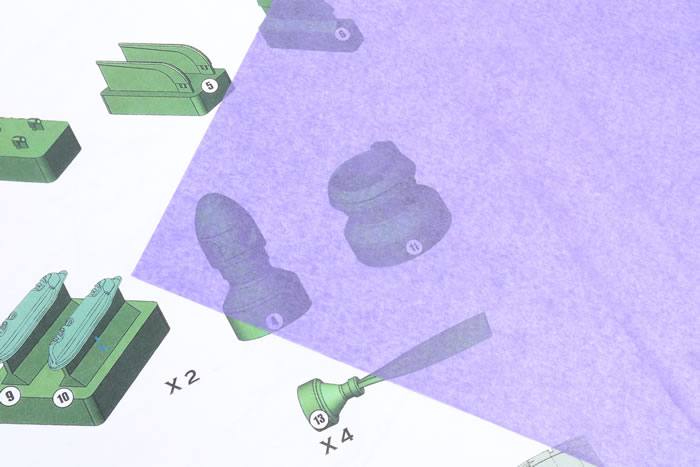 The mask can then be easily transferred to your model.
The masking sheets are packed into a resealable plastic bag.
This will be a handy accessory for anybody who uses masks for custom markings, letters, numbers, camouflage patterns and more.
Recommended
---

Acrylic Washes
AMMO by MIG Jimenez has added a new acrylic wash to their ever-growing range of painting and finishing products.
Washes are often based on thinned oil or enamel paints. These are excellent for blending and shading, but their disadvantages include their strong smell, potential toxicity and long drying times.
This new range of acrylic washes will avoid all these issues.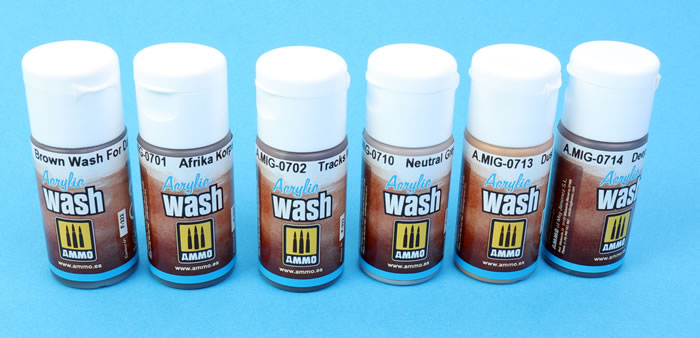 The washes are individually packed into 15ml plastic bottles with a small opening to allow precise dosage without waste. The bottles are topped with a resealable cap.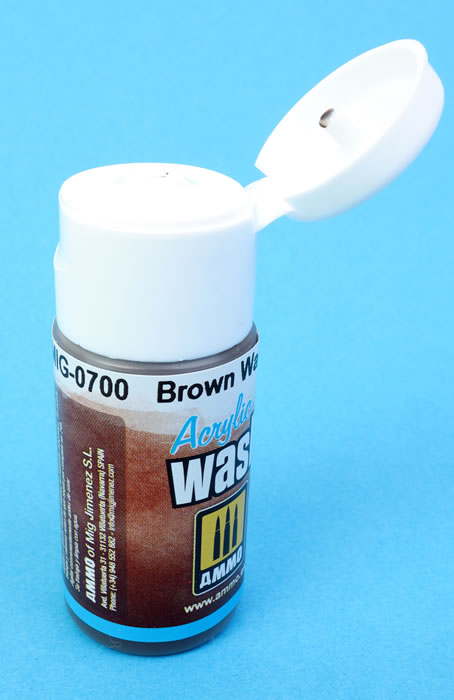 AMMO by MIG Jimenez has supplied six samples, although the range includes 15 different colours in total . The specific washes reviewed here are:
A.MIG-0700 – Brown Wash
A.MIG-0701 – Afrika Korps Wash
A.MIG-0702 – Tracks Wash
A.MIG-0710 – Neutral Grey Wash
A.MIG-0713 – Dust Wash
A.MIG-0714 – Deep Grey Wash
AMMO has produced an online guide to using these acrylic washed. You can find it here https://www.migjimenez.com/img/cms/PDF/AMMO_Acrylic-Enamel-Washes.pdf
Recommended.
---
Flecktarn German Camouflage
Item No. A.MIG-7037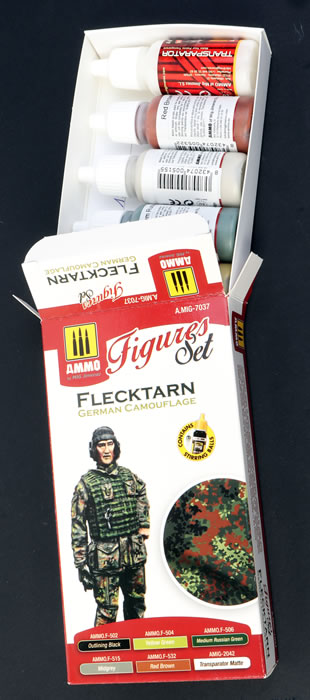 Here's a very useful set for anyone who paints modern-era NATO and specifically German figures. This is Item No. A.MIG-7037, Flecktarn German Camouflage.
Six acrylic paints are included:
AMMO F-502 – Outlining Black
AMMO F-504 – Yellow Green
AMMO F-506 – Medium Russian Green
AMMO F-515 - Midgrey
AMMO F-532 – Red Brown
AMMO AMIG-2042 Transparator Matte
They are packed in a cardboard box.
The box contains two large images of a painted figure – a front view on the front and the rear on the back – plus a detail view of the Flecktarn painting pattern.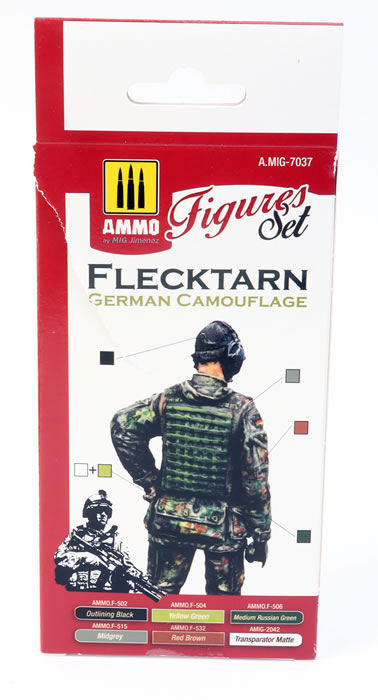 The paints themselves are contained in a familiar shaped squeezable plastic bottle with screw cap. They have a metal rattle ball inside to make sure the paint will be thoroughly mixed after shaking the bottle.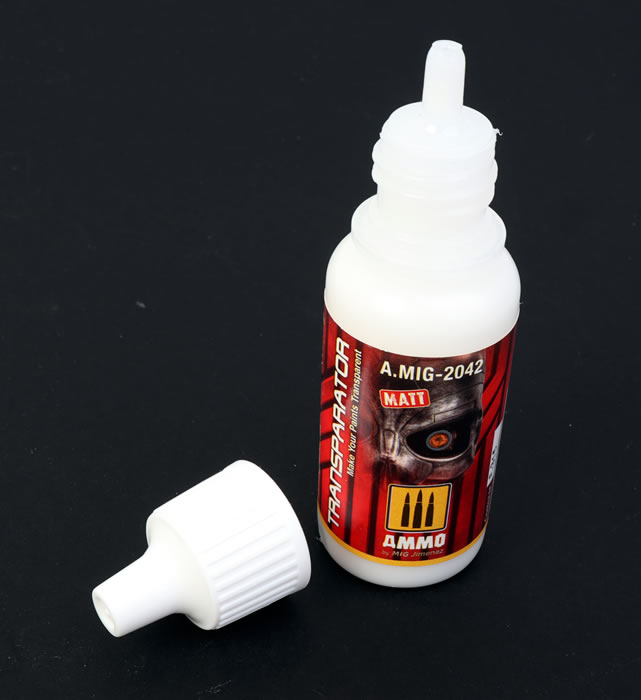 This new uniform painting set from AMMO by MIG Jimenez will be useful to armour and figure modellers. Although the colours have been specifically selected for the distinctive German Flecktarn camouflage, they will also be appropriate for other modern and Cold War NATO and even Warsaw Pact uniforms.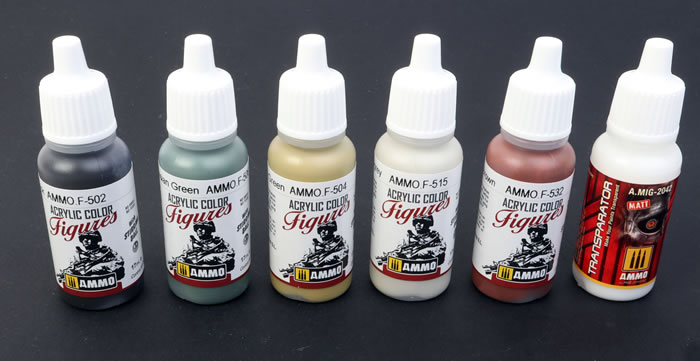 All the paints are also available separately, including the Transparator matt varnish. I will be interested to try out this flat finish on my next figure project.
Recommended.

Thanks to AMMO by Mig Jimenez for the samples https://www.migjimenez.com/en/


---