AMMO by Mig Jimenez Sanding Sticks and Remover Sponges
Reviewed by Brett Green


Summary
Stock Number and Description

AMMO by Mig Jiminez - Sanding Sticks and Remover Sponges

Prince and Availability:

All available online from AMMO's website
and specialist retailers worldwide and online

Review Type:

First Look

Advantages:

Versatile and useful finishing products.

Disadvantages:
Recommendation:

All Recommended

F i r s t L o o k
AMMO by MIG Jimenez has sent some interesting new finishing products for review:
1. Sanding Sticks
AMMO's newest finishing product is a range of sanding sticks.
I have a jar full of sanding sticks of various grits and sizes on my modelling desk. Some of these are generic chemist shop emery boards but most are specialised modelling sanding sticks. My favourites were always the Squadron multi-grit sanding sticks, and these seemed to last the longest too.
However, my collection of sanding sticks is starting to look a bit sad, so AMMO's three new sanders have arrived just in time!
Each of the three sanding sticks have multiple grits on their surfaces. Here are the details:
A.MIG-8563 – Standard Sanding Stick.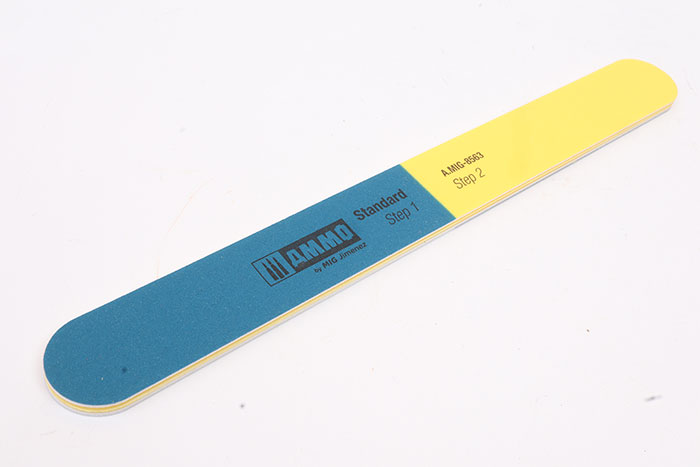 This standard sanding stick will be a familiar size to modellers. Dimensions are approximately 18mm wide, 3.5mm thick and 178mm at its longest. It features a firm but flexible sponge backing, as do each of the three sticks reviewed here.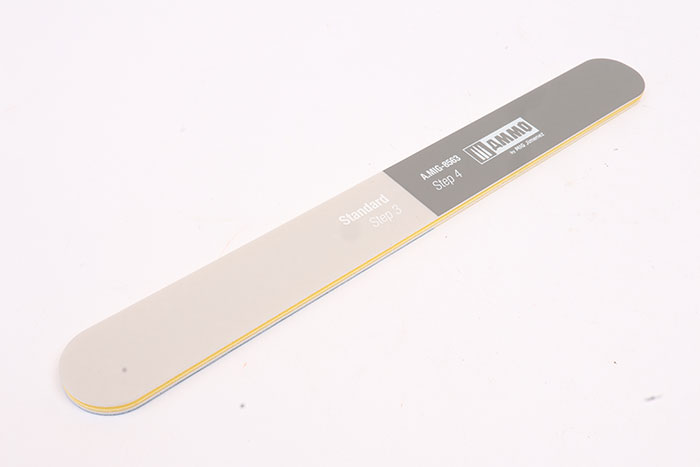 This standard sanding stick has two different grits on each of its two faces – 180, 320, 600 and 2000. These are labelled Steps 1 to 4 in descending order of grit. The 180 is quite coarse and the 2000 grit is pretty much a polishing stick, so you have a nice one-stop sanding tool here.
---
A.MIG-8563 – Multipurpose Sanding Stick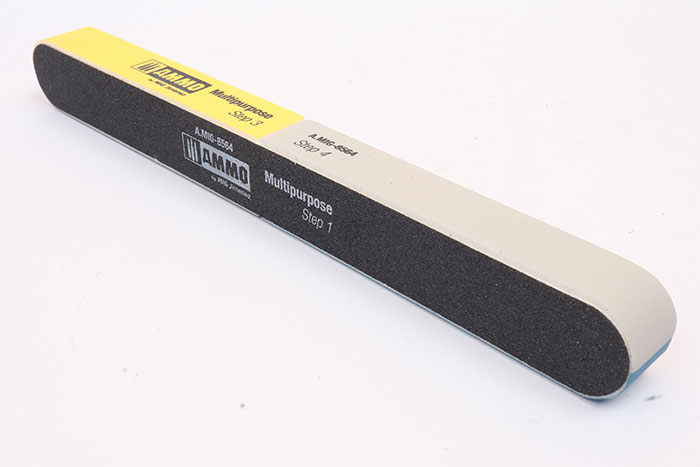 This is a thicker sanding stick with six grits on its four faces – 150, 240, 320, 600, 1200 and 2000. The four faces are all usable sizes with widths of approximately 19mm and 14mm. One full 14mm face is dedicated to the coarse 150 grit, and the other full 14mm face features the 600 grit. The other two 19mm faces have two grits each.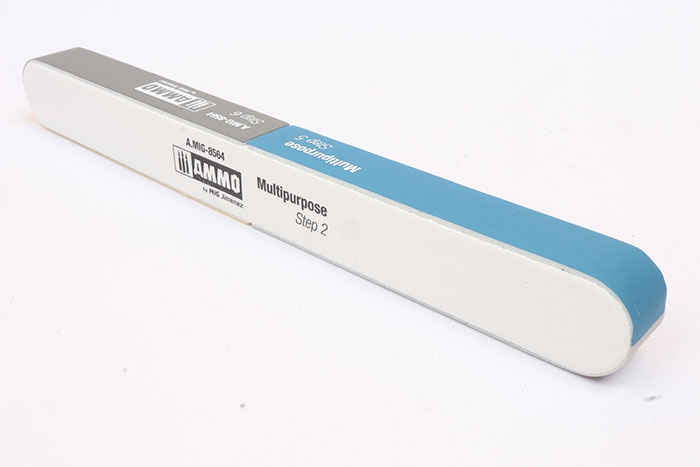 This is another good all-purpose sanding stick, replacing multiple single sticks.
---
A.MIG-8563 – Large Surface Sanding Stick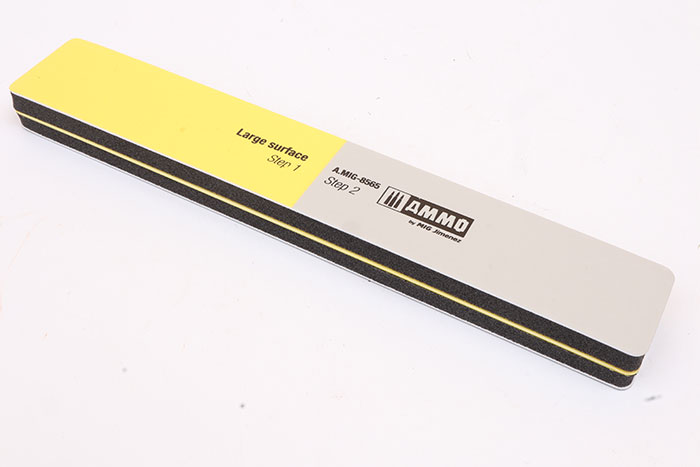 The final sanding stick on review here is labelled Large Surface. It is wider than the first two at around 28mm on its two sanding surfaces, with two grits on one face – 320 and 600 – and 4000 on the entire surface of the other side. 4000 is a proper polishing grit. This stick will be handy for larger surfaces and general final finishing.
These are all very useful sanding sticks and they will be able to retire a bunch of individual grit sticks in your current collection. These three are going straight into my sanding stick jar!
---
2. Remover Sponges for Washes and Pigments
Here's an interesting idea – sponges to remove excess washes and pigments.
Three different sponge sets have been sent for review: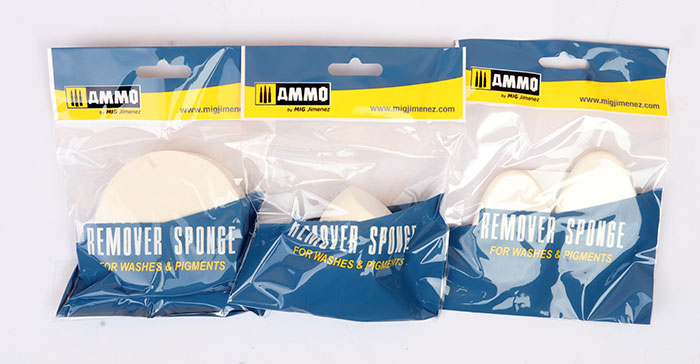 Item No. A.MIG-8560 – Wedged Drop Sponge.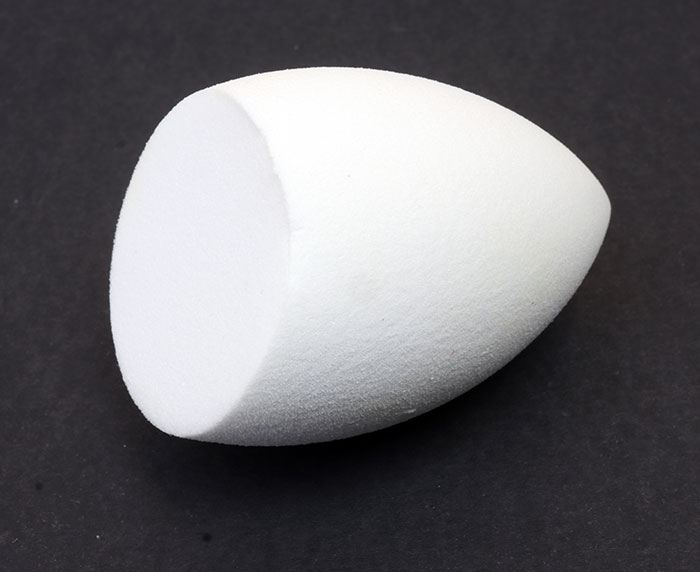 This sponge is a three-dimensional teardrop shape with an angled wedge cut off the bottom.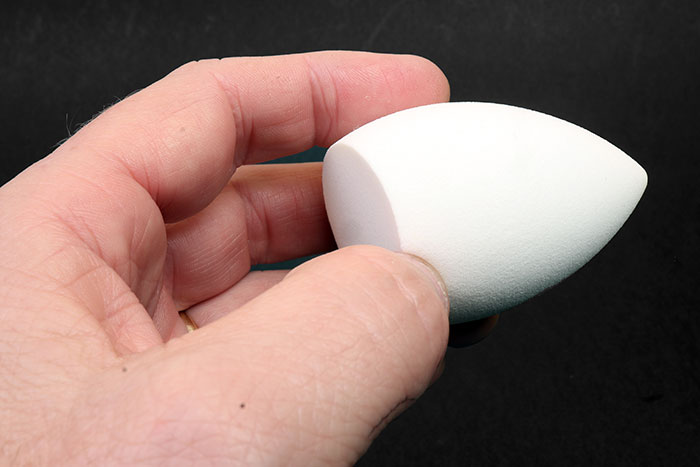 This will be a versatile shape for dabbing off excess liquids or pigments.
---
Item No. A.MIG-8561 – Round Sponge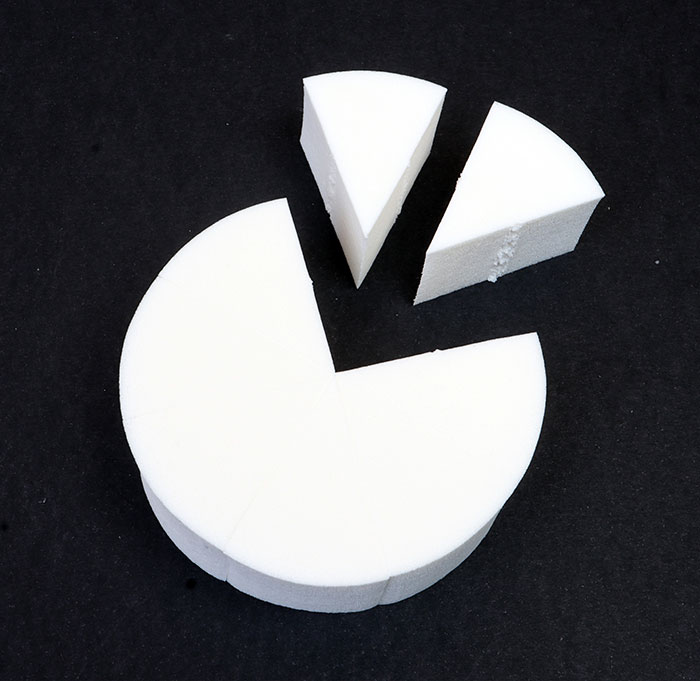 This is a round sponge with a diameter of 80mm and around 23mm thick. The sponge is partially die-cut into eight wedges. These are attached together via thin membranes so they may easily be pulled apart into the eight individual wedges.
---
Item No. A.MIG-8562 – Teardrop Sponge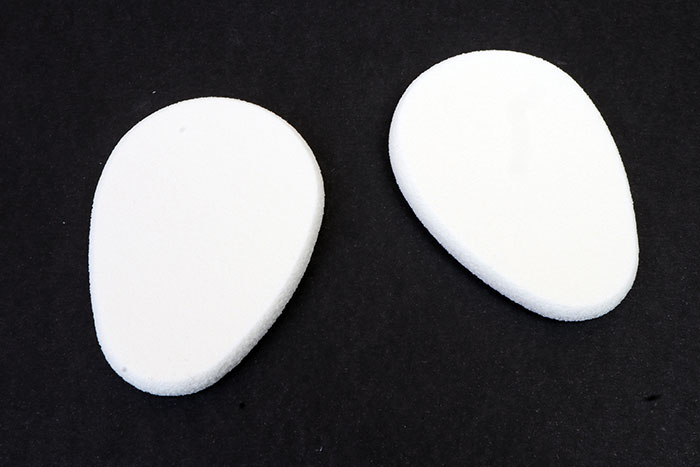 Two egg-shaped flat sponges are included in this set – 47mm at the widest point, 67mm long and just 8mm thick.
These are three handy sponges for clean-up and weathering. They may also be cut into smaller pieces for more precise work.
All Recommended
Thanks to AMMO by Mig Jimenez for the samples https://www.migjimenez.com/en/


---