FC Model Trend Roundup
September 2021
Reviewed by Brett Green


Summary
Stock Number, Description & Price

FC Model Trend Item Nos.:

Plus shipping, all available online from FC Model Trends website)

Media and Contents:

See details below

Review Type:

First Look

Advantages:

Versatile and useful accessories and updates.

Disadvantages:

Some cleanup required on a few of the sets.

Recommendation:

A wide selection of high quality upgrades and accessories.

F i r s t L o o k
FC Model Trend has released a batch of updates and accessories. Let's take a look in detail:

Modern British AFV Antennas
1:35 scale
Item No. 35856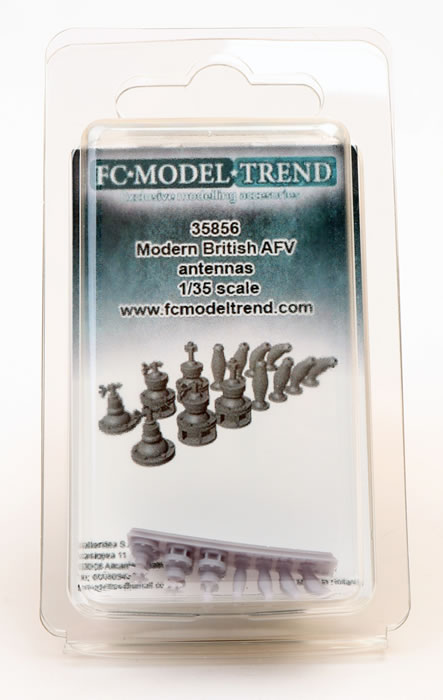 FC Model Trend has released a set of 1:35 scale 3D printed modern British AFV antenna.
Two sets of three different styles of antenna base are included.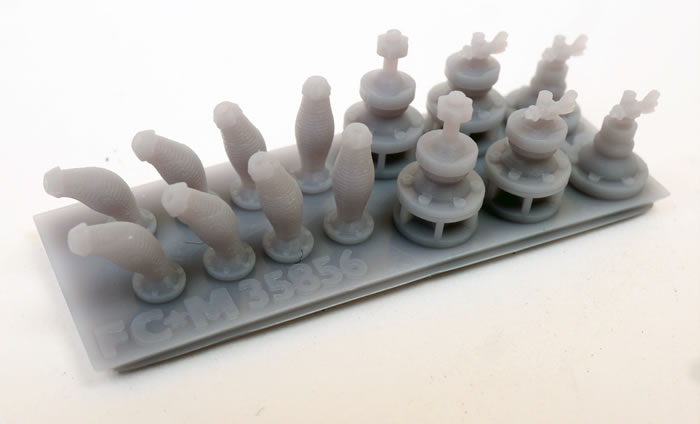 Also included are two sets of four flexible spring sections set at four different angles.
All 14 parts are presented on a single platform. Careful use of a razor saw will probably be the safest way to remove the parts.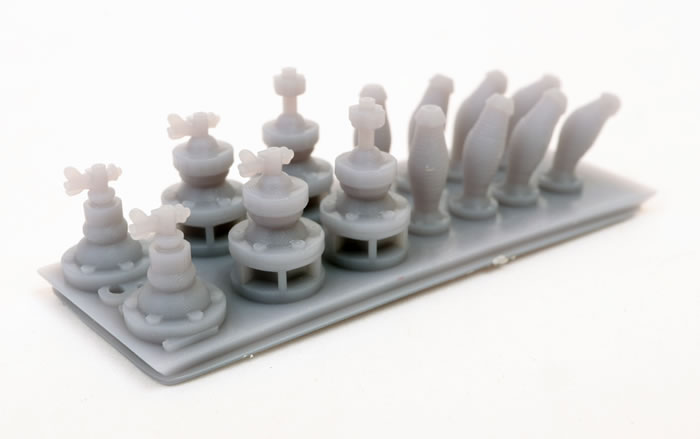 This is a useful accessory set for anyone who builds 1:35 scale military vehicles.
Recommended
---
M51A2 Mutt Front Panel 3D Printed
1:35 scale
Item No. 35767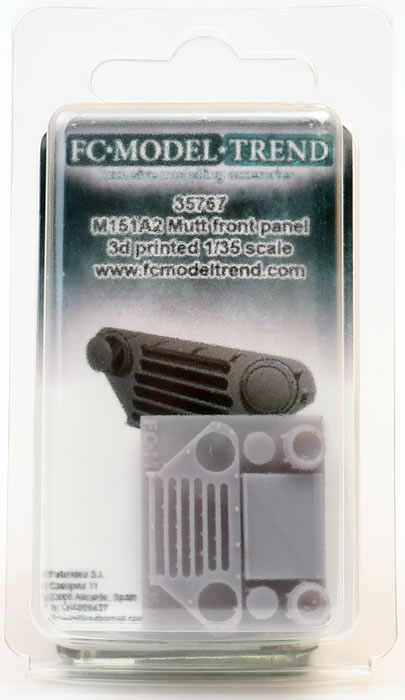 FC Modeltrend has released a 3D printed front panel for the Tamiya or Academy 1:35 scale M151A2 Mutt.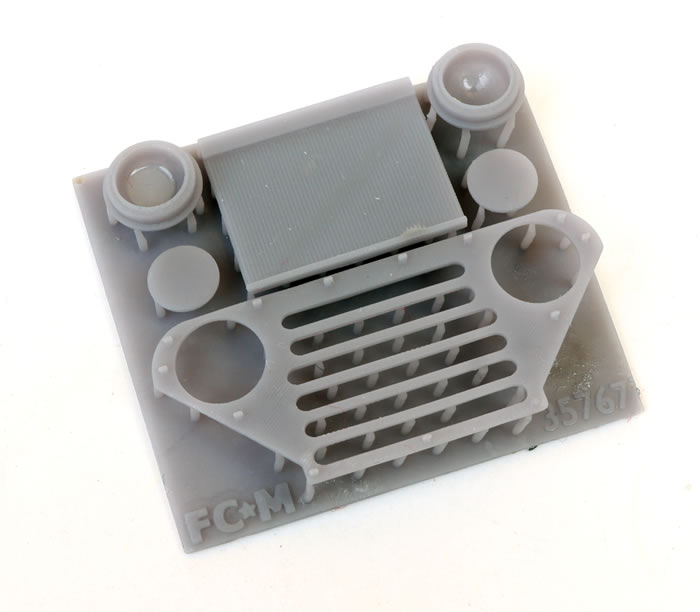 The set comprises six grey 3D printed parts. These are the front panel itself, the radiator, headlight housing and two headlight covers / lenses (in solid grey material).
All the parts feature a high level of detail. They are attached to the mounting plate with multiple narrow towers. These may be clipped with a sharp blade or sprue cutters, then the remaining waste material should be easy to clean up.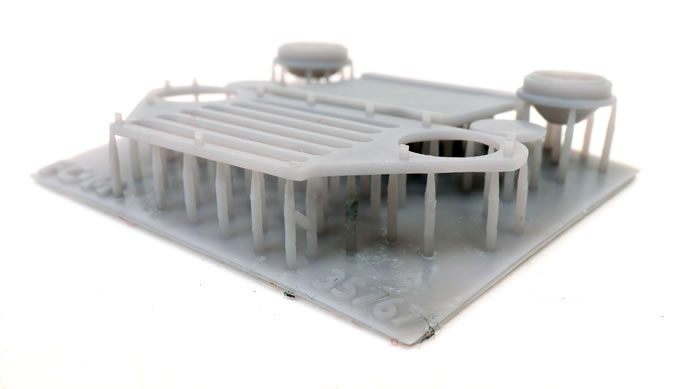 This is a simple and worthwhile upgrade for the Tamiya or Academy 1:35 scale Mutts.
Recommended
---

Heads with DH-132 Helmet
1:35 scale
Item No. 35869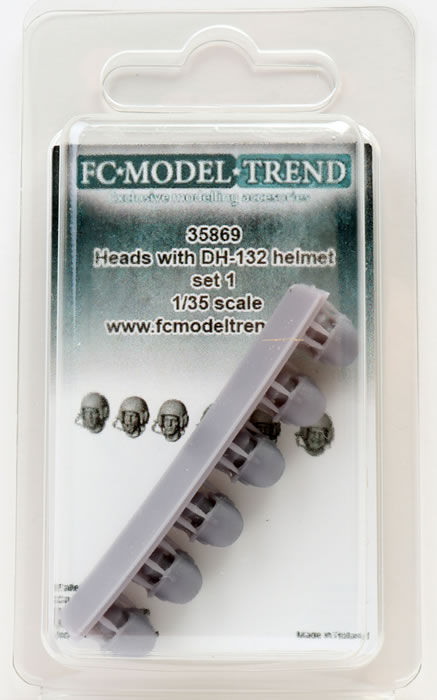 The DH-132 helmet is a ballistic-resistant helmet used by U.S. military armoured vehicle
It consists of an olive-coloured ballistic shell with a liner that has a set of headphones with an adjustable microphone.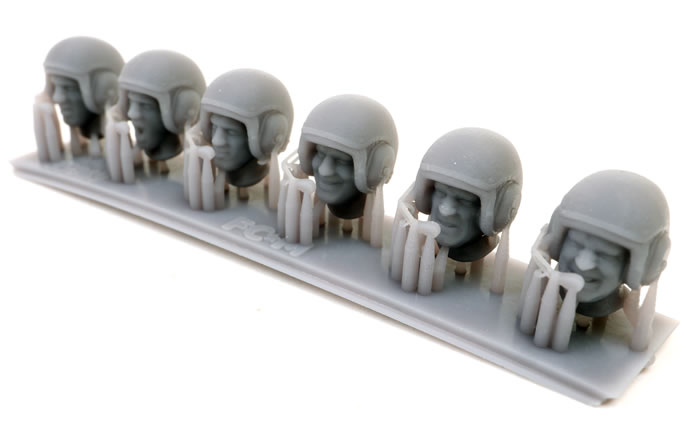 It is available in three configurations: the baseline version that has no modifications, a second with a pair of fragmentation goggles strapped, and a third with the goggles lowered.
The helmet depicted here is the version without the goggles.

Six 1:35 scale heads are included in this set. The helmet, microphone and head are presented as one piece each. They are made from 3D printed material.
The heads are attached via fine towers. Take extra care when clipping or cutting these off the base strip where they are attached to the very delicate microphones.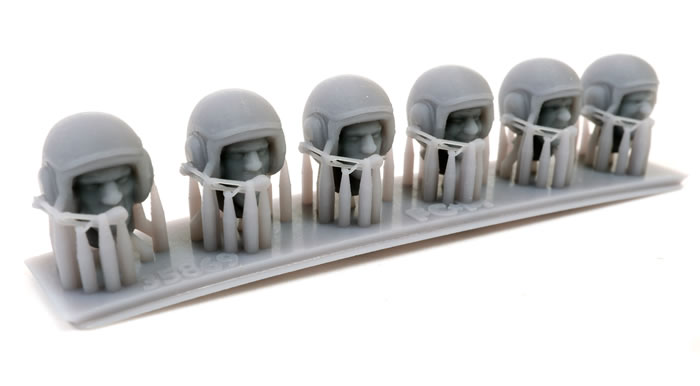 Facial expressions are unique to each head and detail is excellent.
These will be a highly detailed upgrade for modern US AFV crew figures.
Recommended
---

HSRAK Mk.II Helmet
1:35 scale
Item No. 35871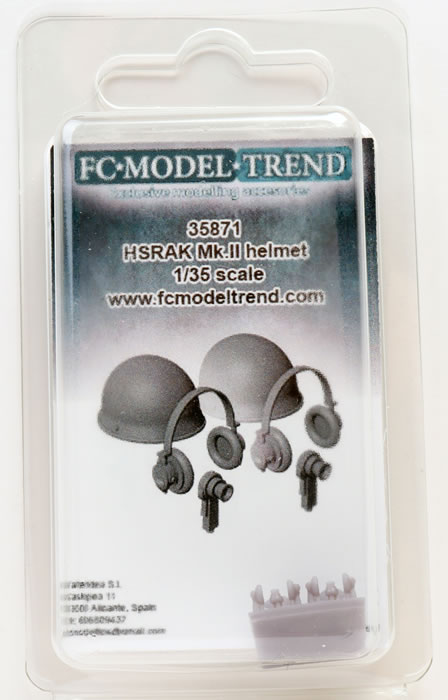 This set supplies two 1:35 scale WWII British Tanker's helmets from the later war period produced by 3D printing.
Separate headsets and throat mics are included too.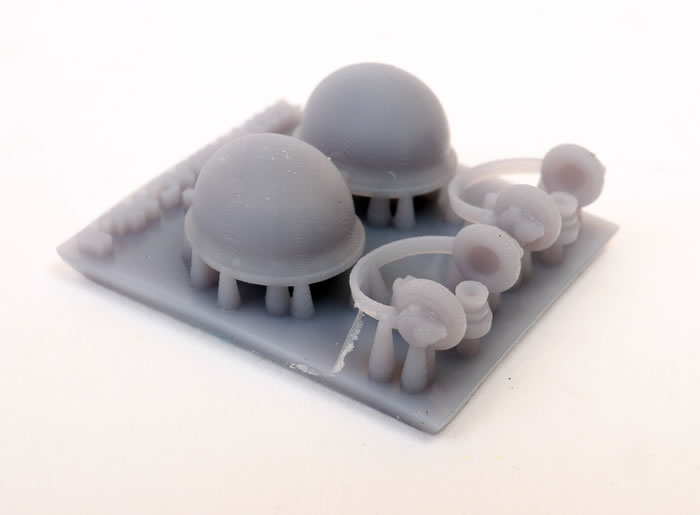 Detail is very good.
There are some faint striations visible on the helmet exteriors. These will be easy to smooth out with fine sandpaper.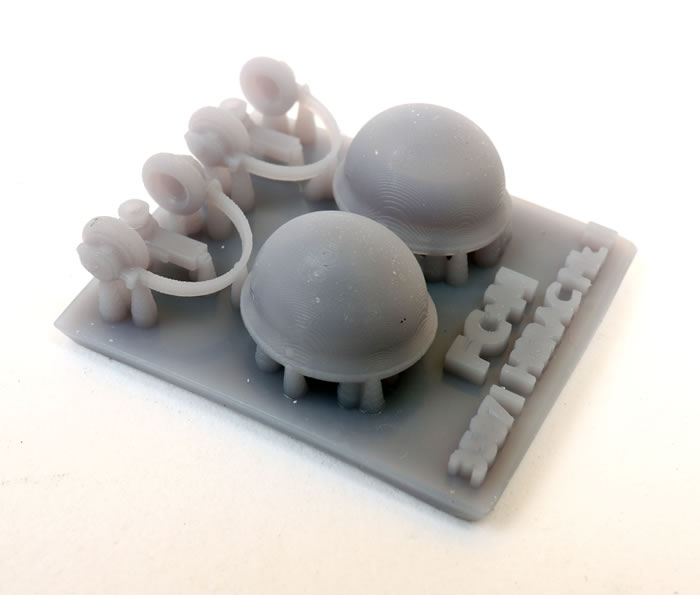 The parts are attached by fine towers and will be easy to remove and clean up prior to use.
These will be perfect for any mid to late WWII British or Commonwealth AFV crew figure or as a standalone accessory on or in a vehicle.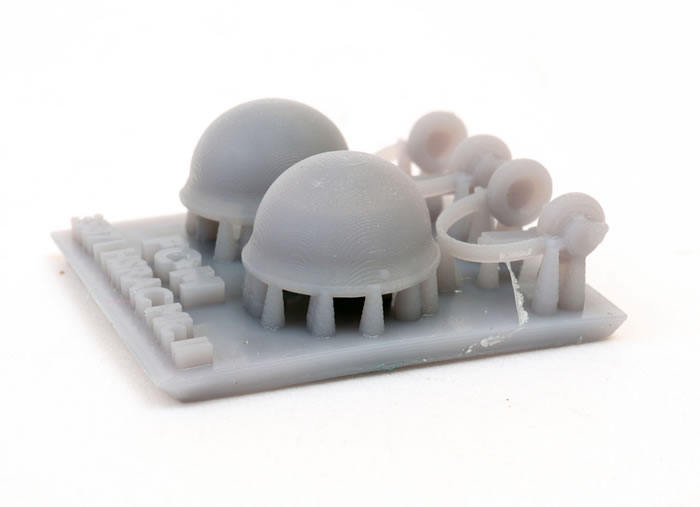 Recommended
---

M4 Sherman Exploded Barrel
1:35 scale
Item No. 35912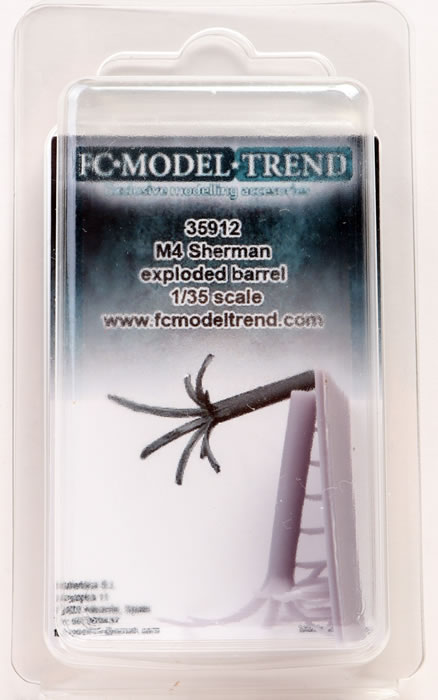 This is an interesting conversion that will be suitable for any 75mm equipped Sherman.
It couldn't be simpler – one 3D printed part.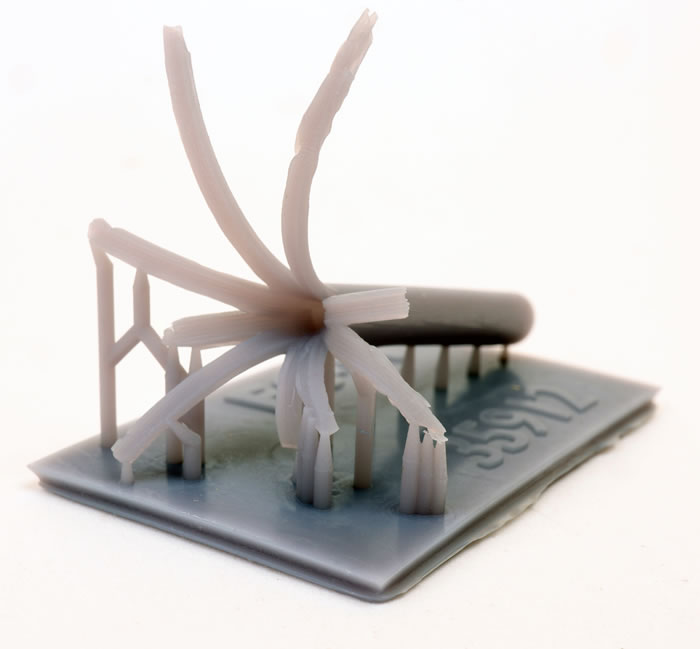 The exploded barrel looks very convincing. It will be a drop fit replacement for any 75mm Sherman kit barrel.
Lots of diorama and vignette possibilities with this one!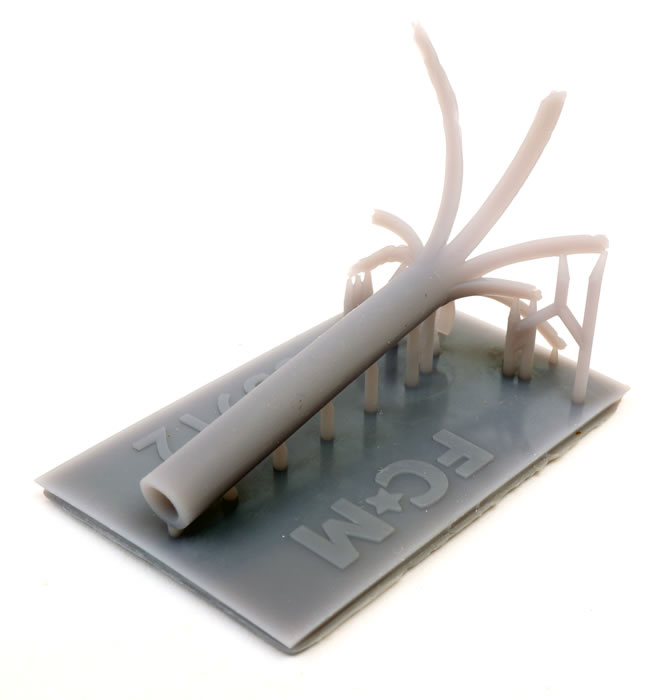 Recommended
---

Hotchkiss M1914 Machine Gun
1:35 scale
Item No. 35933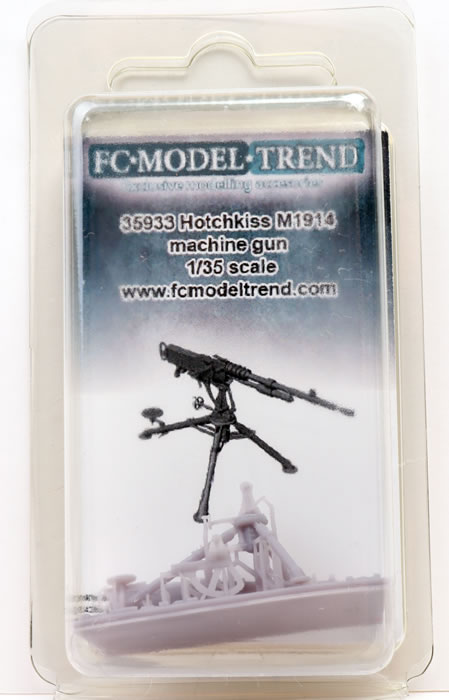 The Mle 1914 became the standard machine gun of the French Army during the latter half of World War I.
The Hotchkiss machine gun, a sturdy and reliable weapon, remained in active service with the French army until the early 1940s.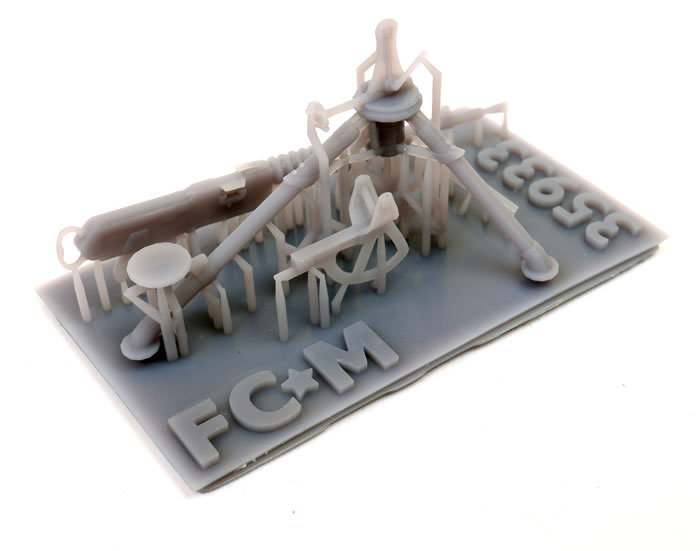 By the end of 1918, 47,000 Hotchkiss machine guns had already been delivered to the French army alone.
Including all international sales, the grand total of all Hotchkiss machine guns sold by the manufacturer in various calibres was well in excess of 100,000 units.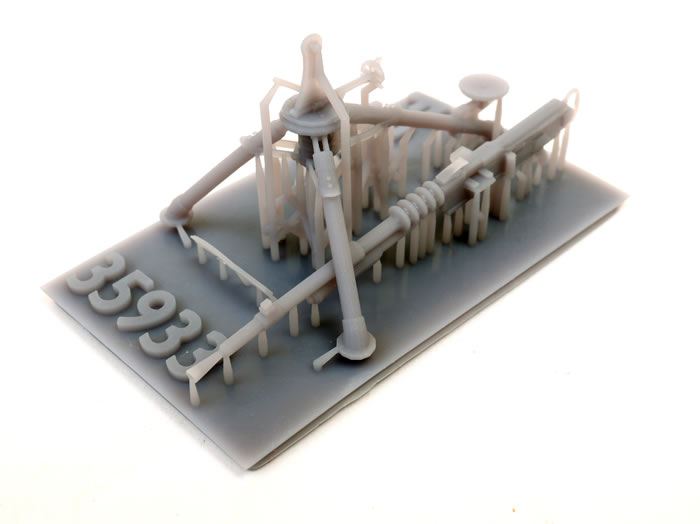 FC Model Trend's Hotchkiss the gun on the deployed tripod.
Detail is gorgeous. Once again, the parts are attached to the base via thin towers. Take care not to cut the actual parts while clipping these off.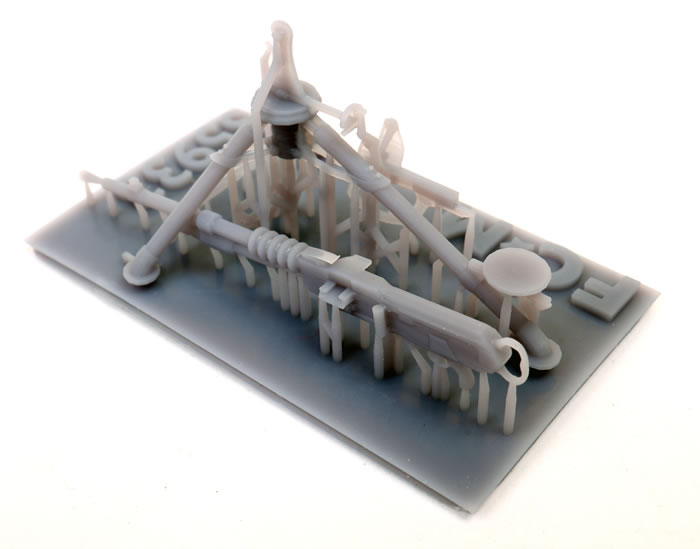 FC Model Trend's Hotchkiss M1914 Machine Gun will be a lovely little model in its own right, or a jewel in any vignette or diorama.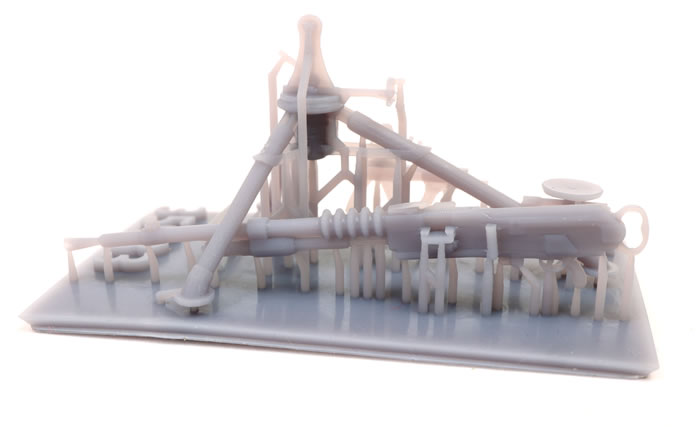 Recommended
Thanks to FC Model Trend for the samples


---