Civilian Set 4
FC Model Trend, 1/72 scale
Reviewed by Graham Carter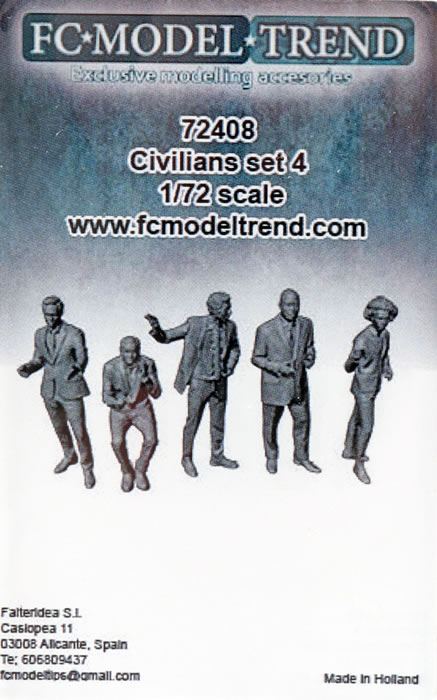 Summary

F i r s t L o o k
A new company to me that has for some four years been a major producer of exquisite 1/35, 1/48 and 1/72 3D printed military accessories such as figures, heads, ordnance, and other sundries. The printing itself is done in the Netherlands. This country has established itself as a world leader in 3D printing.
Their on-line catalogue was an eye-opener for me and I am delighted to review this set of civilian figures, the fourth of five sets that are available from the company. The set comes in a clear plastic 'box' with an illustration of the contents on the loose card interior sheet.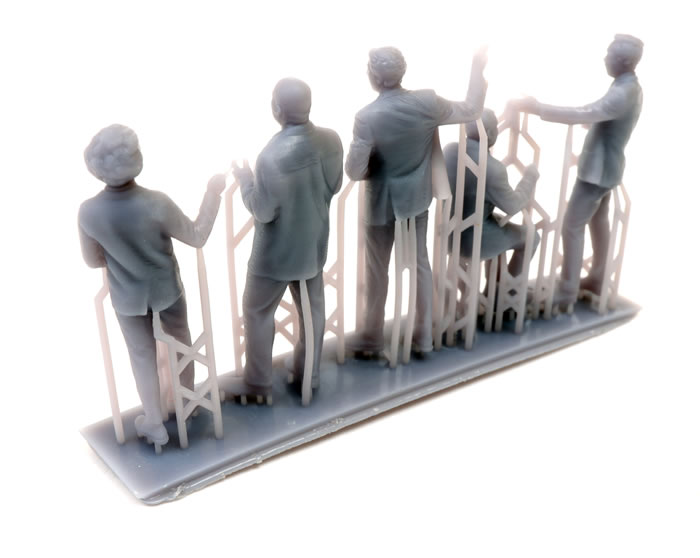 The material appears to be resin as Tamiya thin glue did not work on it, and the clothes and limbs look great but the faces are bit bland when compared with similar ones on resin or quality injected plastic mouldings. The 'terraces' associated with 3D printing are barely noticeable unless under strong light bit can be removed using fine sanding strips.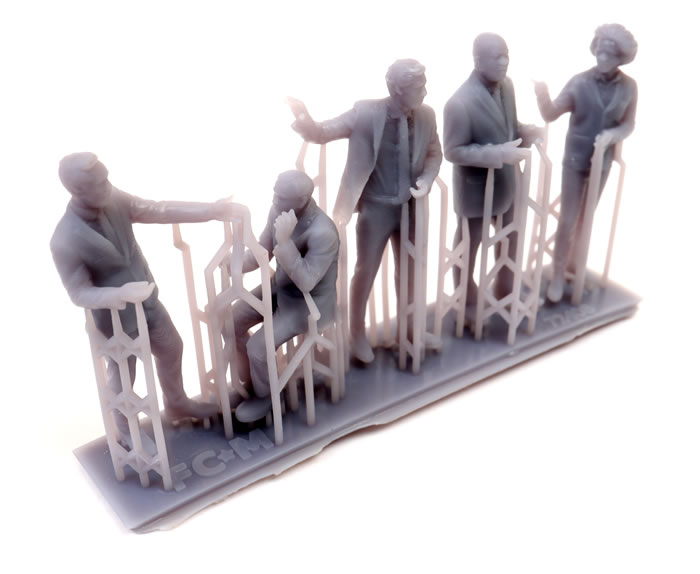 This set consists of five figures, three chaps in animated standing positions and one seated with, I think, his mobile phone to his ear. The final figure is a standing female. Removal from the main block should be reasonably easy with a sharp set of cutters as the web of fine printing stands are all very thin and their feet are raised above the base on wee stalks.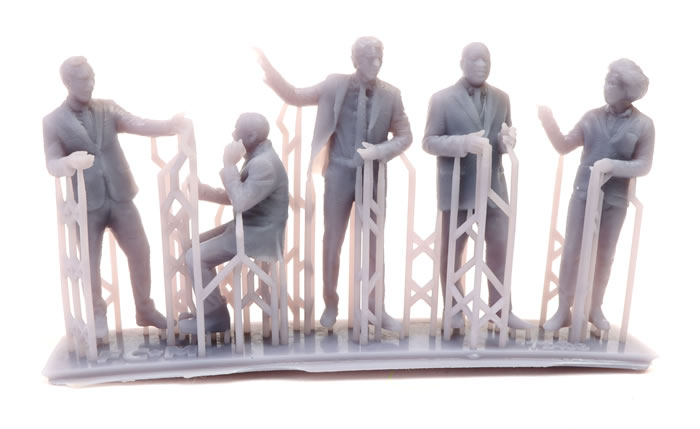 No colour notes are given but one could almost use any modern colours. Being single complete figures there are no construction notes. I can see these and the other sets being a great addition to a vignette or diorama or to give scale to a modern vehicle or civil aircraft.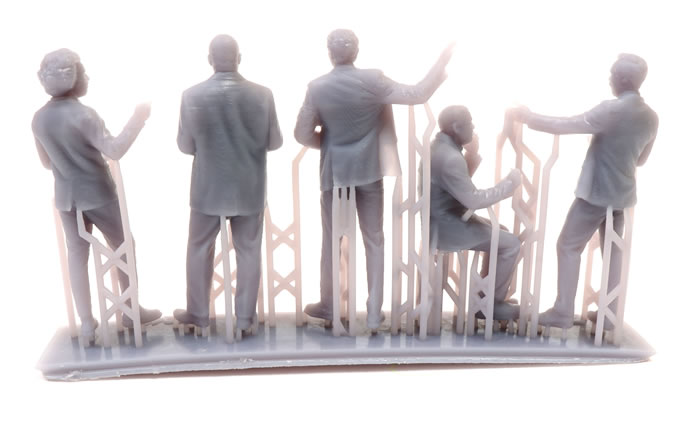 This is a very useful set that will find a place in modern vignettes or dioramas.
Recommended
Thanks to FC Model Trend for the samples


---